Products mentioned in this post were provided free of charge, all opinions expressed belong to the author.

I'm a mom of three little ones, they love animals and Little Live Pets are right up their ally so, what better gift this holiday season than your very own Little Live Pets.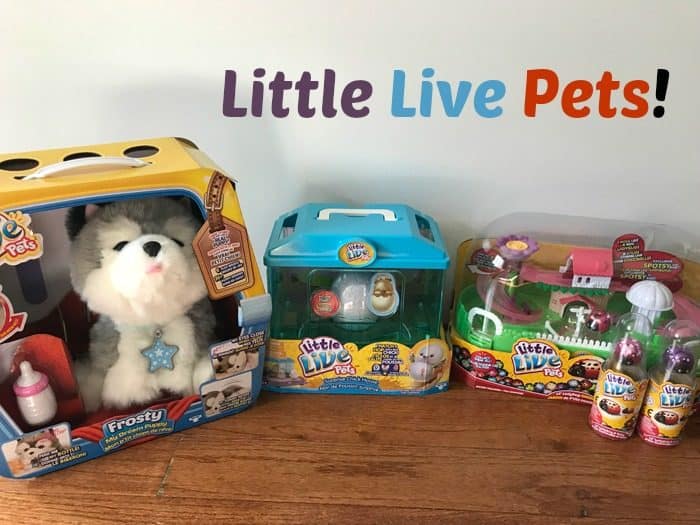 Little Live Pets Lil Ladybug Garden Play Set
The Ladybug's garden is a wonderful miniature world for your little live ladybugs to explore.
The ladybug garden play centre includes one mommy ladybug and one baby ladybug, the baby ladybug has long antennas that attach to the mommy ladybug which allows the baby to follow her around. In the garden you will find an elevator that works by spinning the flower as well as a slide, there are 12 cute ladybugs you can collect. I know my kiddos will love watching the ladybugs scoot around this beautiful garden!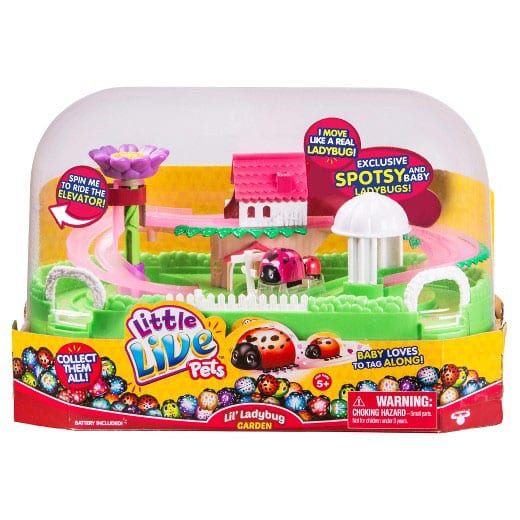 Little Live Pets Hatching Egg Surprise Chick House
Something very cute is hatching! My kiddos love watching things hatch, they just think it's the cutest, and listening to their "oooohs" and "awes" are my favorite!
Little Live Pets Surprise Chick House is a take-along carry house for your Surprise Chick. One Surprise Chick is included. You can hear noises and chirps before the big surprise hatching! Once the chick hatches it hops around and sings. You can fold the wall down to give your new chick some space to move. I'm excited that my kids can take this toy on the go with the helpful handle. The fun part is the Surprise Chick egg can be reset to hatch multiple times! What I love about this is that it encourages roll playing and storytelling and really captivates kids' imaginations. Your newly hatched chick needs some love so the more you pet it the more it chirps and sings. This toy is just all around fun for your little pet lovers!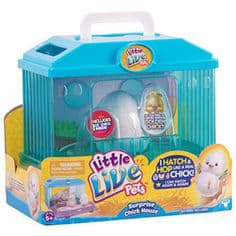 Little Live Pets My Dream Puppy Husky – Frosty
We are definitely a family who loves dogs, so when my youngest asked for a toy puppy that made puppy noises, I knew he would be so excited about the new Little Live Pets My Dream Puppy Husky- Frosty!  Frosty is the no mess pup who loves to be loved! Frosty moves, feels and responds just like a real puppy does. With a pat of the head or a rub of the tummy, Frosty behaves in different ways. Realistic and fully interactive, he has 6 play modes and 35+ puppy sounds! Watch Frosty open and close his eyes and move his head like a real puppy! You can tickle him, give him kisses, and feed him his bottle, watch his tummy move when he breathes! With this toy being on the top of my little pet lovers Christmas wish list, I know that he will be a happy little boy Christmas morning!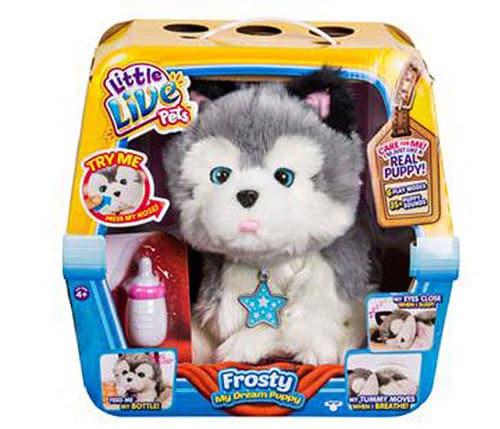 Got a pint-sized pet lover of your own? Enter below for a chance to win a Little Live Pets Prize Pack including
Surprise Chick House 

Lil' Ladybug & Baby Pack 

Lil' Ladybug Garden 

My Dream Puppy, Frosty 
($150 Value)
Giveaway open to Canadian residents over the age of 18, excluding Quebec.