Disclaimer - We received complimentary books for review purposes. All thoughts and opinions are entirely my own.


Any parent with kids close in age can tell you that one of the biggest headaches is dealing with bulky car and booster seats. On a day to day basis we've got the boys all situated in the family van just fine, but we've definitely struggled over the years when the boys visit their grandparents, have their friends and cousins over, or we travel which we love to do. Regular booster seats are big and heavy and just don't fit three in a row in the back of a car. We've had to split the family up to get around when friends or family travel with us, leave the grandparents stuck at home when babysitting, and had that uneasy feeling in airport shuttles as the boys rode car seat free to our hotel destinations in foreign countries.
This spring a new and revolutionary booster seat took Canada by storm and parents across the country are rejoicing! All those struggles we've had in the past have been solved with the mifold Booster Seat.
What makes the mifold so different?
First of all, it's 10 times smaller than the average booster seat and that's no exaggeration! The mifold is compact and super portable but just a safe as a regular car seat. It has passed all of Transport Canada's safety laws, guidelines and requirements and is completely approved for use in Canada. But it still fits in your child's backpack, a large purse and possibly even your glove box.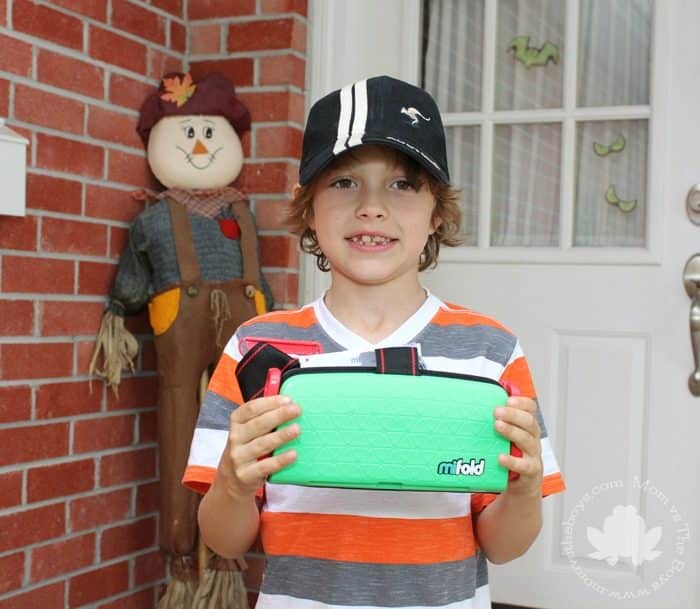 The mifold works different than a regular booster seat. A regular booster seat lifts a child to be in a position of an adult. The mifold does the exact opposite…instead of lifting the child up, it holds the seat belt down.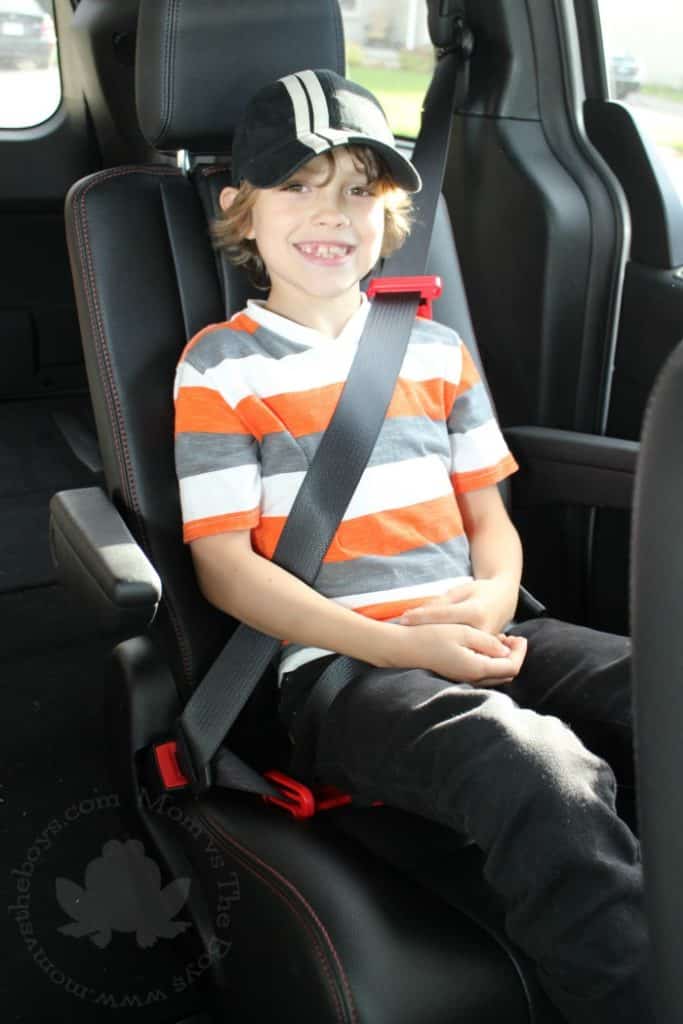 The mifold is designed for ages 4 to 12, from 40-100lbs (18-45kg) and i
deal for heights between 40 and 57 inches (100-145cm). The bottom of the seat adjusts to fit your child's width. It's easy to install but not quite as easy for kids to get themselves strapped in on their own. It can be difficult for kids to maneuver the seat belt through booster seat and many will need adult help, which is a bit of a pain for both parents and independent kids. It's not impossible, but it will take some practice for kids to get in and out on their own.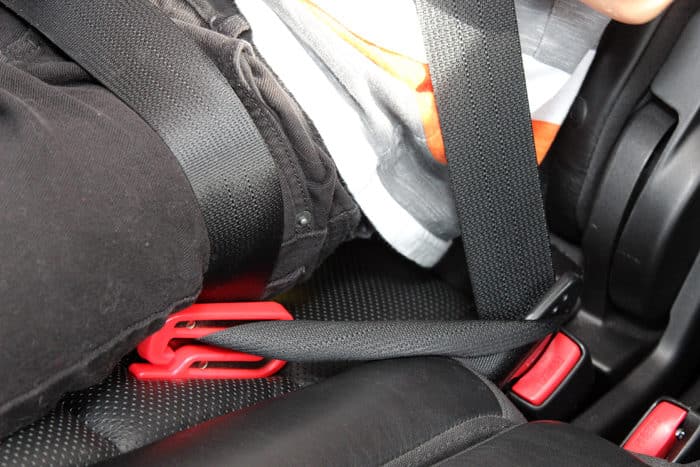 Watch this quick video on how it works
One complaint my son did have was that he didn't find it very comfortable. My boys are used to big cushy seats so while we will most definitely use this seat for travelling and lending to friends and families when our children are in their care, we probably won't use it as a daily car seat or for long car rides. 
And while the boys did love that this booster seat doesn't look as "babyish" as a regular booster does, they didn't like that it was harder for them to see out of the windows because they sit lower in the vehicle. 
As a parent, I see so many uses for the mifold booster seat even if it's only used as a back up seat for your family. If you live in a major city and regularly use city transit, this just might be your most used booster seat because it's so small and easy to get around with while still ensuring your child is safe in an Uber or taxi. 
Visit the mifold website for more information and look for it in stores such as Canadian Tire, across the country. The mifold comes in 6 different colours to choose from including blue, green, yellow, pink, and two shades of grey. Kids will love choosing their favourite colour!
Follow along with mifold on Facebook!