This post has been brought to you in partnership with Triscuit. I was compensated for this post; however, all opinions expressed here are my own.
"Rocking around the Christmas tree
at the Christmas party hop"
Office parties, pot lucks, Christmas concerts…..the list of holiday parties are filling up our calendars and it seems like every time we open an email or answer a text we have another social gathering to attend. But what to bring? 
When we think of flavours of late autumn and winter, the mind conjures up images and scents of seasonal favourites like pumpkin, cranberry, nutmeg and cinnamon. What about whipping them all together into one creative twist for a festive holiday appetizer that will have them coming back for more.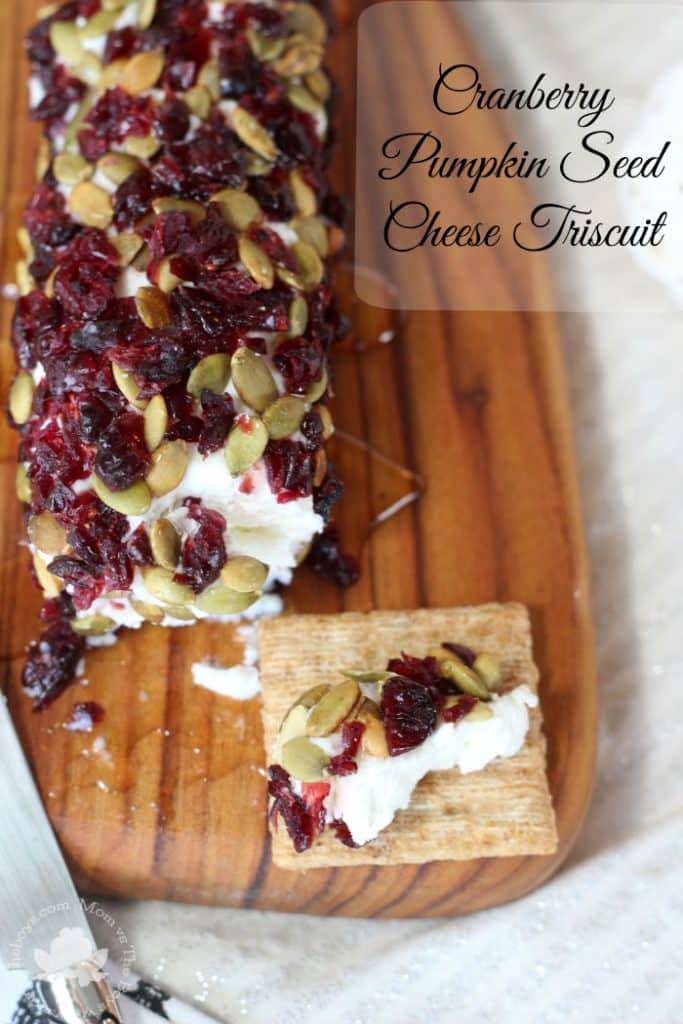 Despite being incredibly tasty, it's just plain gorgeous, am I right? Ruby coloured berries and light green pumpkin seeds all drizzled in a golden honey and topped onto a bed of lightly spiced whole grain wheat…..it's a feast for the eyes and the belly!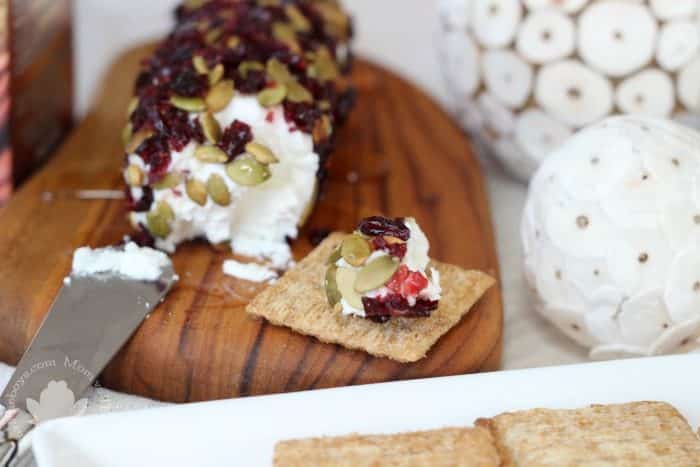 This isn't just any old Triscuit you guys, no this is a new and very exciting Nutmeg and Cinnamon Triscuit that is out just for the holiday season! Starting with the same three simple ingredients that make up all Triscuit crackers – wheat, oil and salt – this new flavour combines warm, aromatic cinnamon and fragrant nutmeg to create a perfectly uplifting treat and it's available on Canadian store shelves now.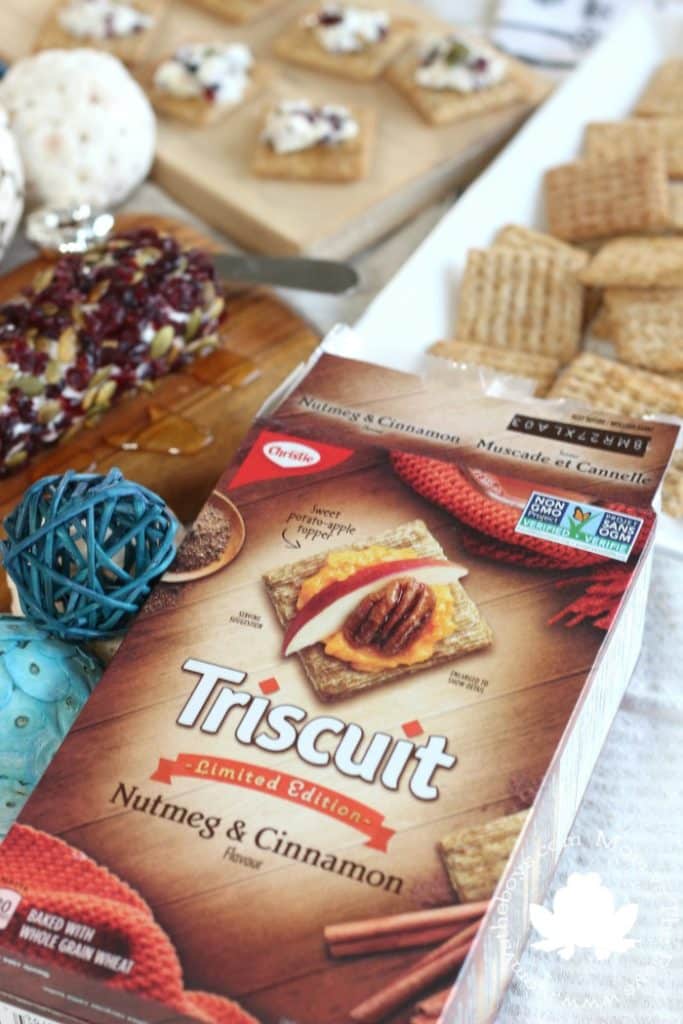 Holiday Triscuit Spread
Creamy Goat Cheese rolled in Cranberries and Pumpkin Seeds, drizzled in honey and topped on a Triscuit cracker.
Ingredients
1 log of your favourite goat cheese
¼ cup dried cranberries, chopped
¼ cup pumpkin seeds
1 tbs honey
Triscuit crackers
Instructions
Remove goat cheese from wrapper and allow to soften to room temperature.
Roll goat cheese in the berries and seeds, pressing gently to coat.
Drizzle with honey
Spread onto Triscuit crackers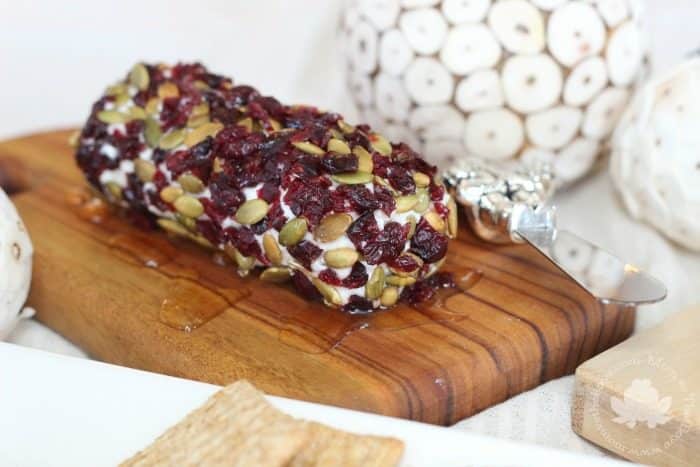 Having the spread in log form makes it really easy to take along with you to holiday parties. But if you are hosting at your own house this year, you could save yourself the hassle of rolling the cheese and just whip it altogether in a little dish instead or even pre-spread your Triscuits and serve the appetizers on a pretty platter. Drizzle each cracker with the honey.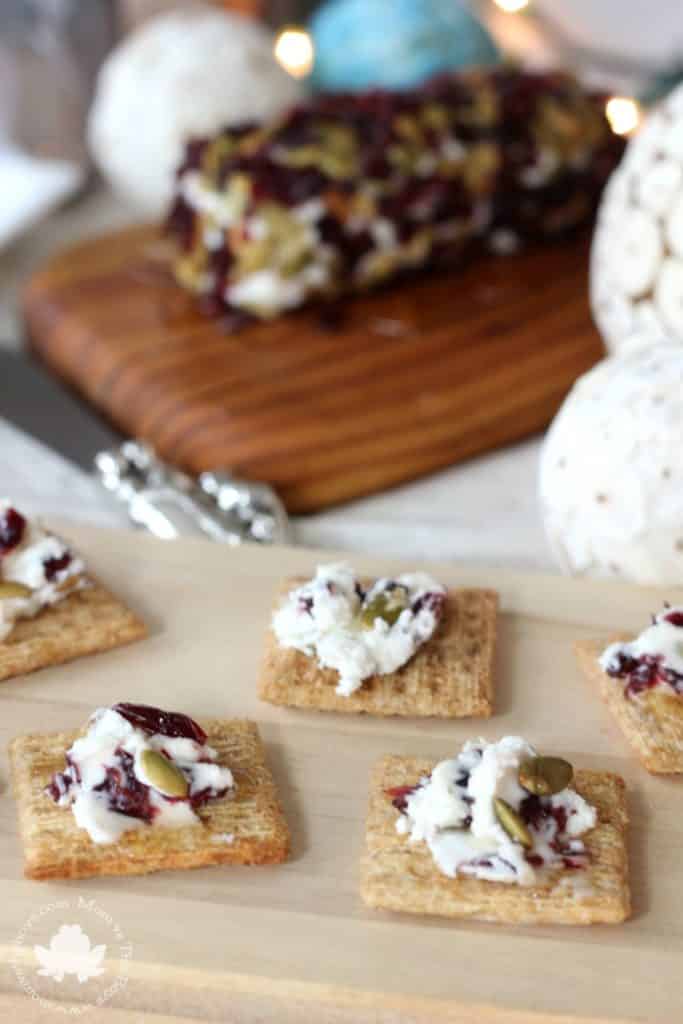 If you are already a fan of the original Triscuit and want to stick with what you know and love, that's fine, I get it, Triscuit crackers are a pantry staple and a beloved snack for all ages. With over a century of tradition and made famous for their simplicity and versatility and no matter which flavour of Triscuit you choose, the entire selection of Triscuit products are now Non-GMO Project Verified.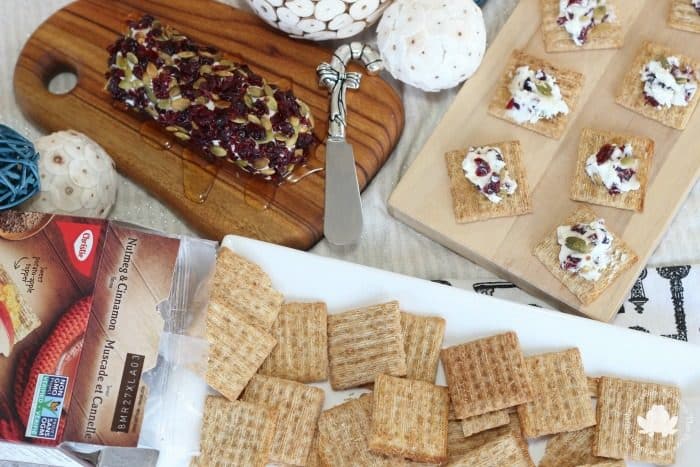 So what's your snacking style? Sweet? Savoury? Crunchy?
What I love about this party appetizer is it has so much going on! The creamy smooth goat cheese paired with a Triscuit crunch, sweet cranberries and salty seeds, nutmeg and cinnamon spice, and that honey is drizzle is not to be skipped!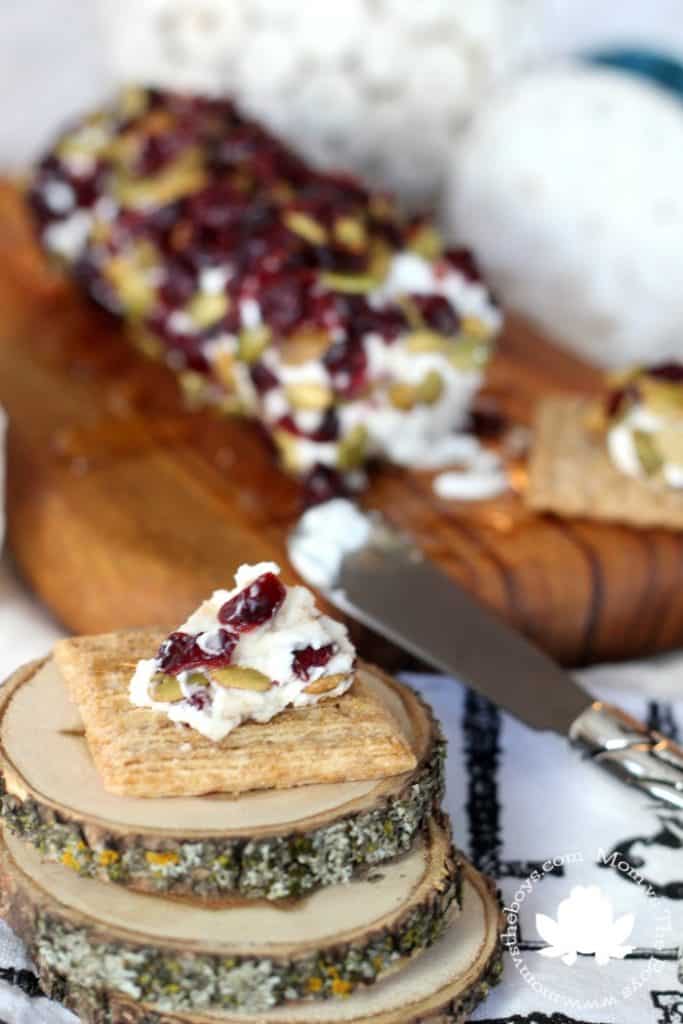 NEW Triscuit Nutmeg & Cinnamon will be rolling out across Canada just in time for the Holidays, and will be here for a limited time only, so make sure to grab yourself a box before they're all gone.
For more recipe inspiration and other Triscuit flavours visit www.snackworks.ca (the Sweet Potato and Roasted Onion is amazing!)