Thanks to Sweet Reads Box for sending me a Sweet Reads Box for reviewing purposes. All opinions are my own.

Looking for the perfect gift for the book lover on your holiday list?
Option 1. Gift Card – Rating Good. Practical, but rather impersonal and now the recipient has to trek to the bookstore to buy their own gift.
Option 2. Books – Rating Good. You put more effort in here, but who knows if you picked out a great book. 
Option 3. Sweet Reads Box – Rating Excellent. Not only is your recipient going to get a great new read, but they'll receive a pretty package that includes a tasty treat, a cozy beverage, and 2 or 3 carefully chosen gifts to go with the theme of the book. The best part? You didn't even have to leave the house to get it!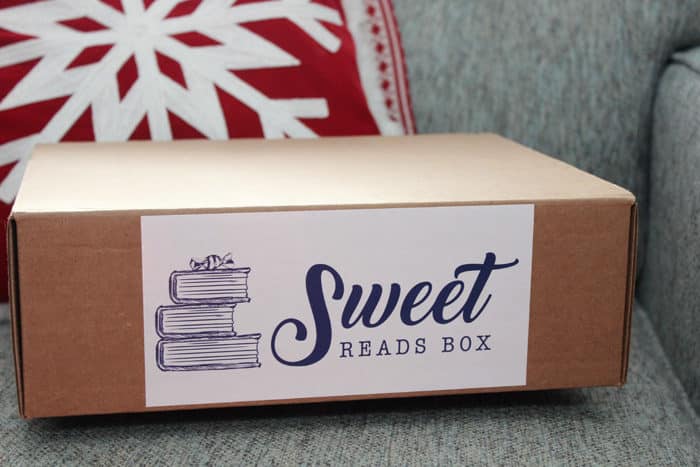 Sweet Reads Box is a Canadian subscription box for book worms. Each month, they'll send a carefully curated box that includes a novel chosen from a top bestseller list.
In addition to your novel you will receive:
an item connected to your novel's storyline/theme/setting

a delicious drink to set the mood.

a sweet treat to enjoy while reading

a card explaining our choice of novel and how your items connect.
Watch my unboxing video below to see what I discovered inside the November Sweet Reads Box
Sweet Reads Box – November Edition

The book chosen this month was Kristin Hannah's The Nightingale and I couldn't be more excited! I've been wanting to read this one for a while now as I've been a fan of Kristin Hannah since reading The Winter Garden. Kristin does wartime stories in such a powerful way, that I can't wait to dive into The Nightingale. 
France, 1939 – In the quiet village of Carriveau, Vianne Mauriac says goodbye to her husband, Antoine, as he heads for the Front. She doesn't believe that the Nazis will invade France … but invade they do, in droves of marching soldiers, in caravans of trucks and tanks, in planes that fill the skies and drop bombs upon the innocent. When a German captain requisitions Vianne's home, she and her daughter must live with the enemy or lose everything. Without food or money or hope, as danger escalates all around them, she is forced to make one impossible choice after another to keep her family alive.
Vianne's sister, Isabelle, is a rebellious eighteen-year-old girl, searching for purpose with all the reckless passion of youth. While thousands of Parisians march into the unknown terrors of war, she meets Gäetan, a partisan who believes the French can fight the Nazis from within France, and she falls in love as only the young can … completely. But when he betrays her, Isabelle joins the Resistance and never looks back, risking her life time and again to save others.
The Nightingale, has been published in 43 languages and is currently in movie production at TriStar Pictures!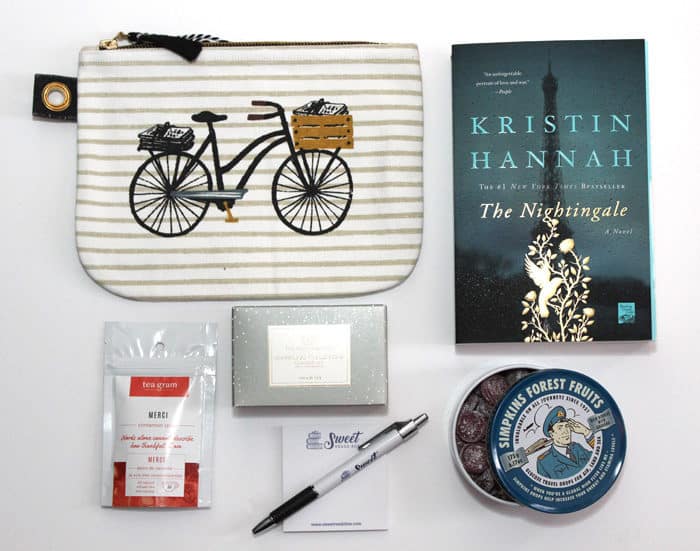 Each Sweet Reads Box comes with a promise of delivering a delicious drink to set the mood and a sweet treat to enjoy while reading. This month to tie into theme of the book we received Merci Tea, Tea-Gram which is a Cinnamon Spice flavour with a fitting name and a very unique tin of Simpkins Travel Sweets. The info that comes with the box  tells me that tinned sweets were easy to send to soldiers and Simpkins was a popular choice in Britain. The Forest Fruits flavour is perfectly suited for the airmen the Vianne spent so much of her time rescuing. The hard candy treats are very tasty and a fun surprise for this month's box!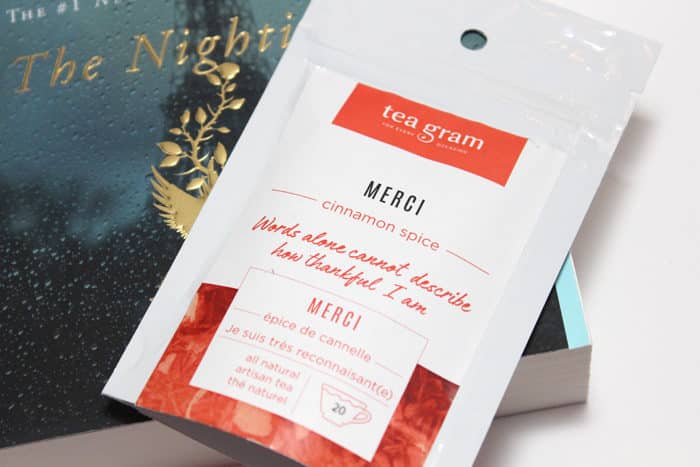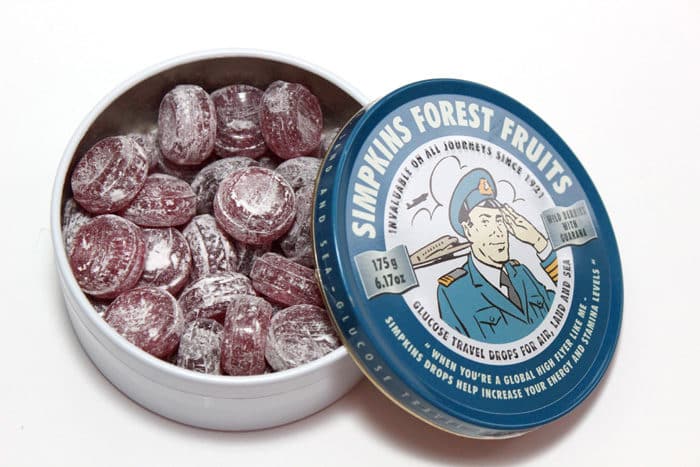 My favourite item from this month's box was the Bicicletta Pouch from Danica Studio. It's a very sturdy zippered pouch that features an old fashioned bicycle that reminded the curators of the stolen bike Vianne used to deliver messages and papers. It's very cute and has so many uses.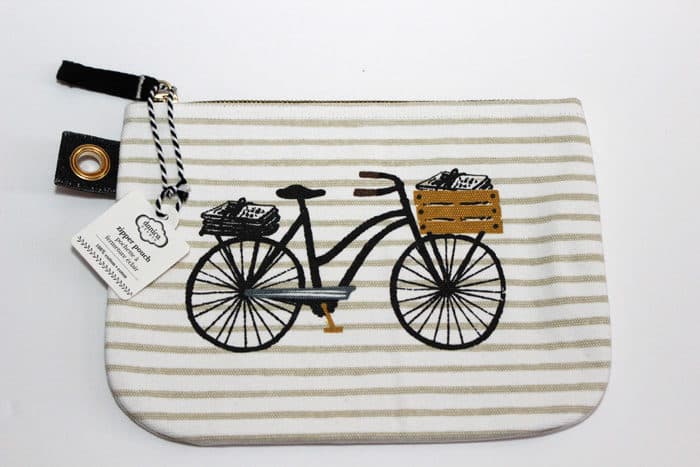 This month, Kerri and Mark have sent a little gift from Sweet Reads Box, a sticky note pad and pen set.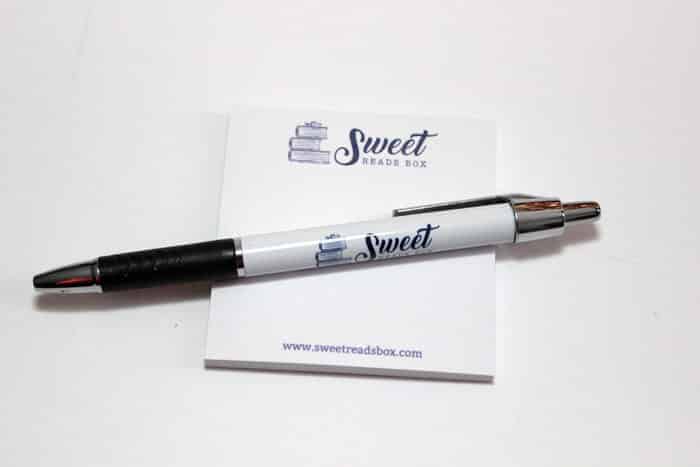 And lastly, when the war ended, champagne flowed freely as the Allies celebrated their victory. The Sparkling Champagne Cleansing Bar from Perth Soap Co. in Perth Ontario fits the bill nicely and smells simply amazing!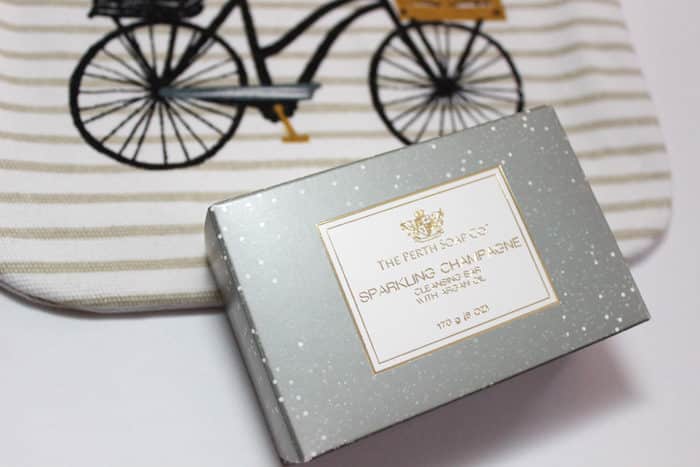 A subscription to Sweet Reads Box is $49.99 (plus shipping and handling) and is shipped by Canada Post. You have the option of purchasing just one month or you can purchase 3 month or 6 month subscriptions and you'll see a cost-per-month savings. If you join the Sweet Reads Box mailing list, you can save 10% off your first order of a 3 or 6 month subscription!
December boxes have already sold out, but you can order now for January!
Visit the Sweet Reads Box website for more information and to order and follow along on with @SweetReadsBox on twitter, instagram and facebook.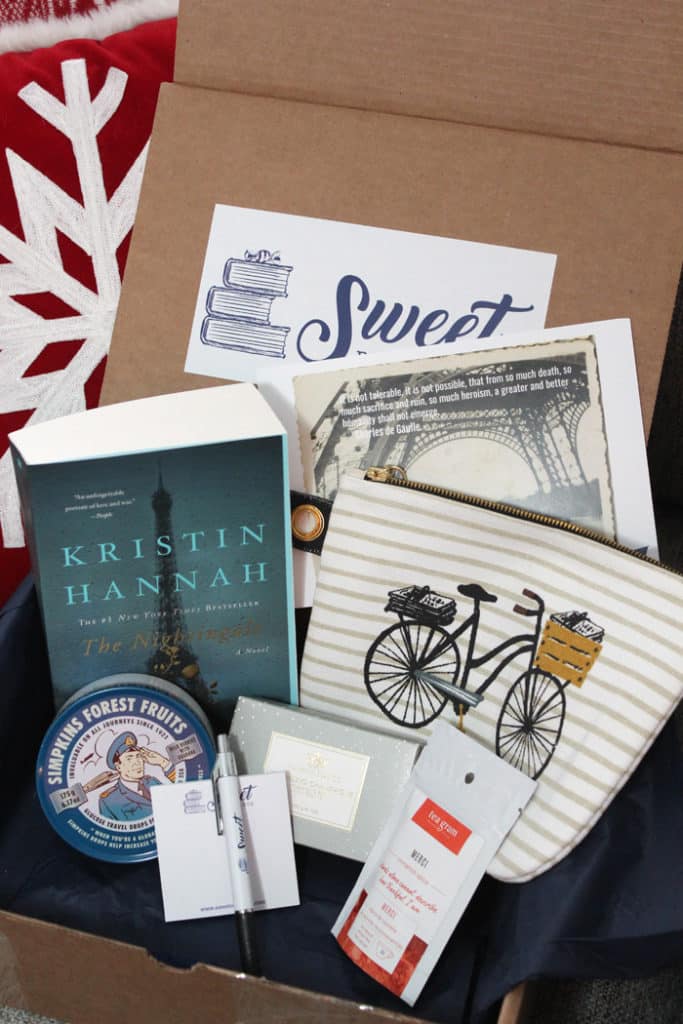 Win the November Sweet Reads Box!!
Enter below for a chance to win the same Sweet Reads Box I reviewed here! Open to Canadian residents only, ends December 21 2017 at 11:59pm. Good Luck!
  Interested to see what was in past Sweet Reads Box? Take a peek at September's Review and October's Review.