Every December parents of the internet start to grumble about the Elf On The Shelf. And look, I get it, some of you got stuck with some of Santa's naughty elves. It's a mystery to us why Santa would even allow such rotten eggs to visit your homes and we feel for you. Luckily, we were blessed with a nice elf and he's lovely. We welcome his appearance with open arms each holiday because he loves to play hide-and-go seek just like our boys do and he brings a few little treats for us leading up to the big day.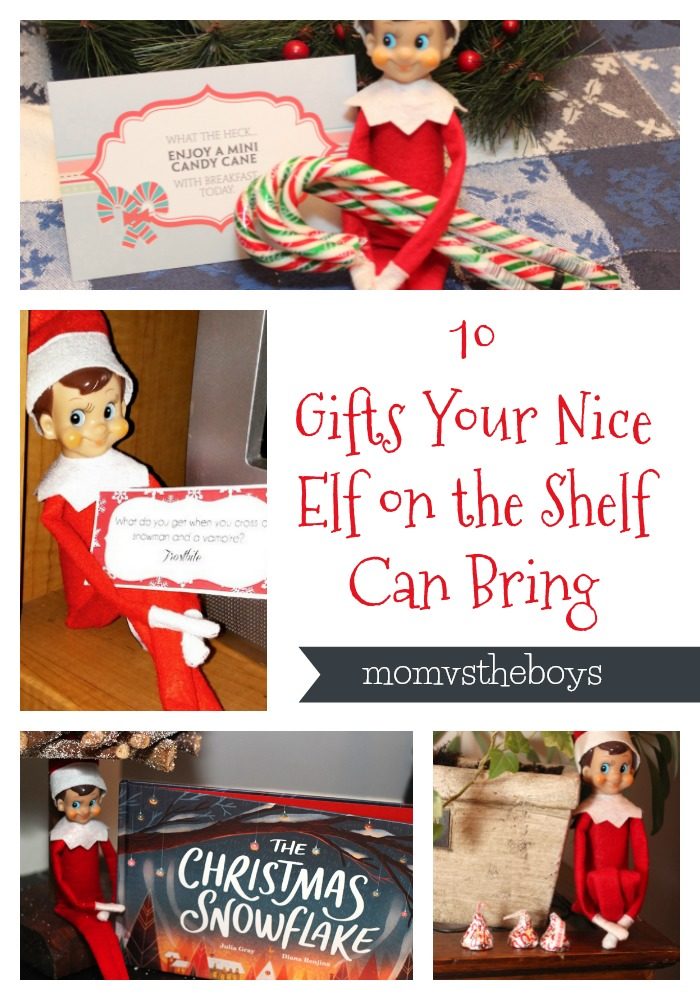 Here are a few of our favourite discoveries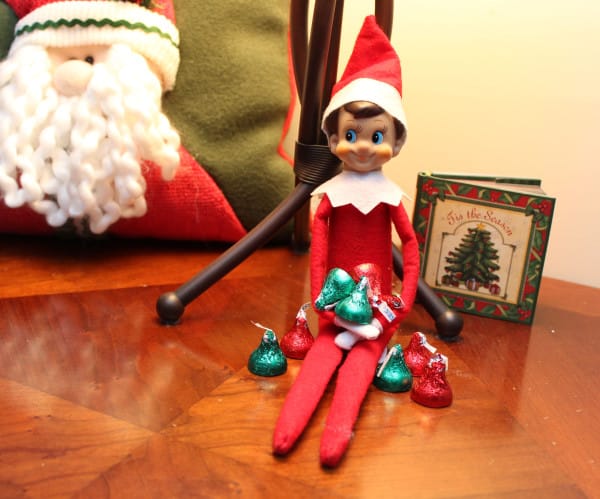 Jingles loves to bring kisses for the family!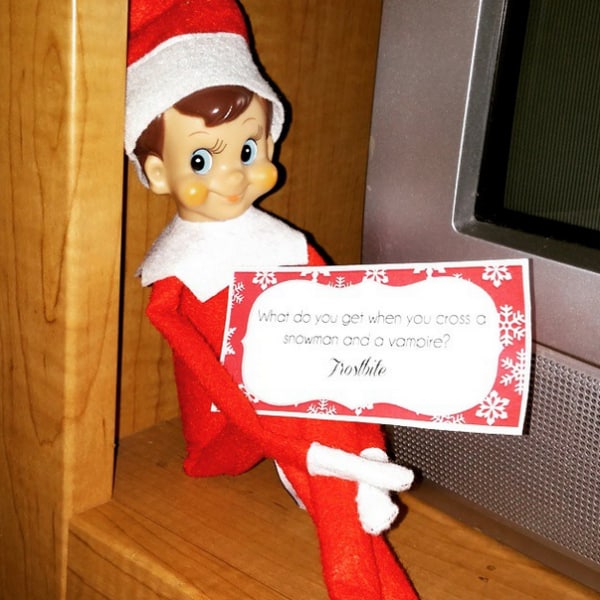 Jingles is funny! Sometimes he has a joke or two to share!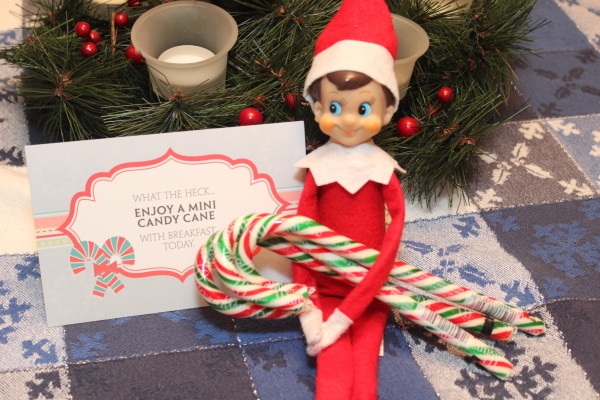 Candy Canes for Breakfast? yes please!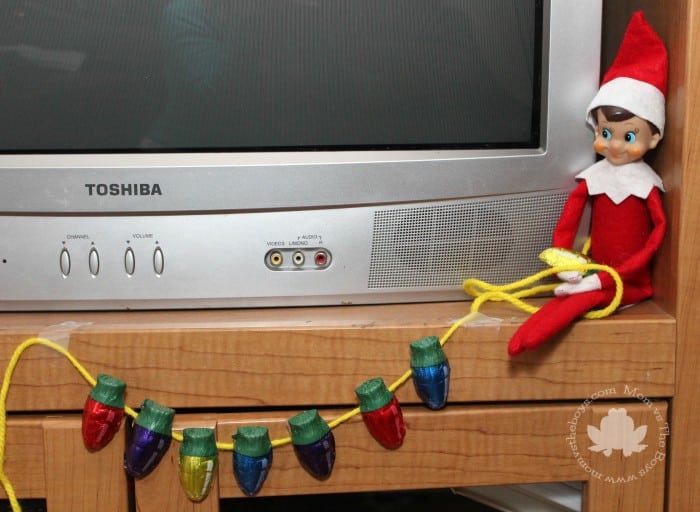 Jingles made us a garland with chocolate lights!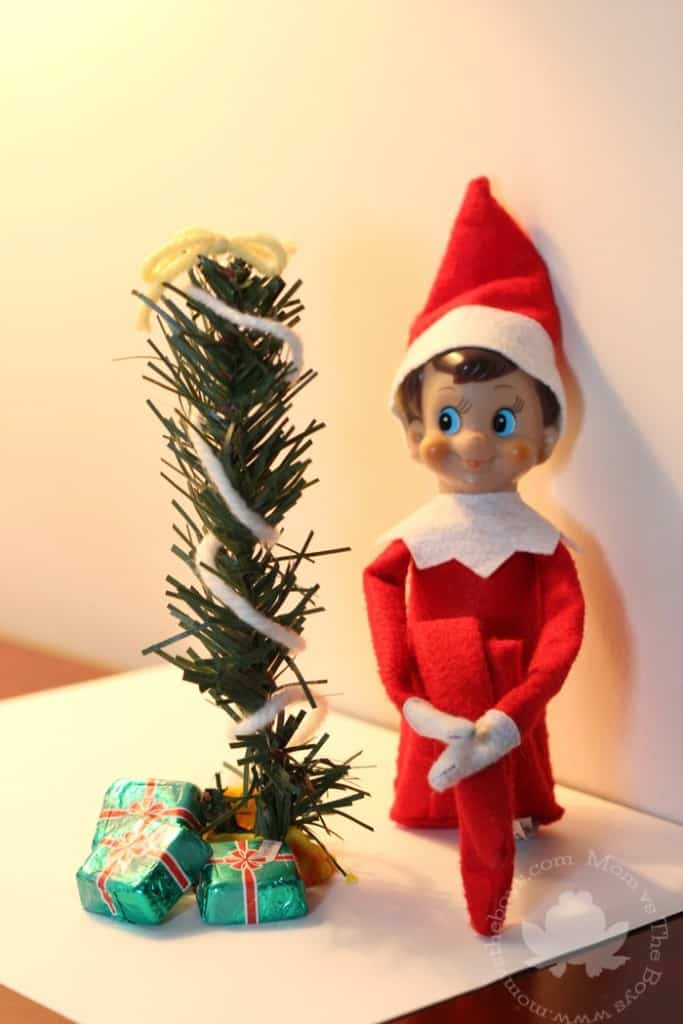 Once he put up his own tree with minty chocolate presents for the kids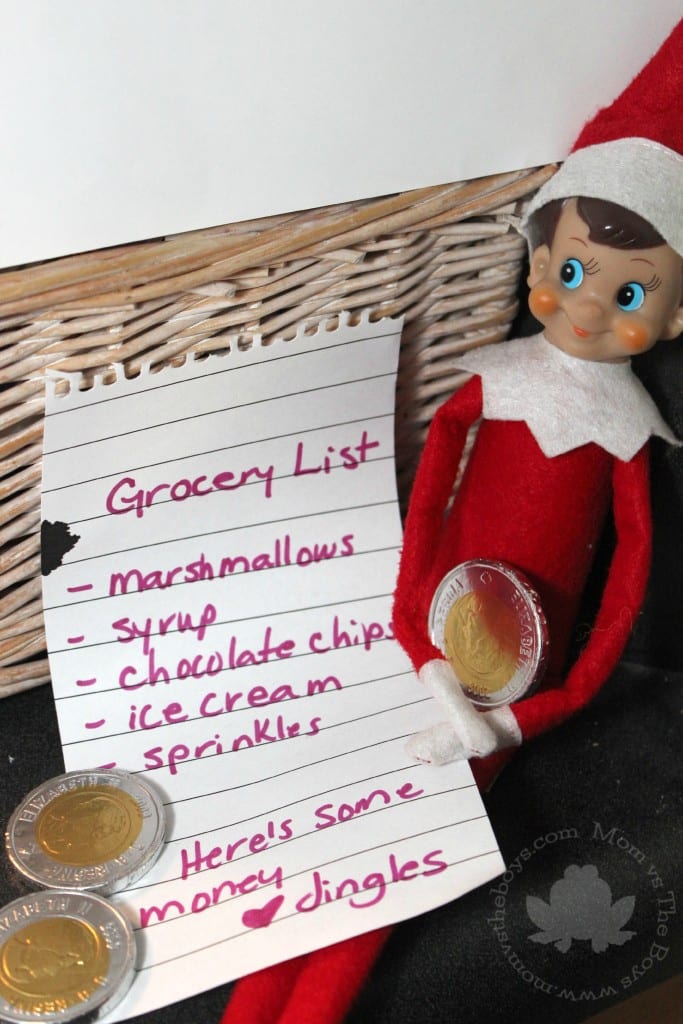 Jingles had a few grocery requests this day, but left some elf money to pick them up (chocolate toonies)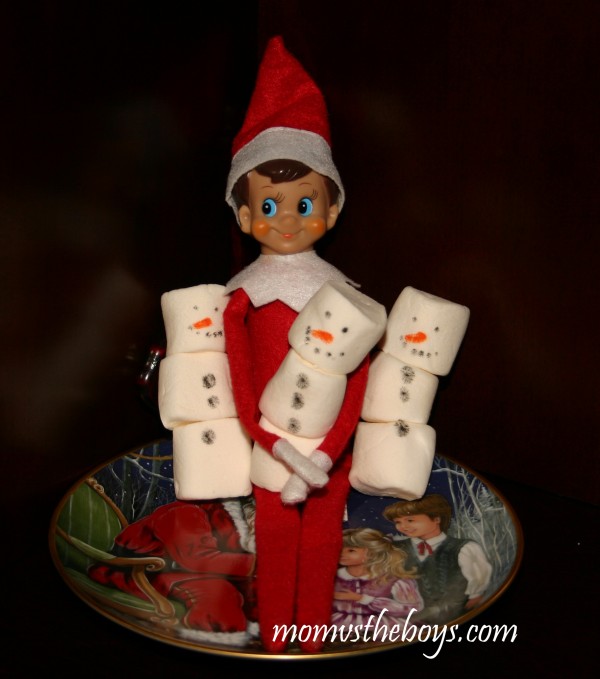 The boys were super excited to see that Jingles built them marshmallow snowmen!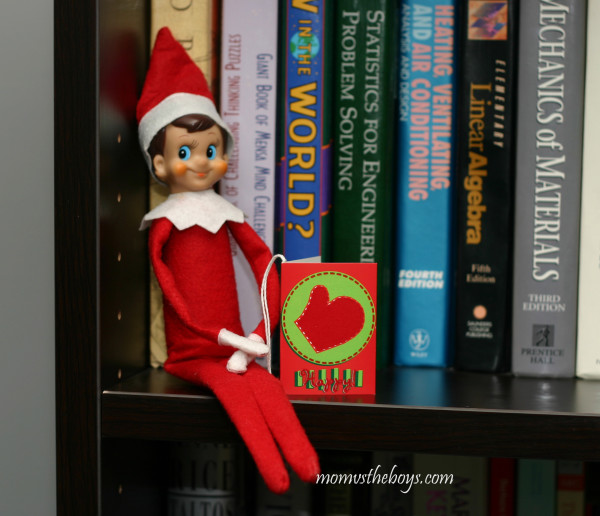 Little notes and cards are fun to find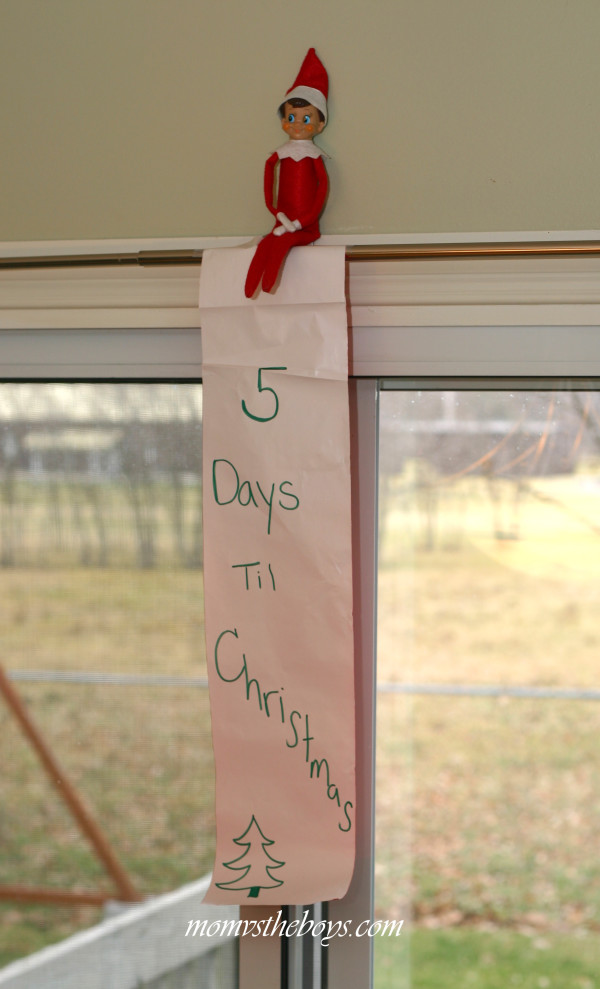 Let the countdown begin!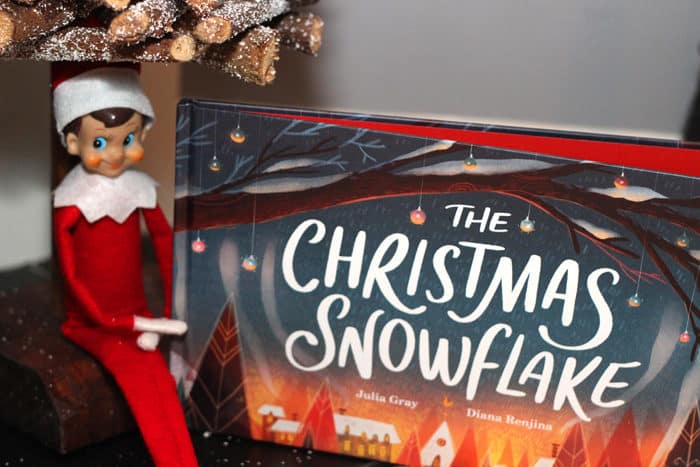 This year Jingles has brought us our favourite treat yet! A personalized story called The Christmas Snowflake for the family to cherish each Christmas!
Snowflake is looking for a place to call home this Christmas – but only you and your loved ones can help! A charmingly personalized festive tale the whole family will adore.
The Christmas Snowflake by Wonderbly is a visual and lyrical treat – illuminated with heartwarming characters, gorgeous illustrations and playful verse on every page. Up to 9 different family members can help Snowflake on the journey  to find the perfect home. Their names will magically appear on Snowflake's crystals, festive Christmas stockings, and even floating majestically on the wind!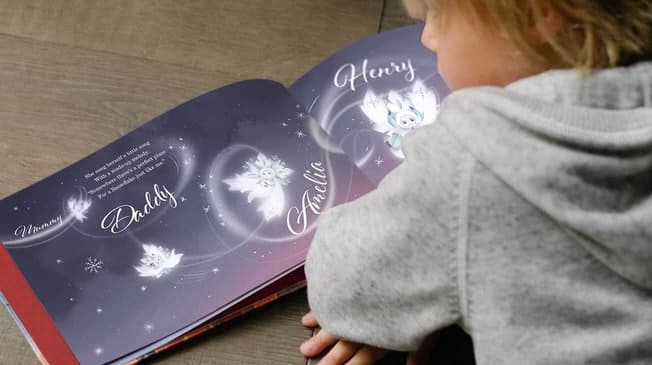 The whole family will love to read this festive tale together, and the sturdy hard cover is ideal for sharing year after year. It's sure to become a new family tradition! 
As the final page is turned, you'll find a charming pull-out-and-keep ornament – perfectly framing your family's names in the book beneath. The Christmas Snowflake ornament is ready to be hung on your tree!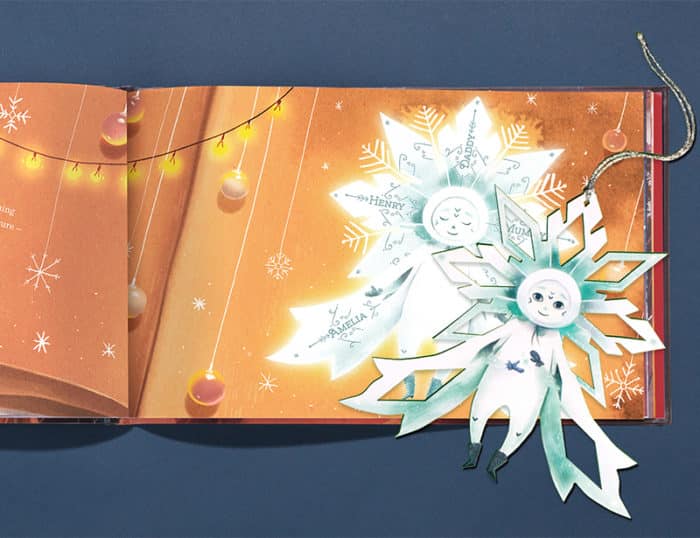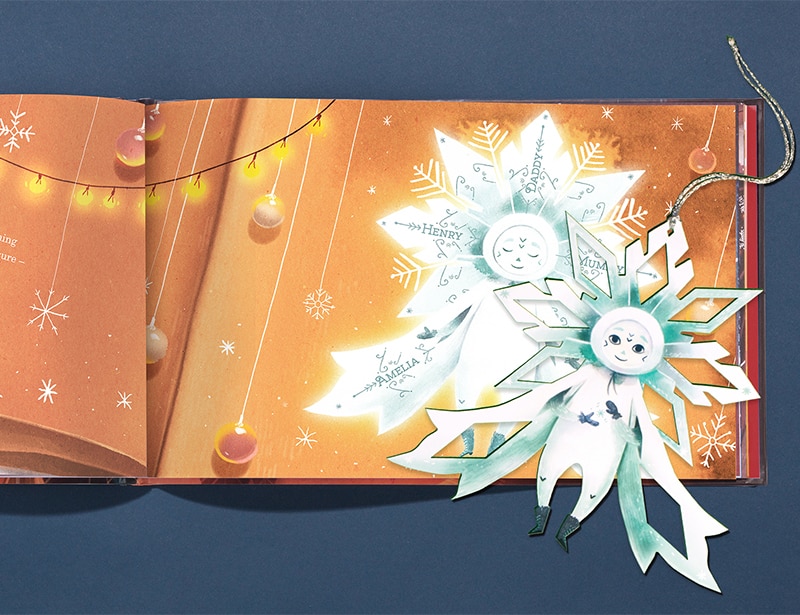 Personalizing and ordering is so easy, like all of Wonderbly's personalized books, you can preview The Christmas Snowflake online before ordering so you can see exactly how each page will look. 
Visit Wonderbly to order The Christmas Snowflake ($39.99 CAD/$29.99 USD ships worldwide) You can even leave a personal dedication in the front, so whether it's coming direct from the North Pole or from a loved one, everyone is sure to remember who gifted this special book. 
Disclaimer - We received a complimentary book for reviewing purposes. All thoughts and opinions are entirely my own.