Products mentioned in this post were provided for reviewing purposes, all opinions expressed belong to Mom vs the Boys

Just last night my 8 year old was frustrated that his brother was monopolizing the computer, when I told him I didn't have a computer to entertain me when I was a little girl, he promptly told me that it was because I had  phone to play with. Ohhhh how times have changed. The fact is, technology is apart of our kids lives in every way and they start to use it at a very young age. It's best to teach kids to look after their tech and that it doesn't have to be a drag.
Toddy Gear has the latest in tech accessories with fresh and fun designs for everyone from kids to grandparents. Because we have 3 young boys who tend to have sticky icky hands, keeping screens clean is a constant battle at our house so I was super excited to see that Toddy Gear has a variety of items to keep phones and tablets clear and shiny.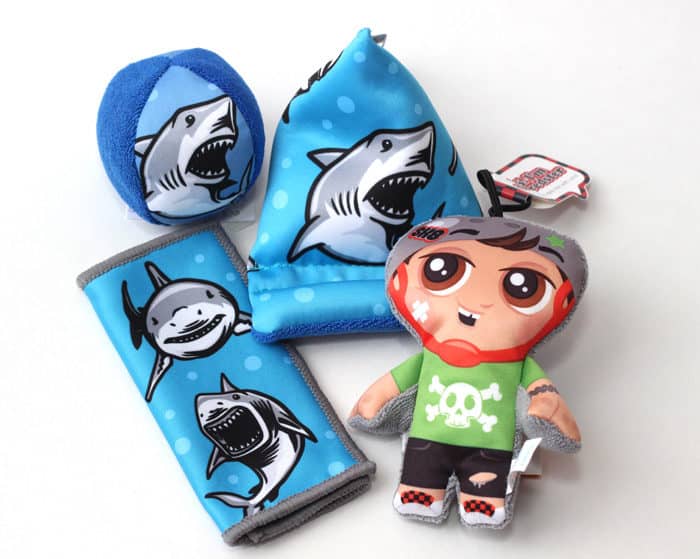 Stress Ball and Screen Cleaner– Squeeze the stress and frustration out of the work or school day with a stress ball that doubles as a screen cleaner. Made out of the same premium microfiber from our Smart Cloths and Wedges, this is the ideal desktop accessory to help you unwind, relax and clean your screen. My boys love stress balls and are always trying to make their own. I love the fun fabric choices Toddy Gear carries and the dual purpose of wiping screens clean. 
Microfiber Smart Cloth Screen and Lens Cleaner – No one likes an oily, dirty screen full of fingerprints and dust. But it's unavoidable–near constant use of smartphones, tablets and laptops leads to the gross build up of grease and grime throughout the day. Keep your screens clean with eco-friendly and fashionable microfiber Smart Cloths.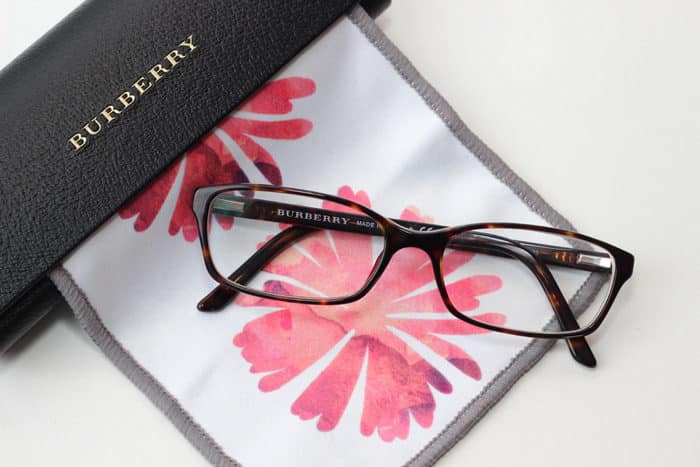 My oldest son and I both wear glasses and these clothes are perfect for tucking into our glasses case to have a fun but functional cloth handy for quick polishes. I like that they come packaged in a clear pouch so you can also throw them into your purse or backpack as well and the cloth will stay clean.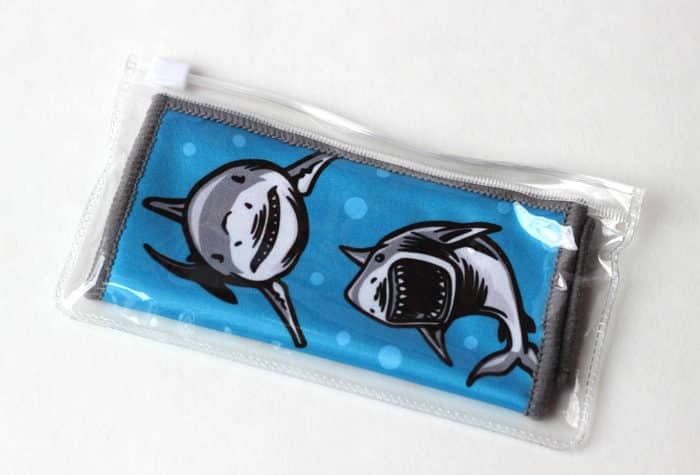 The Wedge Phone Stand and Screen Cleaner – Give your smartphone a rest. For the convenience of binging your next Netflix show, following along with your favorite recipe or keeping your phone front at center at work, cradle your smartphone on this dual-purpose beanbag-like phone stand. Turn the wedge over for a built in screen cleaner right on the bottom.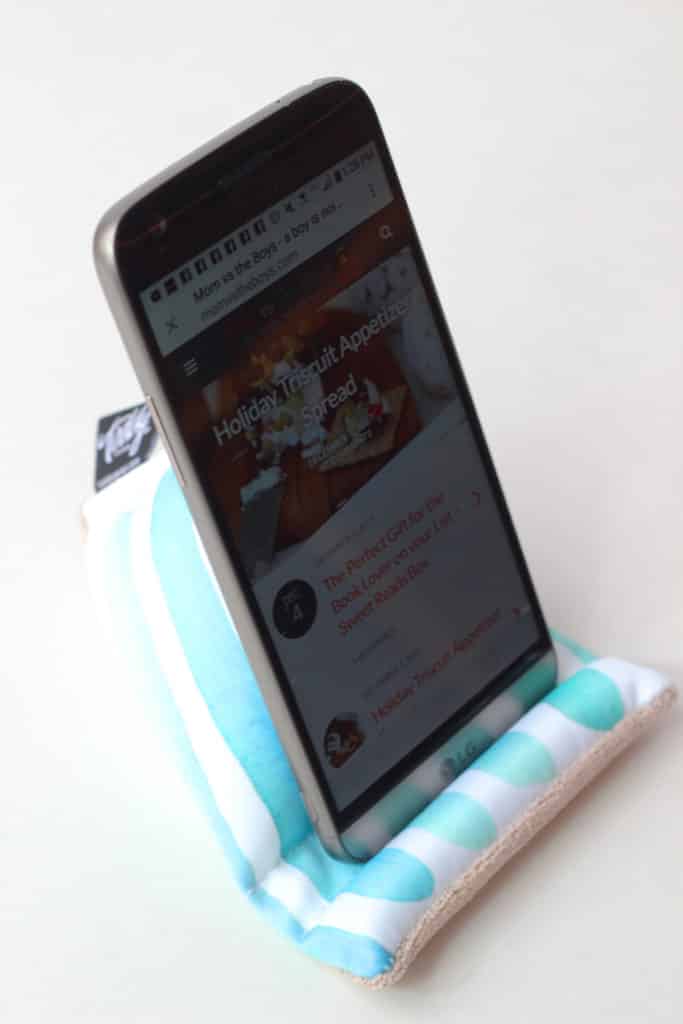 Screensters – Toy… doll… screen cleaner? It's the perfect way for young kids to learn how to take care of the expensive gadgets they love. There are 4 boy characters (6 for girls) to choose from and each has their own personality. Whether you're into sports, books, or gaming there's a screenster to match you.
Charge and Sync Cables – Say goodbye to personality-free charging and choose a cable design that reflects your own style. Whether at work, home, or school, there's no shortage of electronics that need to be charged. So, no matter where you are (or what device you have), these colorful cables are bound to come in handy.
We went with the fun but gender neutral choice of the My Life design in black with white triangles. I was really impressed with how many fun and colourful designs there are to choose from.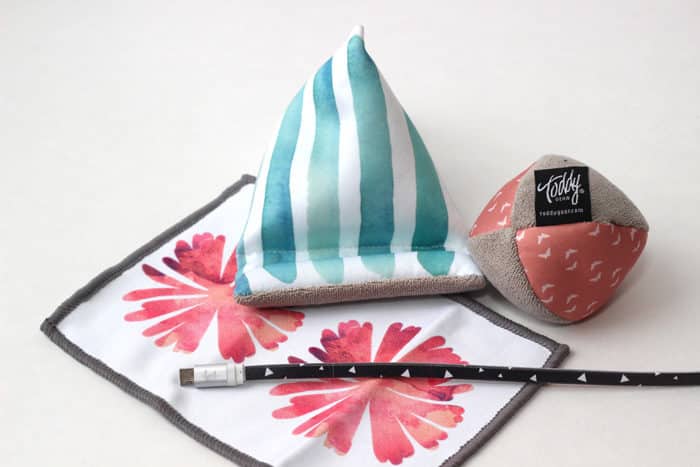 The microfiber cloth, wedge, screensters and stress ball all come with dual fabrics, the plush side cleans dirt and smudges while the silky fabric polishes. The material comes with an antimicrobial coating that prevents the build-up or mold, mildew and odors. 
Toddy Gear accessories are so bright and catchy, my biggest advice to mom's is to buy your kiddo their own set so they aren't always stealing yours! My son is obviously a huge fan of sharks and this "Fierce" design perfectly suits him. Having personalized gear keeps everyone's accessories from getting mixed up and best of all no fighting! 
Visit the Toddy Gear website for a look at their full line-up of tech accessories, including power banks, cord organizers and phone cases. For gift giving this Christmas, check out their designs for the holidays!