Products mentioned in this post were provided for reviewing purposes, all opinions expressed belong to Mom vs the Boys

If you've got mini robot fans in the house, than you just might already have yourself a sphero. Sphero has been around for a few years now and the little robots now come in some pretty cool shapes like BB-8 and R2-D2 of Star Wars fame, Spiderman and even Lightning McQueen from the movie Cars. With the new Sphero Mini, the company is bringing it back to the original look just in a smaller size.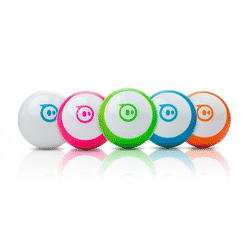 Sphero Mini packs tons of fun into a tiny, app-enabled robot about the size of a ping pong ball. Drive Mini using different modes with the Sphero Mini app, or just by using your face. Yes, you read that right. Face Drive is a hilarious new feature that uses your facial expressions to drive the ball!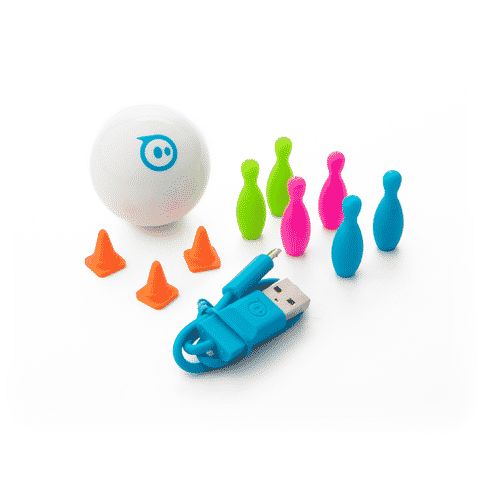 Mini has built in games are just as addicting – use the ball as a controller to shoot your way through space, race a ship through a tunnel, or rotate your ball to destroy a polygon of bricks. Thanks to the beauty of app updates, there's always more on the way. Mini also includes 3 Mini Traffic Cones and 6 Mini Bowling Pins so you can start the fun right out of the box, but if you've got a hankering for more, there's always the accessory pack that you can purchase for an additional price.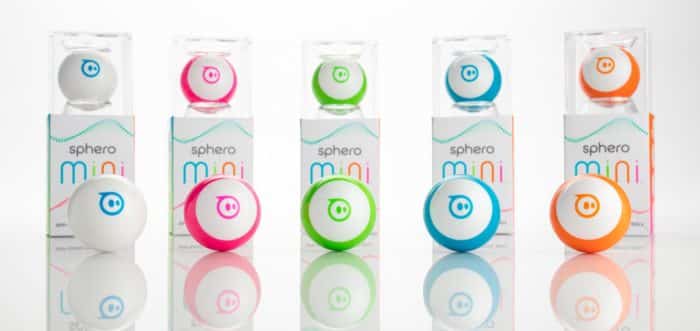 Do your kids want to learn how to code? Download the Sphero Edu app, it's a fantastic introduction to the basics of programming, and allows kids to take their first steps in coding.
Packed with teeny tiny tech, Sphero Mini has a little gyroscope, accelerometer, and LED lights that glow in any colour. The colourful shells are interchangeable, so you can easily switch one out to suit your mood, but only one shell comes with your purchase. You should get about 45 minutes of play out of an hour charge.
For more information visit sphero.com. Follow along on social media with @Sphero on Twitter and Facebook