Products mentioned in this post were provided for reviewing purposes, all opinions expressed belong to Mom vs the Boys.

Where did the last week go? It seemed like Christmas was still a week or so away and then I blinked and it was right around the corner. With the holiday just a couple days away, I've got a few last minute gift ideas for you because I know a lot of you are still out there shopping and stuck on ideas too. Every day on social media I'm seeing parents and grandparents asking for help on what to buy different age groups.
Zing and YULU have some fun ideas that may or may not have heard of before that are sure to be a big hit with the preteen crowd, boys in particular.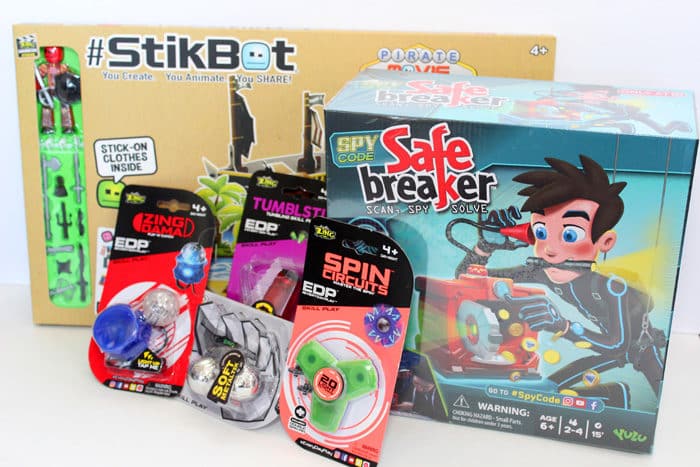 Stikbot 
Stikbots are already a popular toy but now you can purchase Stikbot Movie Sets! Putting animation in the hands of everyone, new Stikbot Movie Sets let users create themed pop-up movie scenes right at home. Stikbot has never felt better on set! New three-dimensional sets each feature imaginative, detailed accessories, including stick-on "wardrobes" for Stikbot stars. Stikbot can rocket into outer space, sail the high with fellow pirates or tend to crops with fellow farmers. It's the next step in stop-motion animation creativity! Check it out here!
Stikbots are easy-to-pose figures built with suction cup hands and feet that can stick to almost any flat surface. With the free Stikbot Studio app, available on iOS and Android, kids can snap individual photos and stitch them together into a film, complete with built-in music and sound effect options.  
Users can share their creations using #Stikbot and see what others are making all over the world!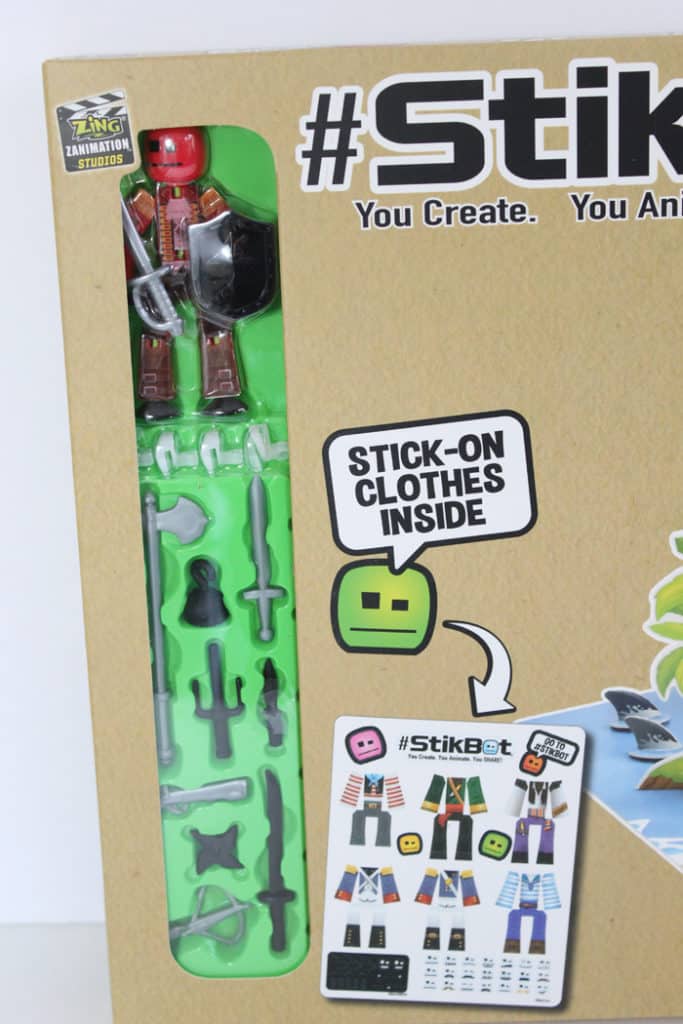 The Stikbot Pirate Movie Set comes with 1 stikbot, 11 accessories, 4 hand clips and 1 stick on clothes set as well as a reversible pirate scene. One side depicts the beach, the other, a seaside cliff. If your kids already love stikbots, this is a great add on to really bring scenes to life! The pirate swords, shields and various weapons will be a favourite.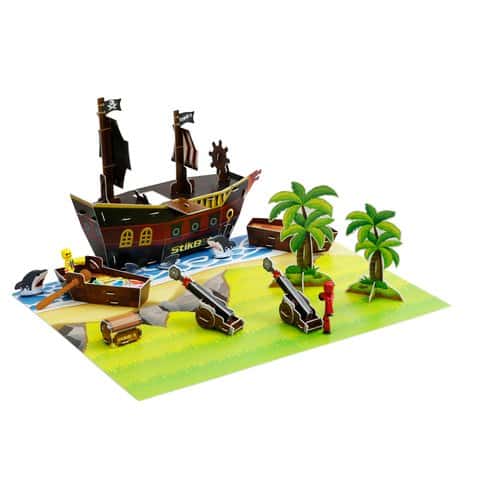 Zing Fidget Toys for Stocking Stuffers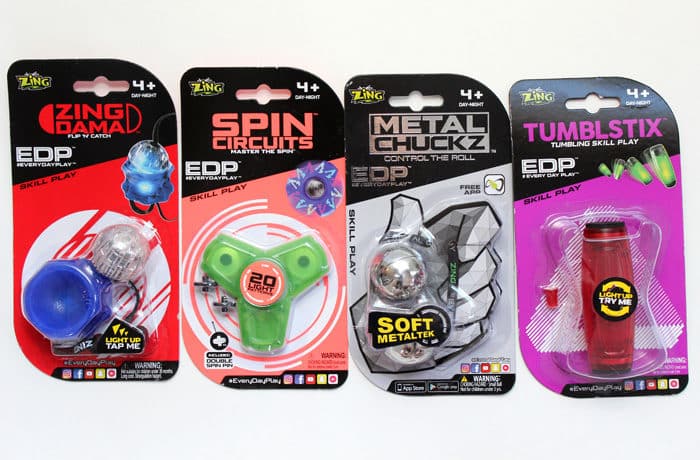 Tumblstix
Tumblestix is a fun Japanese desktop game that challenges creativity, precision, and hand eye coordination. Gently touch: It will be able to move forward somersault, simple play method coupled with mechanical but smooth and flexible action to relieve your stress.  The simple design gives unlimited possibilities to be able to effectively test and exercise your creativity and dexterity.
Spin Circuits
A three pronged blade design that delivers 20 different preprogrammed LED light patterns with the press of a button! Stack them to any Zing spinner by using the Spin Pin to deliver an ultra colorful light display!
Metal Chuckz
Metal Chuckz are built just like the popular Thumb Chucks, but these 'Chucks' are covered in a soft, sleek, 'Metaltek' coating for a brand new experience, allowing for advanced tricks because they are weighted slightly heavier than Thumb Chucks. Metal Chuckz deliver challenging fun with a classy look. Perfect for mastering tricks on the go while easily fitting inside your pocket!
Zing Dama
A twist on the traditional! This hybrid of KenDama, Yo-Yo and Zing consists of four parts: a ball, a ring, string and an adjustable strap.
Strap the cup firmly on to your fingers and start to swing the ball in any direction. Once you get into your groove, get creative with tricks and capture the ball with your own flair and skill.
The Zing Dama features multiple LED lights for 24/7 play and awesome visual effects
Safe Breaker
Calling all top-secret spies! Safe Breaker from YULU Toys is a new electronic game that combines spy skill, memory and a little bit of luck, challenging players to crack the code and break into the safe.
To start the mission, players pick a card and turn the safe combination to the corresponding number shown. Next, use the fingerprint scanner to test the number. If the light is green, the safe will release some coins. If the light is red, connect the spy listening gear to the safe to hear a top- secret clue to deduce the correct combination code. Clues include mathematical chances and luck elements, allowing for a new experience each round.
BEWARE! Players who release police coins will alert the police and must return all their coins to the safe. The spy who collects the five golden coins or two diamond coins first, wins the game.  
Each Safe Breaker game comes with 1 spy code vault, 1 spy stethoscope, 15 golden coins, coin stickers, 18 game cards and requires 2-4 players.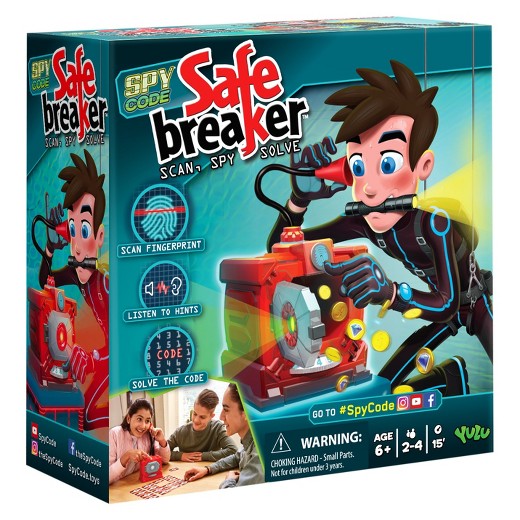 To see these toys and more, visit the Zing website and the YULU Toys website