It's been fourteen long years since we met the Incredibles on the big screen and finally…FINALLY!…we are getting our chance to see our favourite Incredible family again! Disney Pixar's Incredibles 2 brings back everyone's favourite family of superheroes in an exciting, hilarious, and heartfelt super-sequel. Celebrate the new Incredibles 2 movie with an Incredible treat of your own – Incredibles Popcorn! Then, take the fun home with some brand new toys from Jakks Pacific.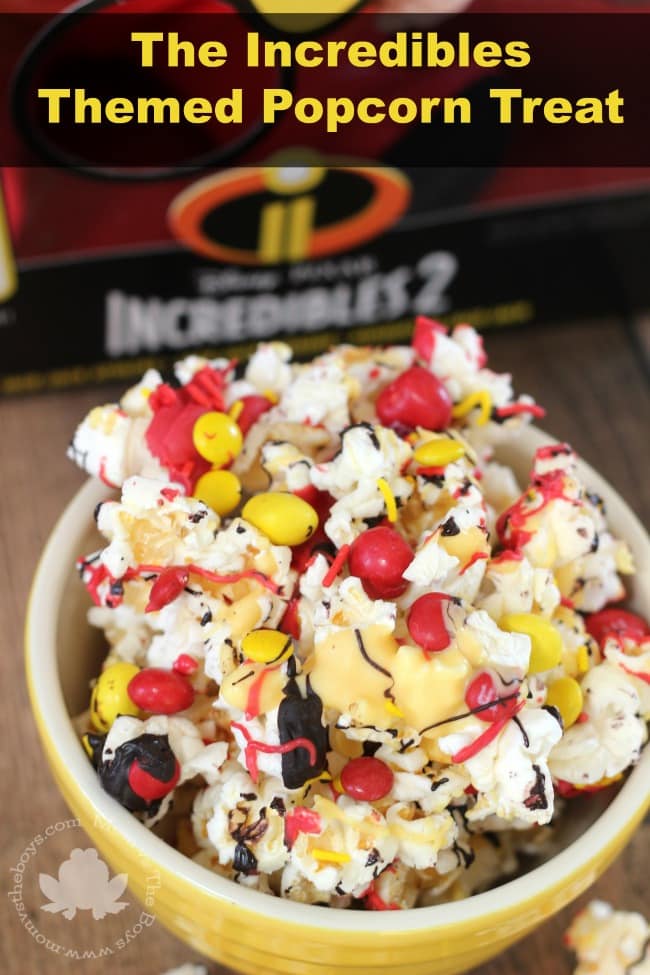 The Incredibles Movie Themed Popcorn Treats
6 cups popped popcorn
1/2 cup red candy melts
1/2 cup yellow candy melts
1/2 cup black candy melts
1-2 teaspoons coconut oil 
red and yellow sprinkles
red and yellow m&m's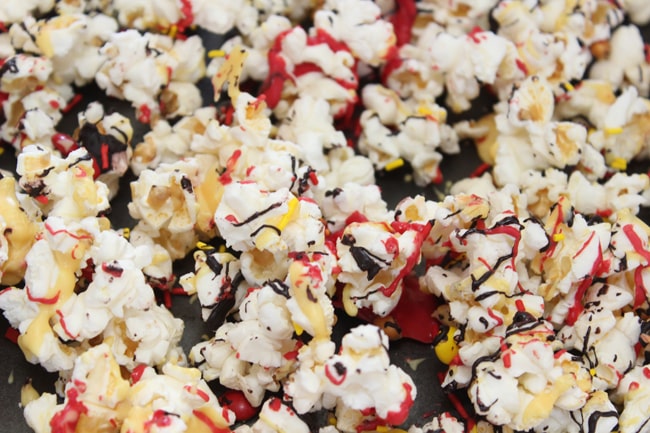 Directions
Lay the popped popcorn on two cookie sheets.
Place each colour of candy melts in their own small microwave safe bowl. Heat for 30 seconds, stir, and reheat as needed. Add in 1/2 teaspoon of coconut oil to thin the candy melts so they can be easily drizzled.
Drizzle half of the candy melts over the popcorn, add sprinkles and m&m's, let dry. You can even pop the sheet into the fridge to speed things up if you have room.
Reheat the candy melts and toss the popcorn to coat the other side with a second drizzle.
Let dry completely before serving or packaging.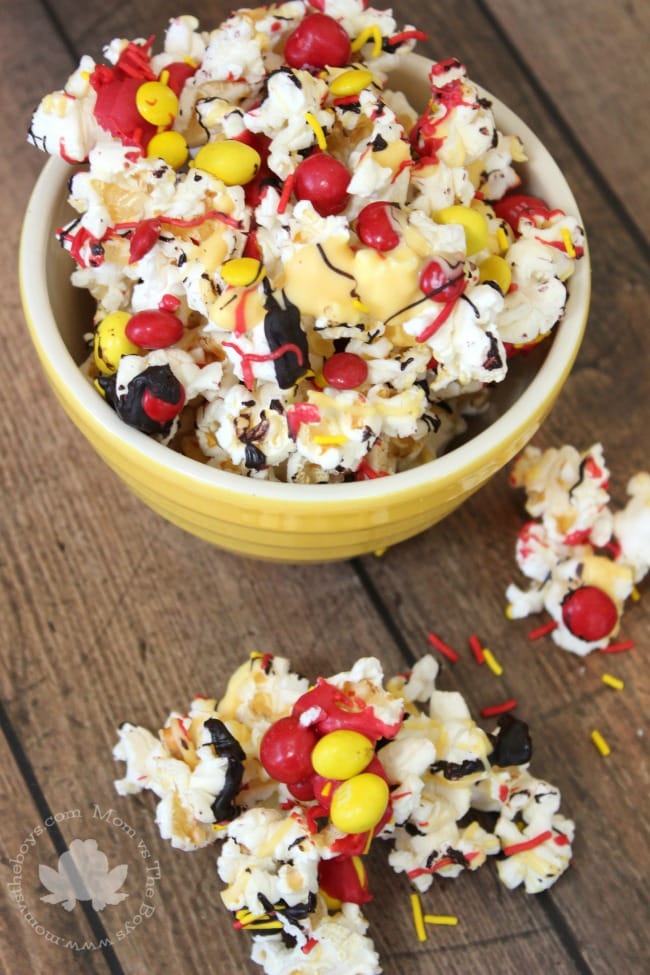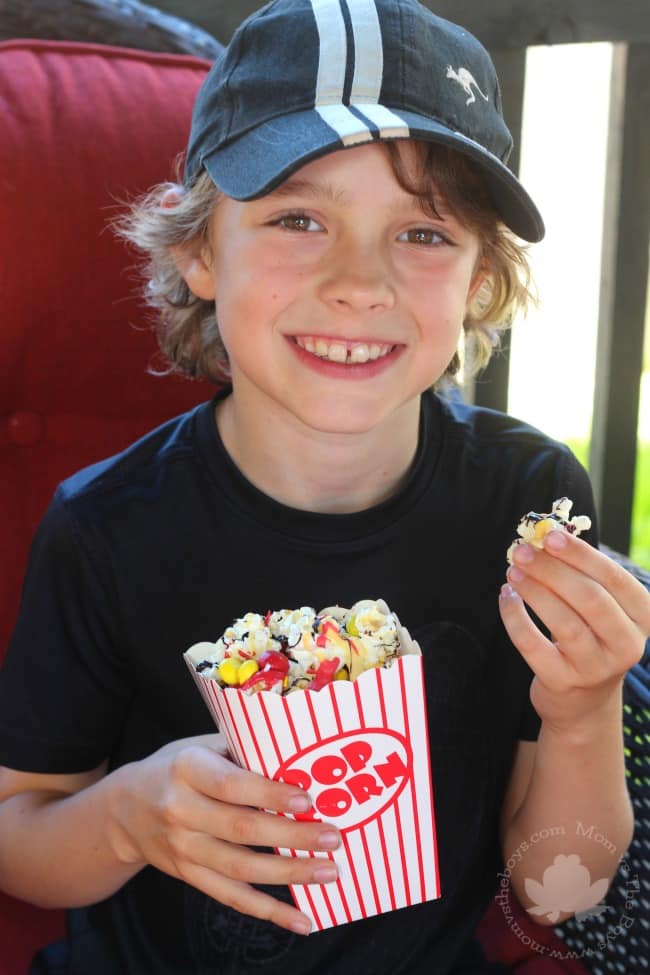 Continue the Fun with The Incredibles Toys
Toys were supplied at no cost for reviewing purposes, all opinions are my own. 
Join the family and save the day with an exclusive line of hero-themed toys and accessories that include costumes and action figures plus a full Hydroplaner playset and even the super baby himself Jack-Jack who loves to show off his powers!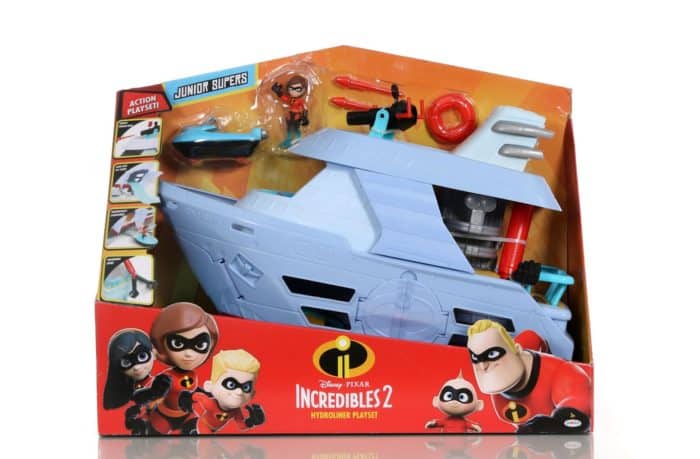 The Incredibles 2 Hydroplaner Playset
This playset is huge and comes with lots of fun features like a launching missile, fold out ice slide, and trap door. The set has wheels so you can easily push it from one room to the next. Comes with one Elastigirl figure, 1 lifesafer, 2 missiles, and a watercraft.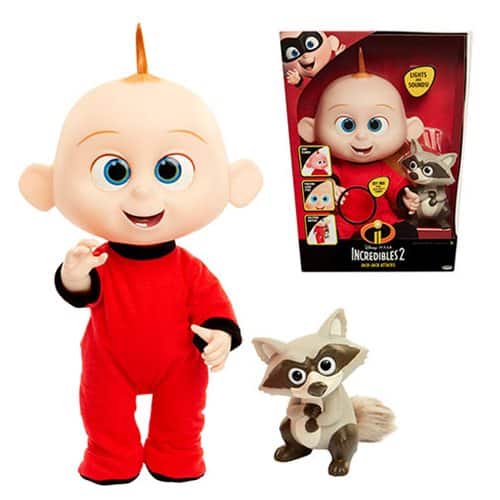 The Incredibles 2 Jack-Jack Attacks Doll
The fun never lacks when Jack-Jack attacks your playroom with this large light and sound figure inspired by Incredibles 2. Poke his tummy to see and hear fiery flames, laser eyes, electric sparks, teleport, and more! Includes Raccoon sidekick.
Watch Jack-Jack in action in my short video below! 
For a chance to win your own Jack-Jack Attacks Doll, enter below! Open to Canadians, ends July 14th. Good Luck!
This giveaway has ended