Disclosure: We were given the Master a Million game at no cost for reviewing purposes. All opinions are my own.
On the last day of school I issued my boys a challenge. Handing them each a Master a Million ball, I challenged them to reach one million bounces by the end of summer. They boys were super excited and took the challenge on full force!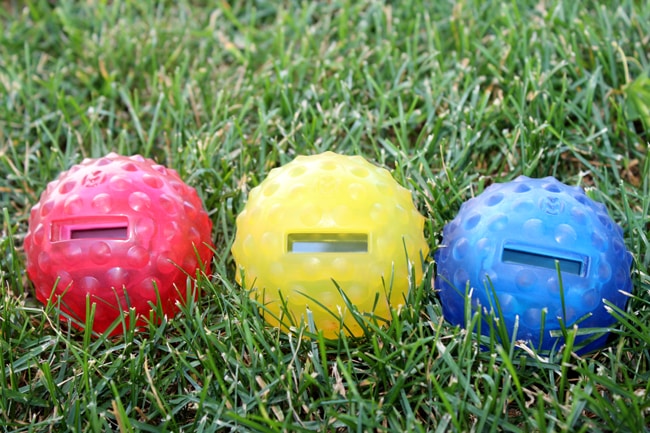 The new Master A Million by JAKKS Pacific is a fun ball and game all in one. The point of the game is simple: just keep bouncing the ball! The digital counter will track up to 1 million bounces and offer you a few words of encouragement along the way as you reach milestone numbers. At each 500 interval the display will read out phrases like "You are doing great" or "You got this" to cheer you on! 
Race your friends and the whole world to a million! Connect with others and compete through the free downloadable app for iOS and Android devices. Just connect your mobile device to the ball to sync your score to get your name on the worldwide leaderboard, it's really fun to see where you stack up against all the players in the world! The app will also give you badges at specific milestones as you bounce your way to a million. It's a fun way to use the ball but not necessary, my oldest who is 12 appreciates the feature but my younger two (9 & 10) are happy to just keep bouncing and working their way up.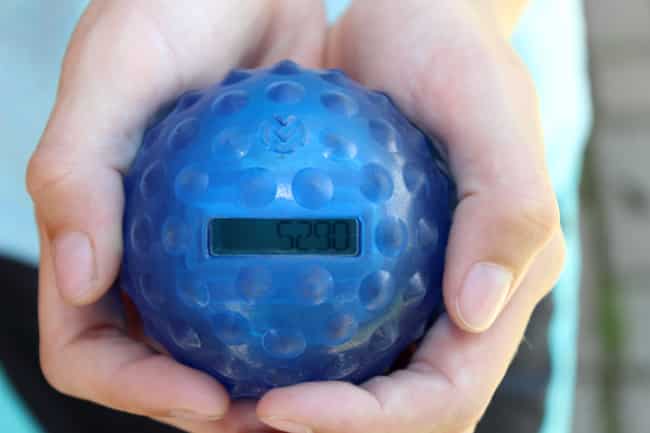 The balls quickly got banned from inside the house due to their loud thud when they hit the ground, which is better anyway because the whole point of the challenge was to give the boys something to do for the summer – unplugged! This way, it also keeps them outside. Double win! 
The balls come in 4 colours: blue, red, green and yellow. 
How long do you think it will take you to reach a million? Find out by entering for a chance to win below! 
You or your kids can bounce their way to a million! Enter for a chance to win 2 Master a Million balls! Open to Canadian residents only, ends July 20th 2018.