Thanks to Sweet Reads Box for sending me a complimentary book box to review. All opinions are my own.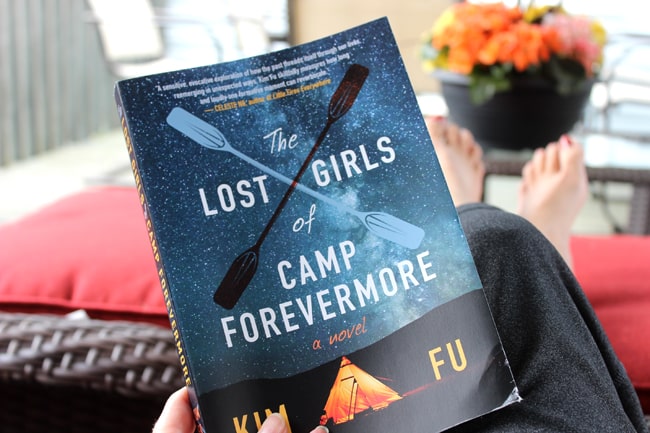 Ahhhh those lazy days of summer! Whether you're relaxing on the deck in the backyard, sunning at the beach or enjoying a long road trip, you are going to want a few good books to get you through the summer. The best way to ensure that "me time" is going to happen is to treat yourself with a book box subscription to kick off the summer months!
Sweet Reads Box is more than just a new book showing up at your door each month, though you are guaranteed that's going to happen! But it's truly me time in a box as it delivers, not only a best selling read, but a completely hand picked and carefully curated box full of goodies including a beverage and tasty treat to enjoy while you read, plus a few other themed surprises! 
Check out my June Sweet Reads Book Box Unboxing video for a quick overview, or keep reading!
What you can expect in each Sweet Reads Book Box:
A novel chosen from a top bestseller list.

A decorative spoiler card explaining the choice of novel and how your items connect.

A sweet treat.

A cozy beverage.

A couple of items connected to the novel's story.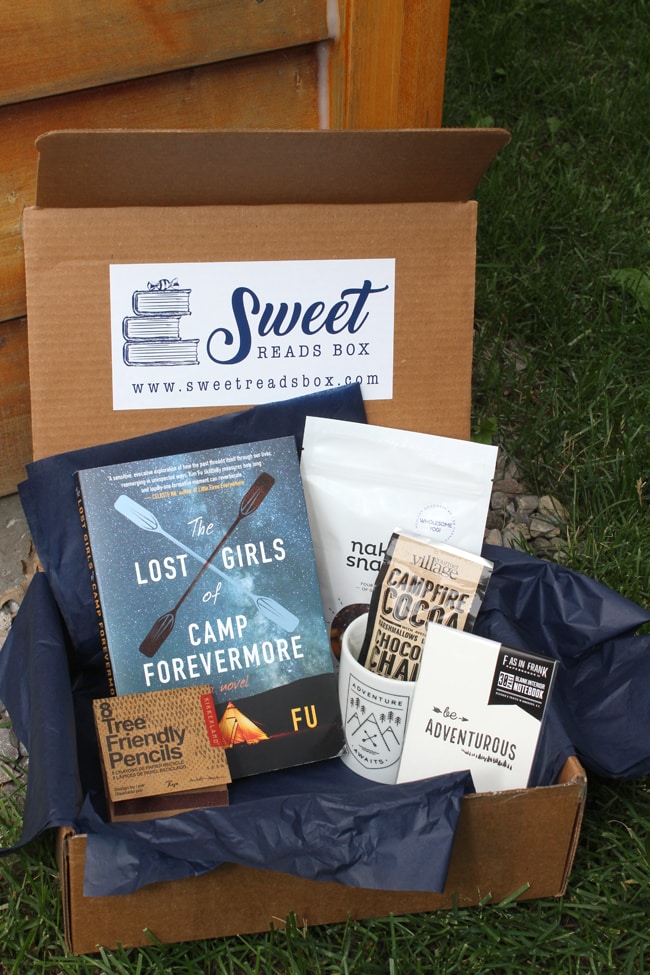 Perfectly set for the summer, the June novel selection for Sweet Reads Box is The Lost Girls of Camp Forevermore by Canadian author Kim Fu.
A group of young girls descends on Camp Forevermore, a sleepaway camp in the Pacific Northwest, where their days are filled with swimming lessons, friendship bracelets and camp songs by the fire. Bursting with excitement and nervous energy, they set off on an overnight kayaking trip to a nearby island. But before the night is over, they find themselves stranded, with no adults to help them survive or guide them home.
The Lost Girls of Camp Forevermore follows these five girls—Nita, Kayla, Isabel, Dina and Siobhan—through and beyond this fateful trip. We see the survivors through the successes and failures, loves and heartbreaks of their teen and adult years, and we come to understand how a tragedy can alter the lives it touches in innumerable ways. In diamond-sharp prose, Kim Fu gives us a portrait of friendship and of the families we build for ourselves—and the pasts we can't escape.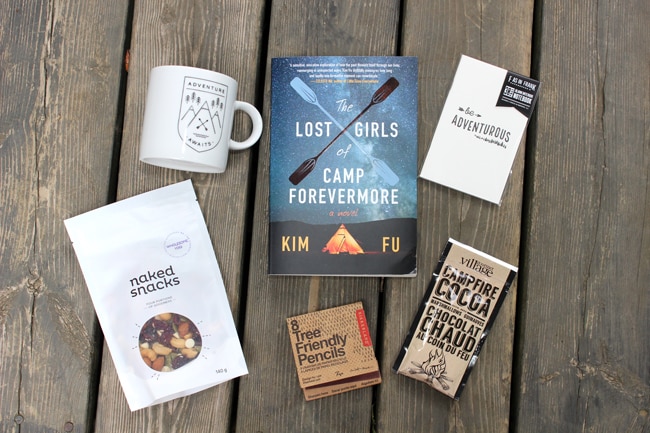 I'm in love with the whole outdoorsy/camping theme this month, it's such a great way to kick off the summer! This month's treat is an absolutely delicious Wholesome Yogi Snack Mix from Naked Snacks. What's a good camping trip without a trusted trail mix? Filled with cashews, Almonds, cranberries and white chocolate chips this was the best trail mix I've ever had, I was hooked from the first handful!
The beverage was a fitting Campfire Cocoa from Gourmet du Village along with awesome Adventure Awaits mug to drink it in from Danica. Definitely my new favourite mug.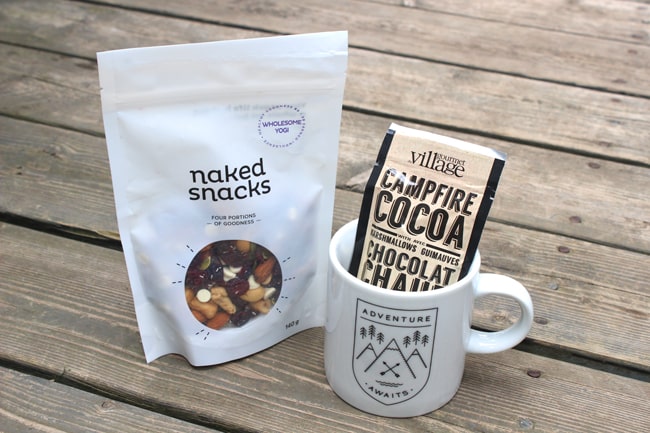 Along with the snacks, this month's book box included a Be Adventurous Notebook from Canadian company F as in Frank Papergoods Co. as well as Recycled Paper Pencils in a cute matchbook styled package from Kikkerland.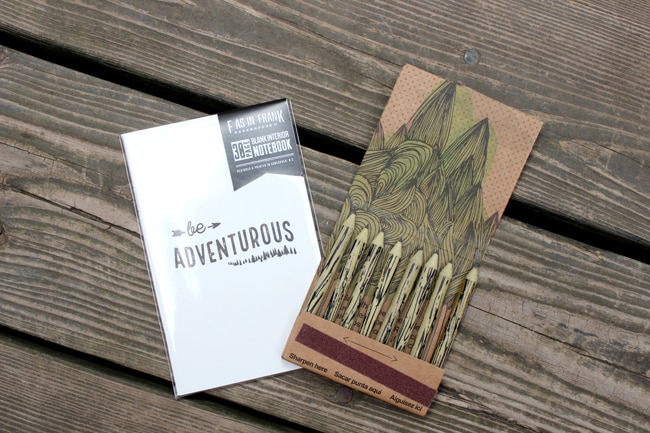 Discount Code
Get a free month of shipping when you use discount code: SUMMERTIME for 3/6 month subscriptions. ($12 discount)
Be aware that the book boxes are selling out almost every month so the best way to ensure you receive a book each month really is to order the 3 or 6 months subscription. Don't leave your chance at summertime "me time" up to chance – order a Sweet Reads Box subscription!
Visit the Sweet Reads Box website to order and follow along on with @SweetReadsBox on twitter, instagram and facebook.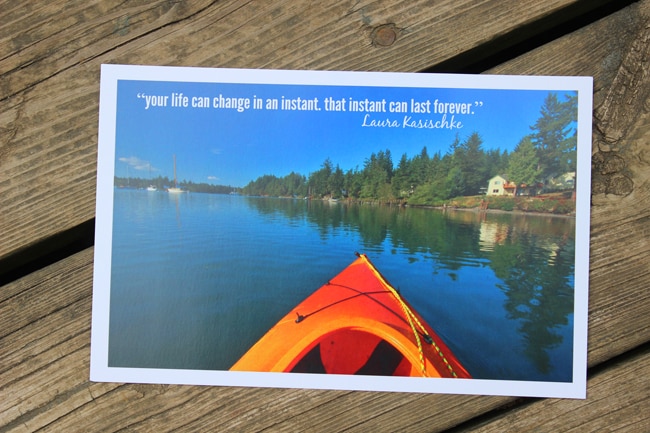 If you enjoyed this Sweet Reads Box reveal and want to see more, find past Sweet Reads Box unboxing videos and photo reviews, here.