Looking for a good way to spend a rainy day in the nation's capitol? Head over to the Canada Science and Technology Museum and it will not be a day wasted!
During our visit to Ottawa we spent A LOT of time walking around the city, and while we had an absolute blast seeing the hustle and bustle of the city, touring parliament and the market, and rushing about, we eventually just wanted a day to slow down.
Ottawa has a number of amazing museums to take in, including the Canada Science and Technology Museum and they are a perfect way to spend a wet or cold day in the city or like us, just a day to slow things down.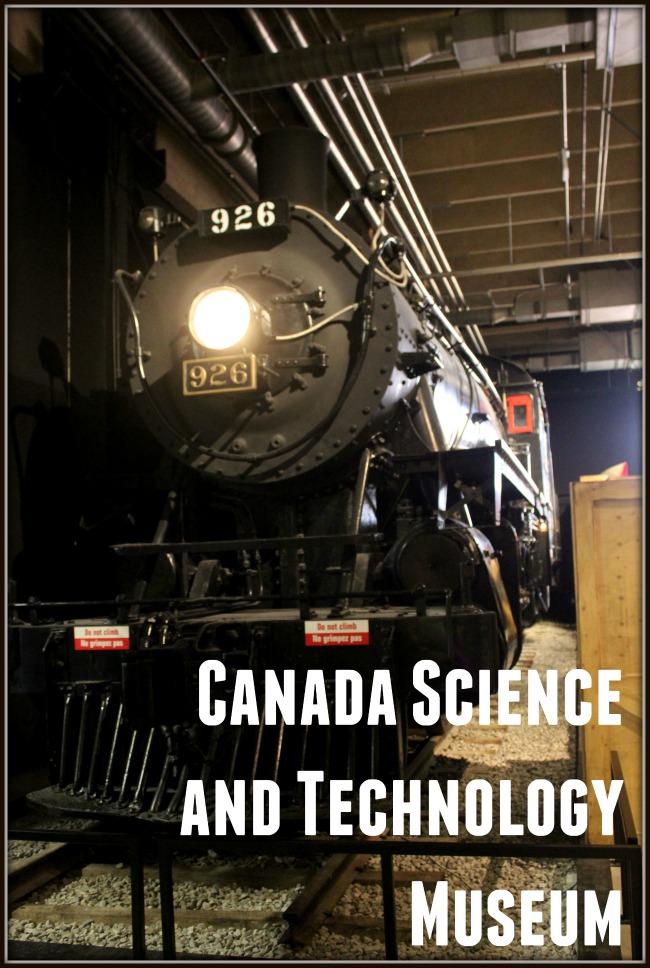 Passes to the Canada Science and Technology Museum were provided at no cost in order to facilitate this review, all opinions are my own.
Canada Science and Technology Museum
Canada Science and Technology Museum is open Tuesday to Sunday from 9 a.m. to 5 p.m, so we had a good sleep in, grabbed breakfast and headed over to take in the experience.
We were a little disappointed to see that a lot of the museums and tourist attractions in the city close so early. It would have been nice to have dinner and then check out one of the other museums in the Ingenium trio like the Canada Space and Aviation Museum or the Canada Agriculture and Food Museum, but that's how they roll in the capital.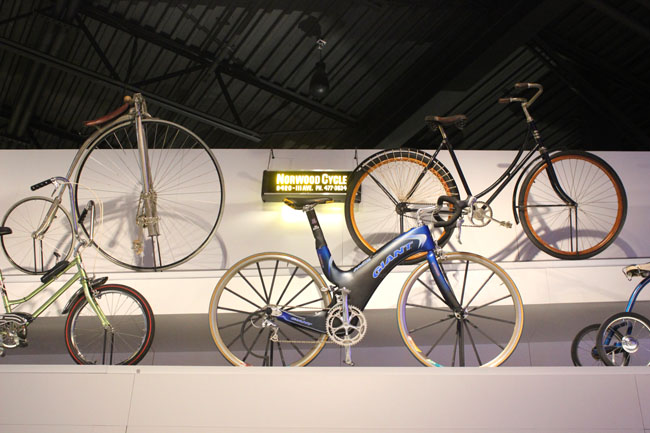 The Canada Science and Tech Museum is Canada's largest science and technology museum and has permanent displays of printing presses, antique cars, and steam locomotives, as well as changing exhibits, so there is something new to see on each visit.
The museum showcases the countless ways science and technology connect with our everyday lives and while young and old alike will get something out of the museum there is a lot of reading to fully understand most of the displays and is best for adults to explore the museum with young learners to get the most of it. Even with our older boys who like to take displays in at their own pace, which is far quicker than mom and dad, needed reminders to slow down and read about what they were looking at.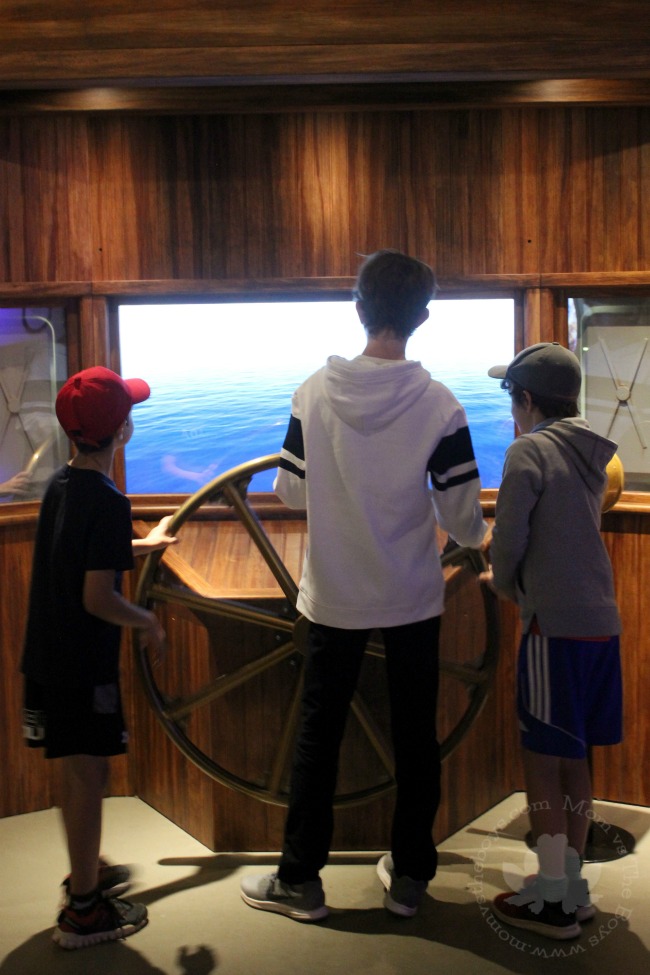 Interactive Displays
While there is plenty of education to be had, it was often presented in an interactive way to keep the kids interested.
Kid favourites were the displays you could get your hands on, climbing on the trains, the Crazy Kitchen and the ZOOOM Kid Zone. The boys might have been a bit old for the kid zone but they loved building cars, watching scarfs whirl in the wind tunnel and getting a chance to climb and play.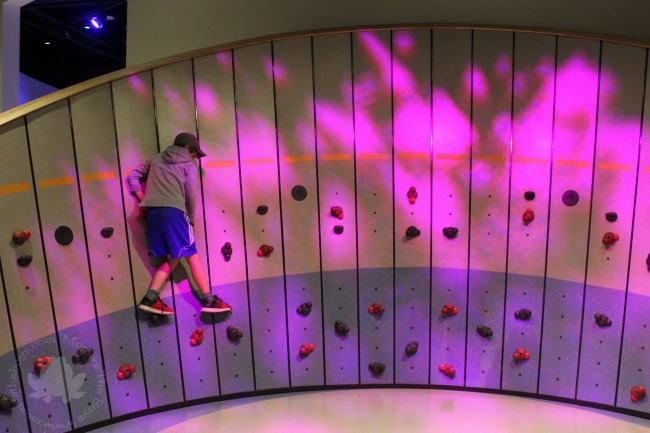 Learning is FUN!
Do not miss the live educational shows during your visit, there were two different demos on the day of our visit and both were excellent! Check the board for times and plan your visit around these so you don't miss out.
They are presented in both English and French, included with your admission cost and are a lot of fun to watch for both adults and kids. We saw the Cyro-Genius and the Pyrotechno demos that explored cold and heat.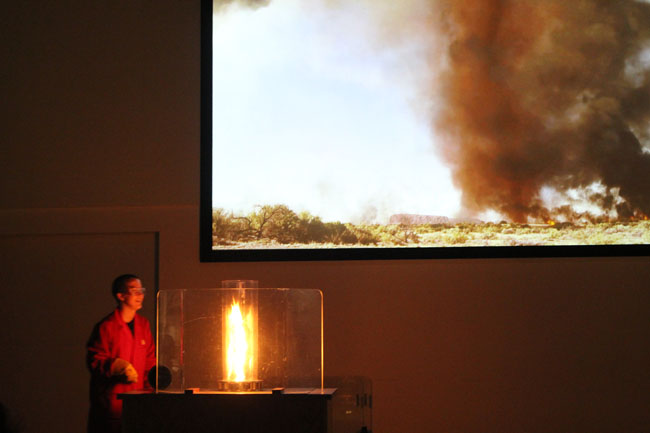 Check the Canada Science and Tech Museum website to see all the permanent displays as well as which temporary ones will be available during your visit.
While it was a bit strange seeing everyday devices that we used in our youth (feeling old anyone?) it was really interesting to see when parts of our every day technology was introduced and how it's evolved over the years in the Technology in Our Lives exhibition. There is even a tiny house to check out!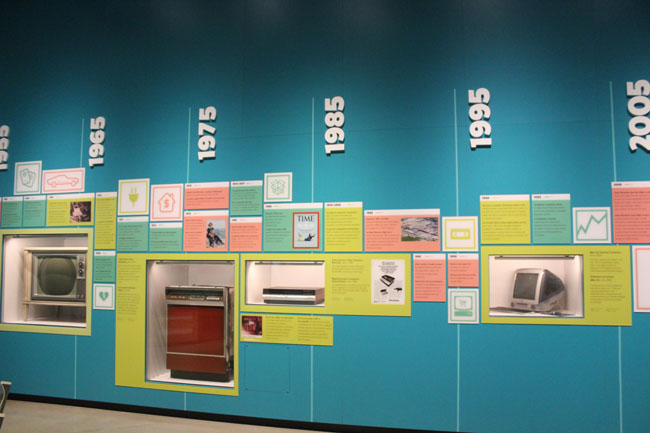 You can spend as little or as long as you like at the museum, there is so much to see and take in but you are free to go at your own pace and pick and choose where to spend your time.
They recommend allowing between 2 and 4 hours to take in the displays and shows which we did. We took a break for lunch in their cafeteria and made a day of it, they also have a boutique for any gifts or souvenirs you might want to purchase.
Tip: Admission is free daily between 4 p.m. and 5 p.m.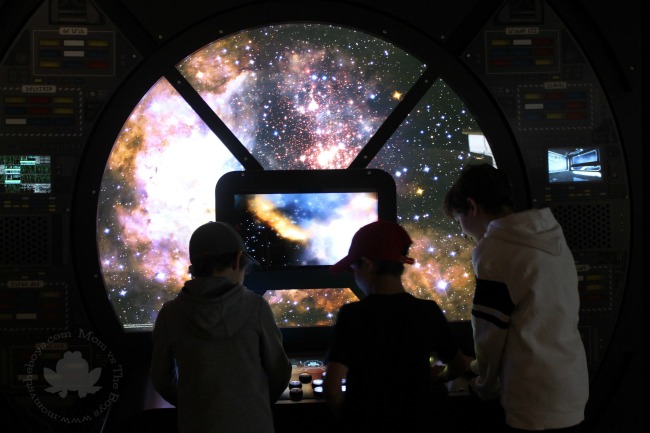 While your planning your trip to the Ottawa area, consider popping over to Quebec to visit Parc Omega. You'll love it!