We had the opportunity to review The Playmobil Fire Station and Fire Ladder Unit! These sets come with all the tools for some firefighter role play! Every detail is included. These sets provided the boys with hours of fun!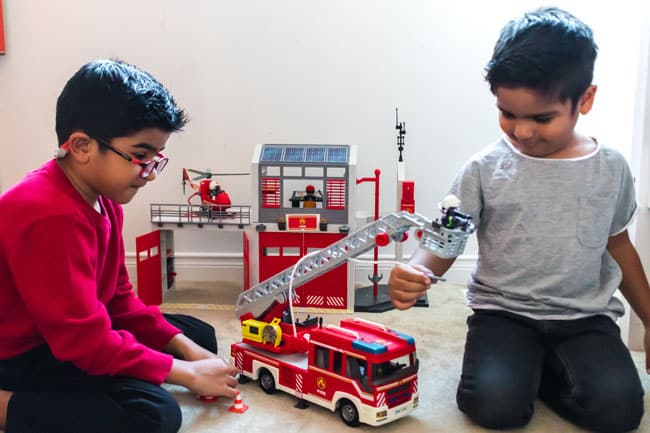 The first set we unboxed was the Fire Station! The boys had a great time putting it together! The instructions as always are super easy to follow! There were a few pieces I had to help them to snap together but overall it was quite easy! We broke up the assembly time to keep them engaged!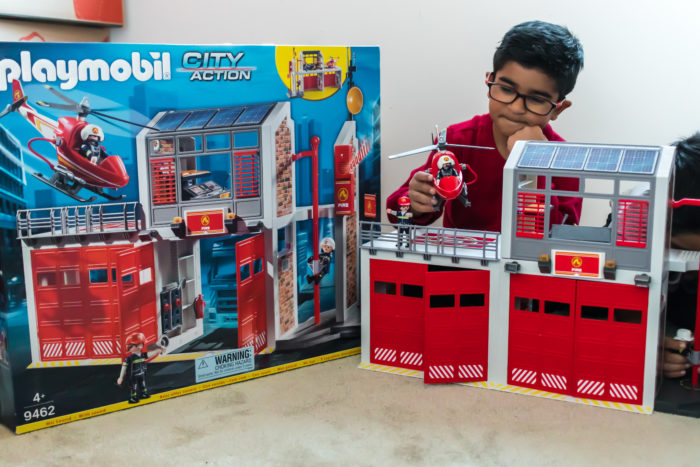 The Fire Station had some very cool features that the boys couldn't wait to take advantage of! The anticipation of setting up the helicopter was particularly exciting for them! They couldn't wait to get it into action!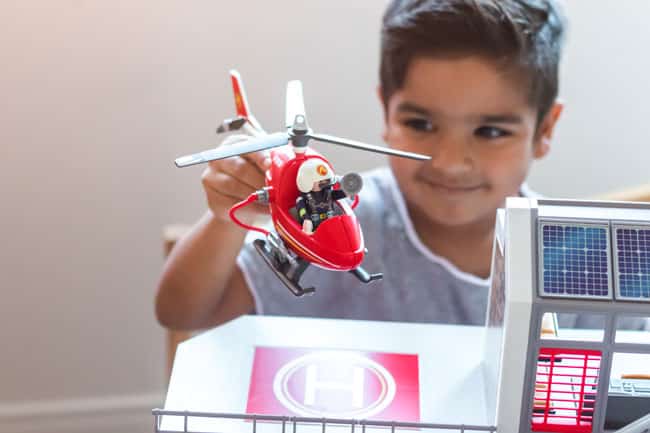 I love all the little details that Playmobil provides like the helmet with the microphone attachment for the helicopter pilot! The boys pretended to communicate with each other with the added accessories like the control centre!
Another awesome feature of this set is the firefighter pole that the boys absolutely adored!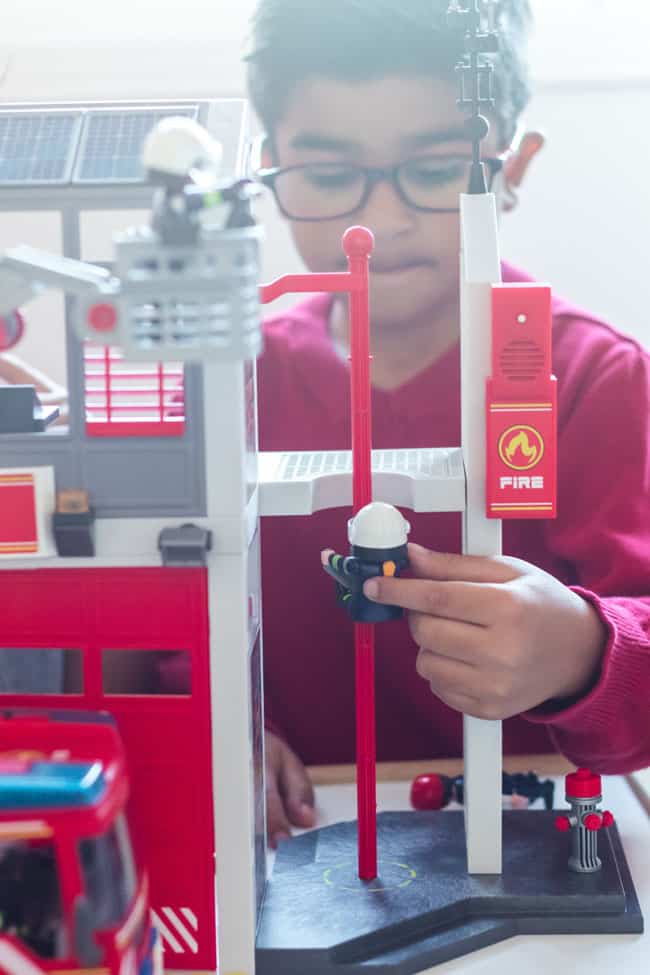 It was so much fun seeing them methodically preparing for emergencies and creating stories with the real functioning alarm and countless accessories! The firefighter experience would not have been complete without the Fire Ladder Truck of course!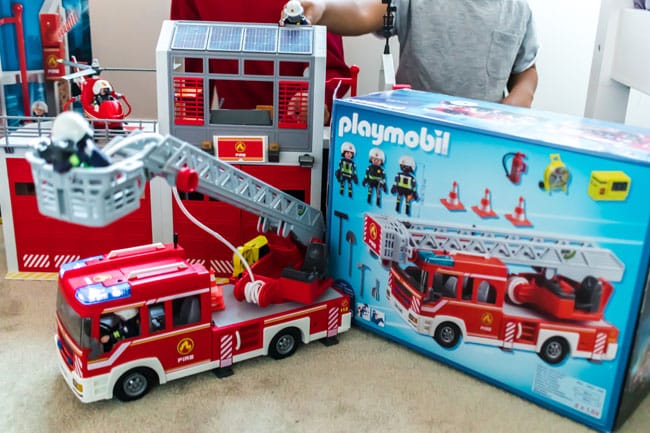 The boys loved that not only did the fire truck come with all the tools necessary for the firefighters to perform their jobs and keep the community safe, but there are also functioning lights and sounds!!! The ladder unit was especially exciting for them as they could reach up high to put our blazing fires! The fire hose also provided a ton of imaginative play!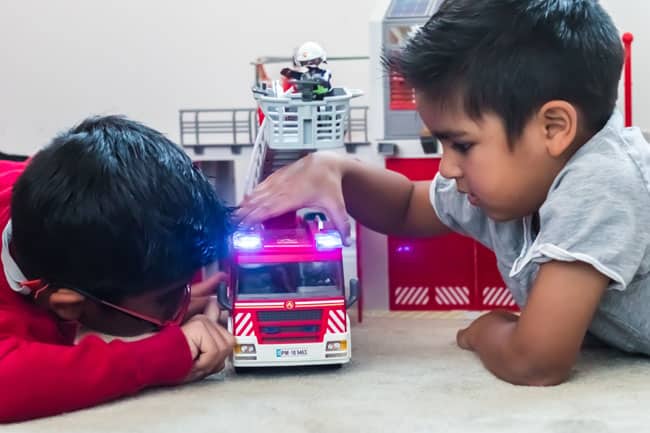 Thank you so much Playmobil for these wonderful sets to inspire the boys to play and create great stories together! If you have a firefighter enthusiast at your house we would definitely recommend these sets! Playmobil also has additional sets like a real functioning Water Cannon and Water Pump that I think would really take the play to the next level! These sets would make amazing holiday gifts and would be wonderful for learning in the classroom as well! Thanks again Playmobil!