Each week this month I have been sharing with you all the amazing deals sweetbabydealz.com has to offer! Were you able to snag some organic clothing from from KidsOrganic for a great price or prepare for back to school with GoGo Bags?
With sweetbabydealz each week brings you a new fabulous discount until it's gone! Once a product sells out, you've missed your chance, so you'll want to know about each deal as soon as it's announced and shop early! A good way to do that is to follow sweetbabydealz with Facebook and Twitter and the best way is to subscribe by email so every Monday at 8am the new deal is delivered right to you inbox.
Check out this week's sweet deal!


Adorable Mak & Me Minky Blankets with Tags for 40% off! Soft and Sweet! Have you ever felt Minky? It's the most soothing and comforting material I can think of, I am a huge fan! They come in 6 vibrant colours and each blanket has 28 ribbon loops for little fingers to grasp feel. The best part? They are made right here in Canada handcrafted by a local mom!
And don't forget, You can get an extra 5% off of your order by using coupon code encompass5 as check out! (Valid until September 30th 2012)
sweetbabydealz.com takes the guess work out of deciding which brands to choose because they do the leg work for you, often supporting local mompreneurs and choosing products you can feel good about.
We promise to deliver quality, parent-recommended products at sweetly low prices, and as much as possible to support brands that are organic, natural, eco-friendly and made locally with love; products and brands that we would only buy for our little ones and ourselves
Giveaway
Enter below to win a $100 Credit to sweetbabydealz.com!
US/CAN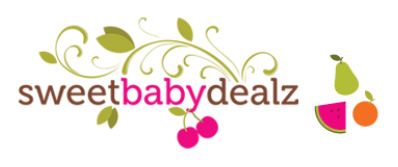 disclosure: this is a paid post. all opinions expressed are my own. enCompass Media Project.