I have a sign on the wall of my laundry room that reads
Laundry Today, or Naked Tomorrow!
No self respecting Canadian mom wants to see a naked family in 'feels like -40c' weather, so laundry today, it is! In fact, with a family of five that includes three messy boys; it's laundry day – every day – at our house!
Keeping up with the laundry is part of my every day living, in fact on any given day you might see me tweeting lines like:
Laundry rules my life
or 
It's 2013, why can't laundry do itself?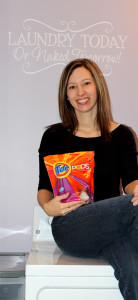 Well, with Tide Pods, it almost can! Tide Pods make doing laundry a breeze, whether it's the first load of your day or the fourth!
Tide Pods are a detergent + stain remover + brightener in one easy and exciting little pouch that dissolves in both cold and hot water. They come in three great scents; Spring Meadow, Ocean Mist and Mystic Forest. 1 pod takes care of one load of laundry, just toss it in the washer before you add your clothes and close the lid! No more pouring, measuring or spilling, saving you time to go take care of other messes!
As as stay-at-home mom there are few things I ever get to do alone. Whether it's going to the bathroom or cleaning the house, I always have a curious boy or two in tow. My little helpers love to scrub toilets and chase the vacuum, but they love helping me with the laundry the most. I've used Tide my whole life, but when using the Tide Pods, my little boys feel like big boys when they get toss one in the bottom of the washing machine and help Mommy out! Like any household detergent, Tide Pods should be stored away from children, but with supervision my big boys make big helpers! Consider it training for when they are older, now if only I can still get them to clean when they are teenagers!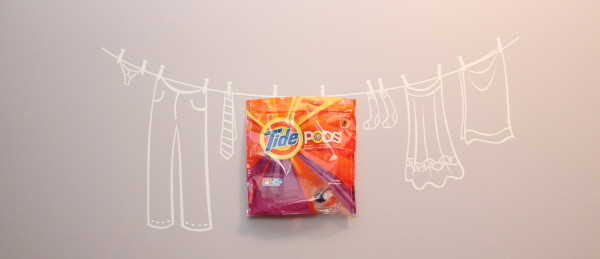 As my six year old says, Tide Pods make doing laundry Easy Peasy Lemon-Squeasy!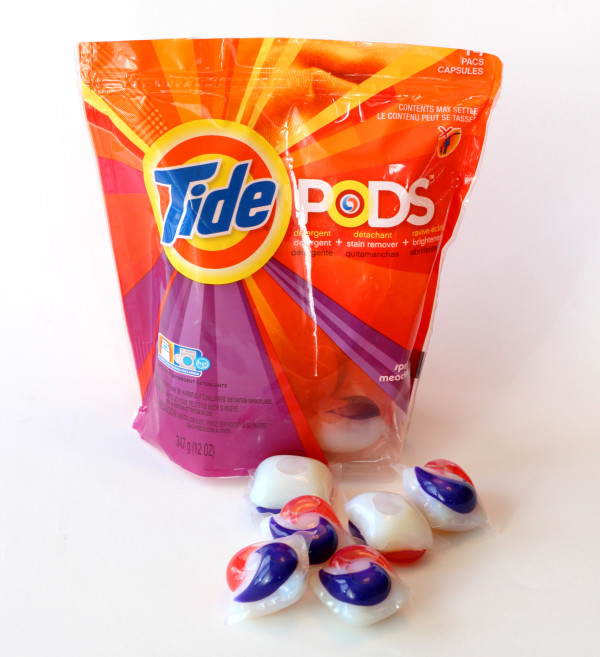 Have you tried using Tide Pods yet?