My husband has one of those jobs that require him to travel overseas every so often. The hardest part of him being away, isn't dragging the garbage to the end of the driveway, lonely evenings or even dealing with the boys day in and day out on my own. The hardest part is actually cooking meals.
My boys are particularily picky, I'm being kind, they are insanely picky, and while we try to get them to eat our meals when hubs is home, there's honestly no point in making a full meal that I know the kids won't eat while he is away. In one way it's nice, we eat simple meals and the kids actually eat, but on the other hand, Mama can only handle so much 'kid food' in a week! 
Blue Dragon packaged stir fry sauces are a bit of a saviour to me during these days! They are truly "East Made Easy" in every sense and I'm able to whip up a delicious hot and tasty meal in minutes just for me!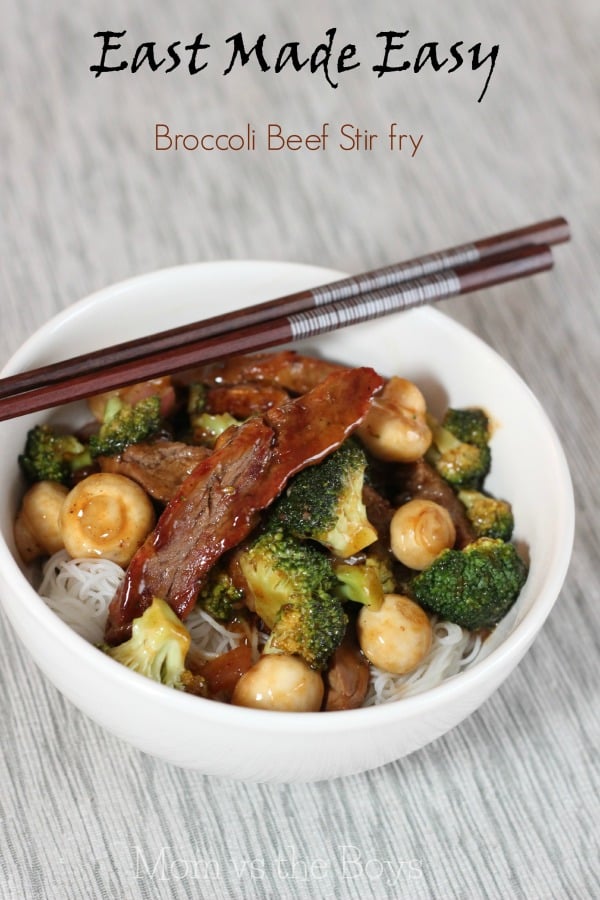 Broccoli Beef Stir Fry
Steak, cut into strips (I went to a whole other level of easy and bought mine precooked, left overs are great too)
Button Mushrooms
Broccoli
1/4 small red onion, cut into strips
Blue Dragon Broccoli Beef Stir Fry Sauce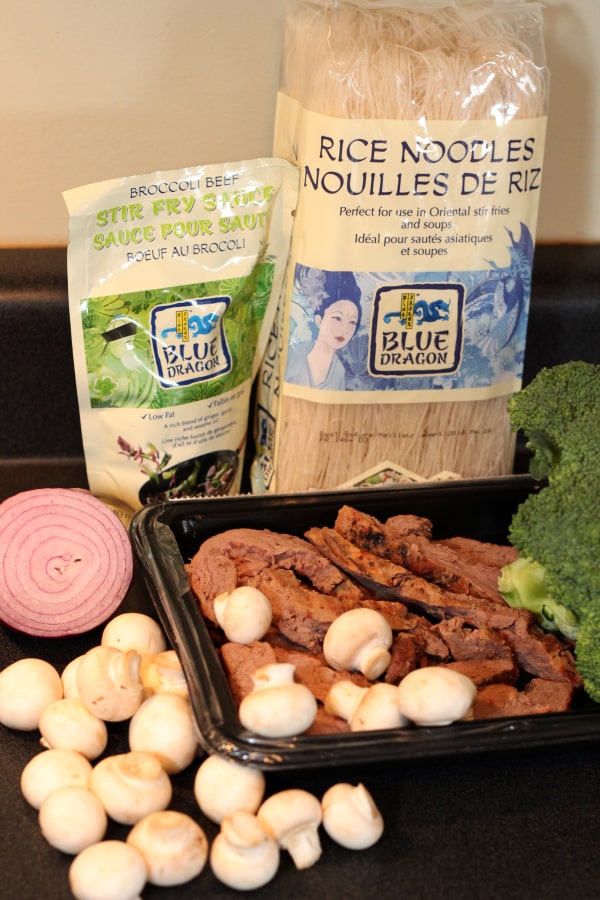 Directions
Bring water to a boil in a large pot, add rice noodles, cook for 3 min and drain.
In a large non-stick skillet or wok, add meat in first and cook through. If your meat is already cooked you can add it in at the same time as the rest of the ingredients.
Add onion, mushrooms, and broccoli to pan and cook until veggies are tender crisp, it won't take long. Stir in Broccoli Beef sauce and heat through.
Serve with Noodles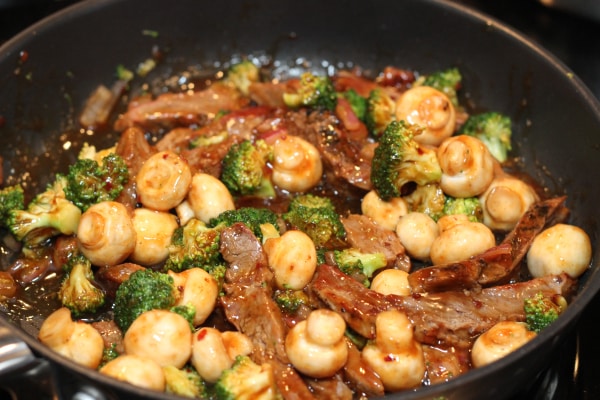 Don't you just love those little button mushrooms? They are so cute! This stir fry would go perfectly with rice as well, your choice.
Either way in just minutes I've got myself a lunch or dinner that is hearty and delicious, and I even have some leftovers for a second meal as well! Cooking for one just got a whole lot easier!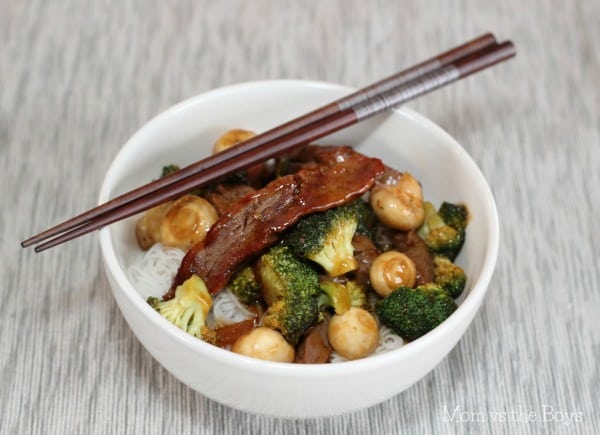 Looking for more ways to use Blue Dragon Stir Fry Pouches? Visit the Bamboo Room
Disclosure: I am part of the Blue Dragon Canada ambassador program and I receive special perks as part of my affiliation with this group. The opinions on this blog are my own.