They say breakfast is the most important meal of the day, and I mess this up on a fairly regular basis (re: every day). I'm just not a morning person and usually don't feel like eating, plus on school days I spend so much time getting the kids fed and lunches packed, I don't want to head back into the kitchen once they are out the door. I do make up for it at lunch though and my go-to favourite lunch…brunch? is EGGS! 
On busy days a quick scrambled eggs, with some salsa and cottage cheese hits the spot and when I'm looking for a little more this amazing breakfast burrito gets me my favourite eggs all wrapped up with some ham and cheese!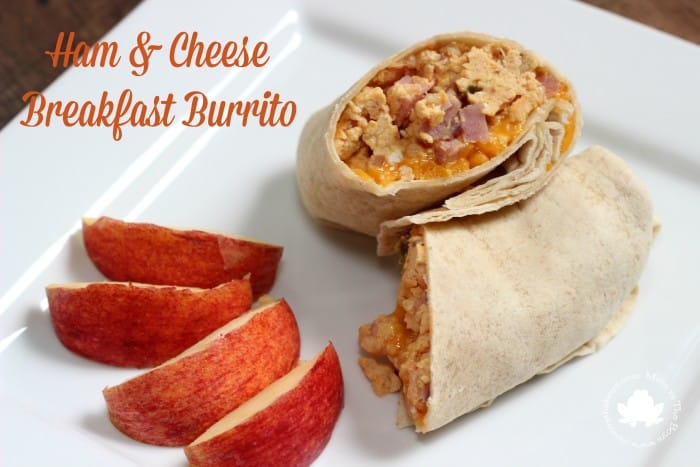 I'm one of those people who like to toss stuff together and call it a meal, so I seldom measure for a meal like this. Feel free to take this basic idea and run with it, adding in ingredients you have on hand or prefer more. Think mushrooms, sausage, hot sauce, green onions….go ahead and build your breakfast burrito to suite your tastes!
Ham and Cheese Breakfast Burrito
2 Eggs
Diced red onion
Diced red pepper
1/4 cup salsa
1/4 cup Nordica Cottage Cheese
1/2 cup diced cooked ham
Cheddar Cheese
Tortilla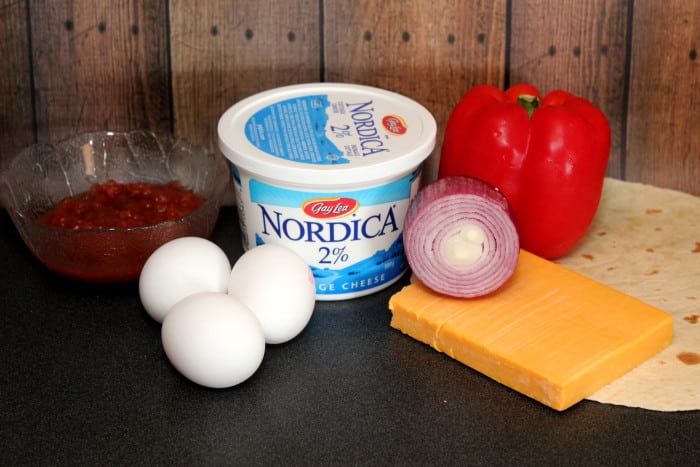 Whisk your eggs in a medium sized bowl and then add in the salsa, cottage cheese, ham and vegetables. Mix thoroughly. In the bowl below, I'm using 6 eggs which made 3 burritos.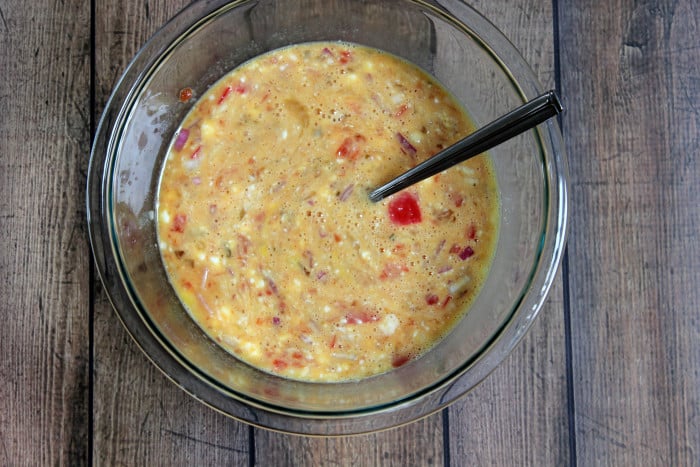 Scramble your egg mixture in a frying pan on medium heat until egg is cooked and everything is heated though. You may find that the pan is a little 'wet' and you can drain some excess fluid if need be.
Spoon cooked eggs onto your soft tortilla shell, grate some cheddar cheese on top and roll. I fold the top and the bottom up and then roll and tuck the tortilla from right to left.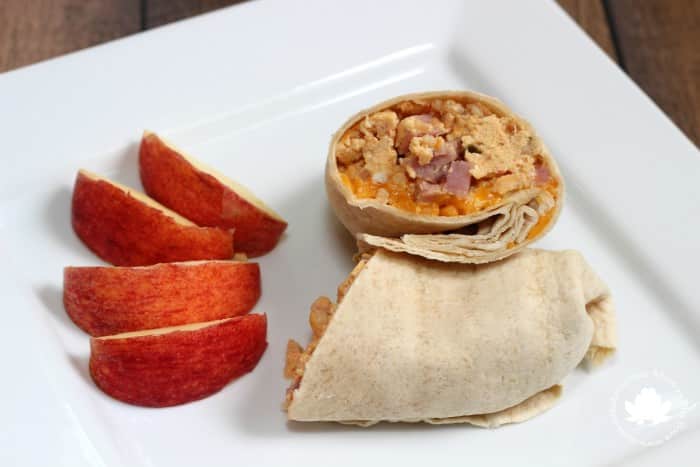 Nordica Cottage Cheese is high in protein and low in fat, a great source of calcium, certified kosher, gluten and nut free and available in 5 different varieties such as Fat Free, 1%, 2%, 4% and Lactose Free. You can also pick it up in On-the-Go contatiners in Plain, 1%, Summer Berry and Peach. 
Visit the Gay Lea Website for other healthy recipes using Nordica Cottage Cheese! 
Disclosure: I am part of the Gay Lea Ambassador Campaign with Mom Central Canada and I receive special perks as part of my affiliation with this group. The opinions on this blog are my own.