There's no mistaking that Summer is full force upon us, are you getting this heat wave where you are? It's hard to complain when so much of the year is cold, but man it's hot out there in Ontario these days!
For so many Canadian families, summer means getting outside to enjoy the sunshine. Whether your family enjoys a long bike ride, canoeing or kayaking, or a hike throughout Canada's beautiful terrain, active families who lead an energetic lifestyle need simple solutions to fuel their pursuits.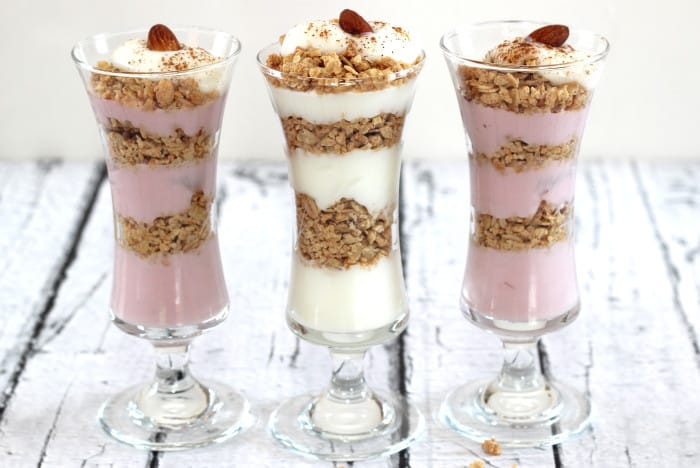 To meet the needs of today's ambitious, active Canadians, Kellogg's has recently launched NEW Vector Granola Honey Almond Flavour – with 20g of protein, 5g of fibre, and 10 vitamins and minerals per serving! PLUS – it's delicious!!!!
My husband and I gobbled this up by the handful when it arrived on our doorstep! It's hard to resist, especially those whole almonds!
To keep the kids fueled up, I made them these fresh and tasty yogurt parfaits. Made by layering their favourite yogurt with Vector Granola, I know they have a healthy snack that will keep them going no matter the activity or adventure we are taking on that morning! To top them off I used a dab of yogurt, a sprinkle of cinnamon and a whole almond from the Vector Granola! So cute!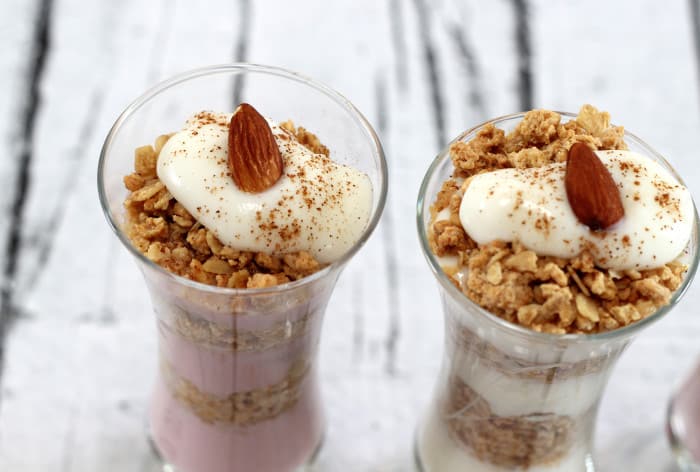 To learn more about Vector products you can check out their website. You can also follow them on Facebook for great tips and more.
Enter below to win a Kellogg's Vector Prize Pack! (Canada only)