Happy Canada Day Canucks!
Canada Day is just around the corner and the boys have been busy painting themselves some fun Canada flags for the occassion! I used to do this craft with the kiddos when I worked in day care all the time, but it was a first time for my boys to have a go at them. They turned out great!!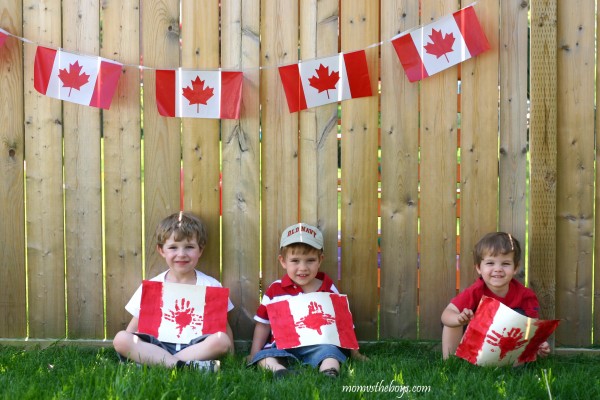 Canada Day Flag Craft
What You Need:
White Construction Paper
Miscellaneous Paper
Sticky tack or tape
Red Paint
Red Sparkles (optional)
The trick to not getting any red paint on the inside of the white flag is to cover that area with another piece of paper. So cut one to size (the paper we had was already a perfect fit) and use a bit of sticky tack (that blue stuff teachers use to stick things to walls) or a small piece of tape and put it in the middle of the white flag paper.
Now let your kiddos paint to their hearts content. We used paint brushes but you could use sponges or finger paint, whatever works for you.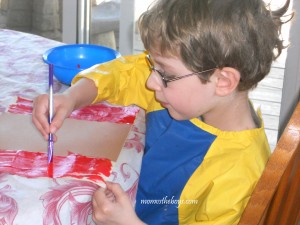 See the brown? it just peels off later
Once the sides are done, pull the coloured paper off of the top to reveal a nice clean white surface for making your leaf.
To make the leaf paint your child's hand red and press it down three times. Once centered, once to the right and once to the left. Overlap the palm each time and use one finger to make a stem.
You can sprinkle red sparkles on now while the paint is wet or in our case we had red sparkle glue and we went over top of the red paint after it was dry. Either way works fine.
Have a Great Canada Day!
Looking for a fun red and white treat for the kids on Canada Day? This Jell-O Swirl Ice Cream is so quick and easy, you'll be amazed!