My family just returned from an amazing vacation in Pennsylvania! Yes, that's right, not Florida, not California, not Mexico or Cuba we choose Pennsylvania and we had a blast creating hundreds of family memories! In fact, there was sooo much to do in the Philadelphia area, we could have stayed a whole extra week!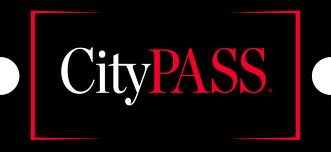 The very best way to discover Philly is by purchasing a CityPASS so you can take in a number of the sites without breaking the bank.
Why Use CityPASS?
You save up to %50 off combined prices

You can skip most ticket lines

One easy purchase gives you a passport to the whole city! so convenient!



When in Philadelphia a CityPASS will get you into these venues-
The Franklin Institute

Adventure Aquarium

Phila Trolley Works Tour & The Big Bus Company

Philadelphia Zoo

National Constitution Center

 

OR

 

The Academy of Natural Sciences

Eastern State Penitentiary

 

OR

 

Please Touch Museum
Here's how we used our CityPASS-
 
The Please Touch Museum was an amazing way to spend a rainy day in Philly! We literally spent 5 hours playing to our hearts content! Our favourites were the River Adventure, Flight Fantasy and Roadside Attraction rooms. Read a full review here.
Since 1976, Please Touch Museum has been the Children's Museum of Philadelphia. Our museum was the first in the nation whose target audience was families with children seven and younger. We have grown into one of the best children's museums in the nation, have become experts in play and have had our programs for underserved families in the region nationally recognized. Our mission to enrich the lives of children by creating learning opportunities through play, enables us to lay the foundation for a lifetime of learning and cultural awareness.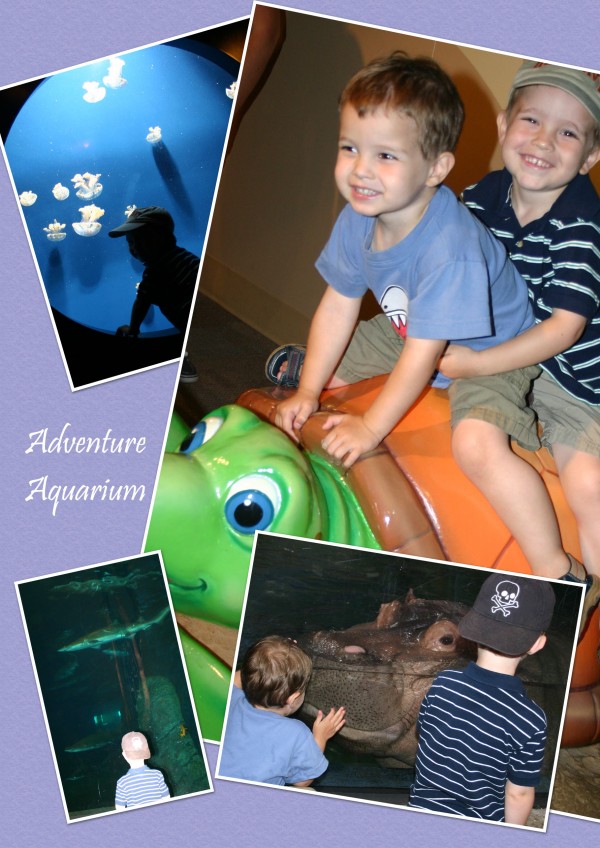 The Adventure Aquarium is now one of my favourite places on the planet, we had such an amazing time here! Just look at my boys a few inches away from a hippos face! When does that EVER happen! We were able to watch the hippos swim, see alllll kinds of sharks – including a hammerhead and we even got to touch starfish, sting rays and sharks! yes sharks! they had a shallow pool of baby sharks and you could pet them as they swam by, it was a really amazing experience! Again we spent a full day here, 5 hours and just had a blast!
Roll up your sleeves and prepare for a thrill at America's Most Touchable Aquarium, Adventure Aquarium on the Camden Waterfront. This top-notch nautical attraction features more than 2 million gallons (7.6 million liters) of water and 8,500 animals, including Button and Genny, the resident hippos. See seals, penguins, sea turtles, hundreds of colorful fish, and one seriously impressive shark collection as you walk through a massive acrylic tunnel. Then, get hands-on with sea stars, anemones, shrimp, jellies and sharks; and be sure to visit the newest exhibit, Stingray Beach Club, to touch and hand-feed stingrays in a tropical setting.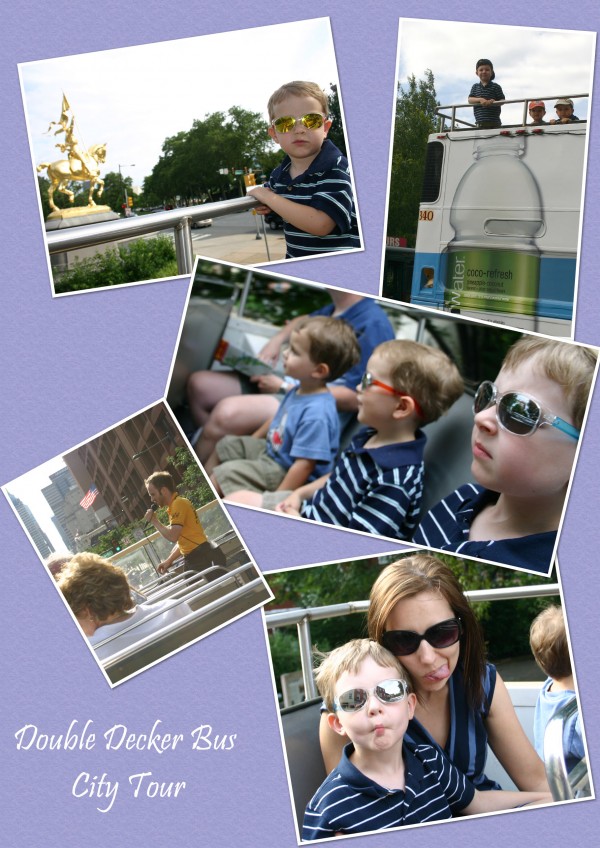 We weren't sure how this would work out, the bus tour was scheduled for an hour and a half and while we knew the boys would love the bus (we were kinda expecting a cute trolley too) we weren't sure if they would get bored quickly. There is the option to get off at stops and get back on the next bus but it was late in the day and there was only one bus after us, if we missed it, we would be stranded in Philly! So we opted to stay on and take a full tour of the city at once. Turns out they loved it and had a really fun time! It was hard to hear sitting at the back but it was a long enough bench for the whole family and it kept our wiggly boys away from other passengers. We were even able to ask the tour guide for the best place to grab a Philly Cheesesteak and he pointed us in the right direction – Sonny's!
Experience the unique history and beauty of Philadelphia from an authentic London-style double-decker bus. These open-top tours of the city offer the most spectacular views and entertaining live commentaries. See Philly at your own pace by hopping on and off at any of over 20 stops, or just sit back and soak in the history and the sunshine.
You can purchase a city pass for the following cities:
Atlanta
Boston
Chigaco
Hollywood
Houston
New York
Philadelphia
San Francisco
Seattle
Southern California
Toronto
Visit CityPASS when you are planning your next holiday and give them a follow on Facebook and Twitter
 I was provided with two citypasses for reviewing purposes. all opinions are my own.