A rainy day in Philly? We weren't about to let that dampen our spirits!
On our recent trip to Pennsylvania we actually had pretty good weather for the whole week, but there as one day that we saw rain from the moment we awoke to when we went to bed again. This called for a day of exploring The Please Touch Museum in Philadelphia!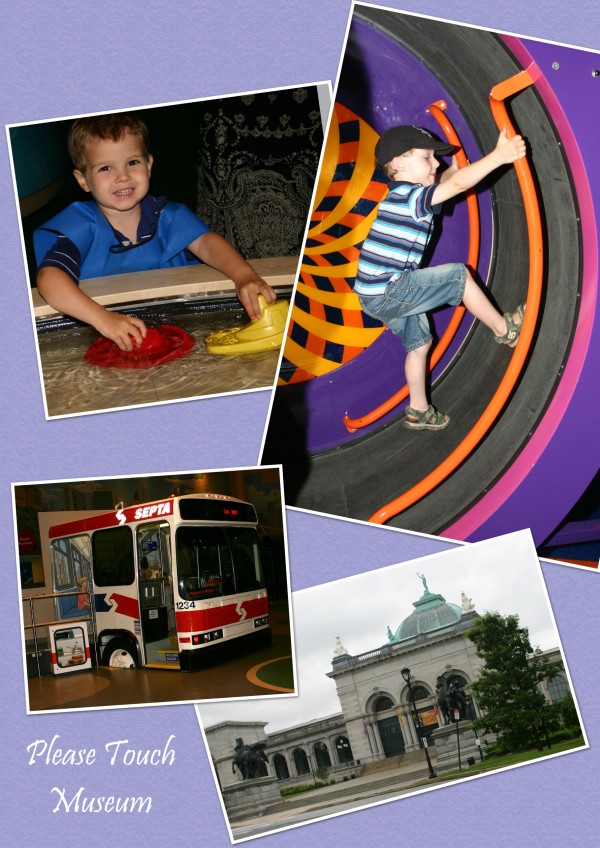 We weren't the only ones who had this idea! lol As it turns out the whole city of Philly turns out to have a day of play at The Please Touch Museum on a rainy day and rightfully so! This place was simply amazing! Located at in the outstanding Memorial Hall, we knew with one look that this was going to be a special place. The building itself, built in 1876, is a work of art and left me awestruck with its incredible architecture.
Since 1976, Please Touch Museum has been the Children's Museum of Philadelphia. Our museum was the first in the nation whose target audience was families with children seven and younger. We have grown into one of the best children's museums in the nation, have become experts in play and have had our programs for underserved families in the region nationally recognized. Our mission to enrich the lives of children by creating learning opportunities through play, enables us to lay the foundation for a lifetime of learning and cultural awareness.
There was fun and learning to be had at every turn in the Please Touch Museum, from building your own race cars to shooting rockets, traveling the mazes of the Alice in Wonderland and our favourite exhibit the River Adventures. If the rain didn't get them wet, this activity certainly did! The boys were able to push their boats along riverbeds and rapids, and travel the locks with their rubber duckies! We spent a good amount of time here, the boys were having so much fun!
This is literally a place where you can stay all day and play to your hearts content, we visited for a full 5 hours! Every activity was geared for the age group of our boys and they were excited to see and touch everything they had to offer! We ate a pizza lunch at the Please Taste Cafe and then went back to some of our favourite exhibits for a little extra fun.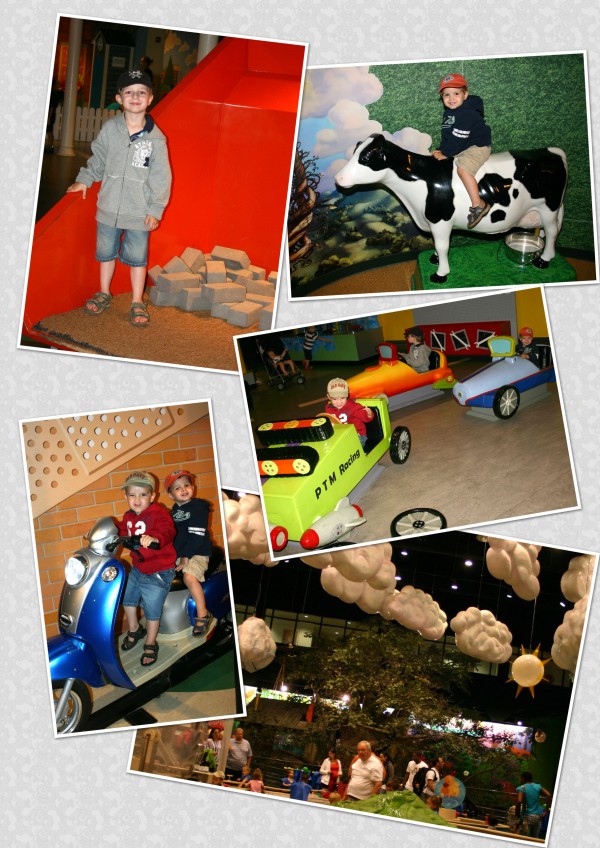 Admission price is $16 per person, if you live in the Philadelphia area I recommend buying a season pass. There is lots of paid parking on site and many opt to park on the street out front.
The Please Touch Museum is part of the CityPASS attractions, this is a great way to tour everything Philadelphia has to offer at an affordable rate.
Visit The Please Touch Museum website for more information and Connect with them on Facebook and Twitter!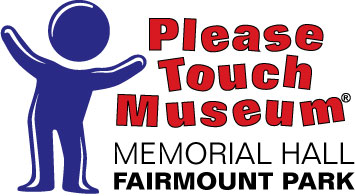 diclosure: I was provided passes to the musuem in exchange for my honest review. all opinions are my own.