If there are two things my son loves it's Lego and tv so when Nickelodeon informed that as part of the Nickelodeon Mom program they were sending us a SpongeBob Bikini Bottom Undersea Party Lego building set to review, I knew I had just made mom-of-the-year status!!  I kept my little secret until the package arrived and let Big Brother carry it from the van to the house, he knew from the sound of the box that there was Lego inside and couldn't wait to get his hands on it! He was completely surprised to see SpongeBob, Squidward, Patrick and the crew all together in their own undersea party set complete with a DJ set up, playground and tiki bar!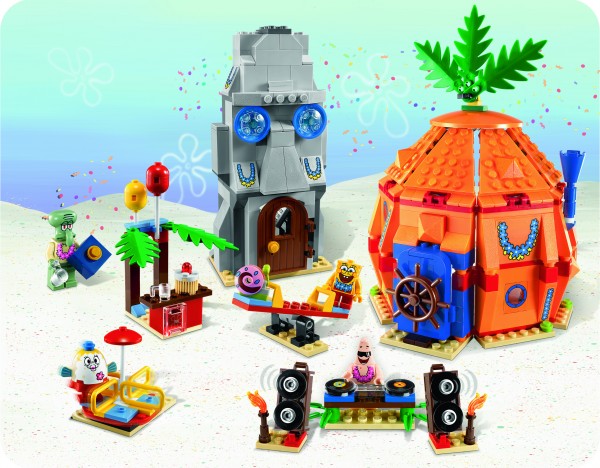 Lego is a great way to get boys concentrated on a task and using those fine motor skills, my son has just turned 6 and he was able to build this set on his own. He loves following the instructions and working his way through the booklets. Once built he will spend hours using his imagination while playing with his new creation and this SpongeBob set is full of interactive pieces like a turning merry-go-round, teeter totter and ejecting bed! It's also full of small details like fire torches, plants and our favourite – the popsicle!
The SpongeBob Bikini Bottom Undersea Party LEGO set contains 471 pieces and is recommended for children between the ages of 6 and 11. You can find it at Toys R Us stores across Canada for around $65. This is a great activity to keep your kiddos entertained this summer!
Giveaway
Enter below to win your own SpongeBob Bikini Bottom Undersea Party LEGO set!
Canada only