With the kids heading back to school this month, Little Tikes has a way to raise their spirits on homework with a fun little animal flashlight to light their work surface! My boys have a slight addiction to flashlights, they really do, just ask Daddy who can never find his! So when I saw these adorable little animals with light up tummies, I knew my boys would love them, this is right up their alley!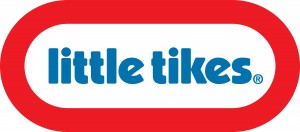 The Little Tikes Action Animal Flashlights are available in three different animal designs, a Frog, Monkey and Elephant. To up the fun and functionality they all have bendable limbs, so you can wrap their arms and legs around just about anything and create instant light for your homework desk, reading spot, or even to light your blanket fort, which is where I know I will be finding our creatures glowing! 
One of the best features of the flashlights is the automatic shut off, my boys are horrible for not turning their toys and games off and we quickly run through batteries. They also love to take light up toys into their bedrooms at night but then often fall asleep with them still aglow, so as a parent I really love that Little Tikes has your back with the automatic shut off.
 

 The Little Tikes Action Animal Flashlights retail for approximately $12.99 and will be a perfect addition to safe trick or treating this Halloween! They can easily bend around strollers and wagons to keep your crew visible!
Giveaway
One lucky reader will win the blue elephant Action Animal Flashlight! Enter Below!
Canada Only