I love a good challenge, and recently I was given a good one! 
The Pine Sol Challenge!
My mission, should I choose to accept it, was to clean my whole house using only (yes only!) Pine sol! 
Why not make cleaning a little more fun with a challenge? So I accepted that mission and began my Pine Sol challenge!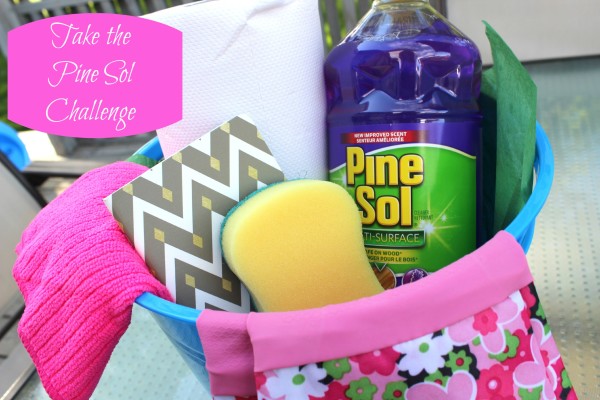 Pine Sol in the Bathroom:
I cleaned both inside and outside of the toilet bowls with Pine Sol, I've never used Pine Sol on toilets before and found it to do a really good job. I also used Pine Sol on the sinks and counter tops and found it to work perfectly there too. Right away I wished that the challenge bucket came with a spray bottle to use, I prefer to spray my cleaner and then wipe surfaces down rather than fill a bucket.
Pine Sol in the Kitchen:
I used Pine Sol on the kitchen table, counter tops and sink. I actually found I preferred cleaning the sink with this cleaner over my regular powder cleaner that I use. The powder tends to leave behind a visible residue on the stainless steel that I have to go over again with a glass cleaner to remove. I'll be using Pine Sol from now on, it cleans well and nothing left behind.
Pine Sol on the Floors:
We have laminate flooring throughout the house and I mixed the Pine Sol solution with water to use with my Rubbermaid Reveal Mop. The floors came out looking clean and streak free.
The Challenge winner was definitely Pine Sol! I was surprised by all the different surfaces and places I could use it and even decided to swap out a regular cleaning for this one!
Ready to take the Pine Sol Challenge yourself??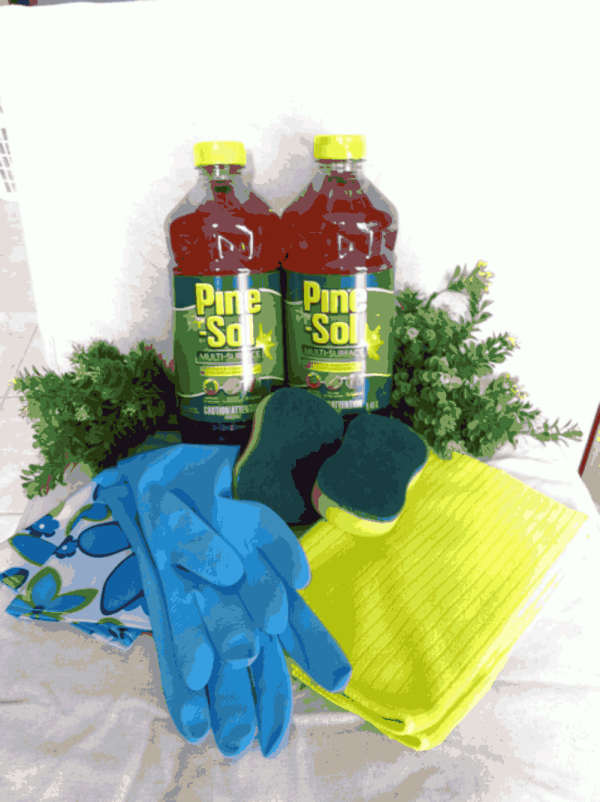 Enter below to win a Pine Sol Prize Pack featuring:
1 multi purpose cleaning cloth
This Giveaway is now over