The Summer before I became pregant with my oldest, my husband and I took a two week road trip to the East Coast of Canada! It would become our last child free vacation! We traveled straight through Quebec and spent a few nights in each of New Brunswick, PEI and Nova Soctia before circling back home! We had a great time touring around the country side, walking on beaches and taking in a number of lighthouses! While in Prince Edward Island, we stumbled upon these unique but amazing glass bottle buildings all situated together on the same property!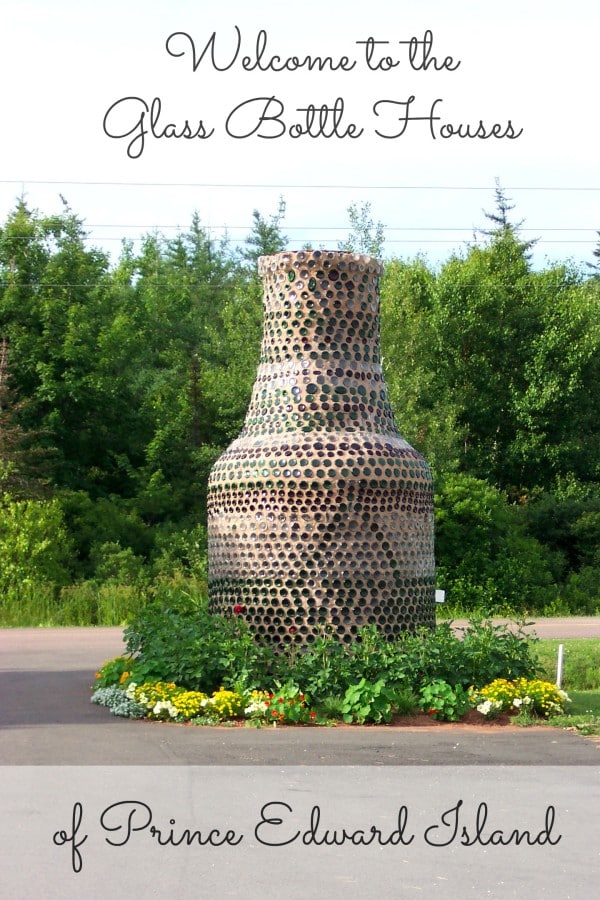 The buildings were cleverly and tediously put together by Édouard T. Arsenault, starting in 1980 with the 6 gable house. Over the next four years Edourd, who was 66 years old when he began,  created three fantasy-like buildings using 25, 000 glass bottles of various shapes, colours and sizes!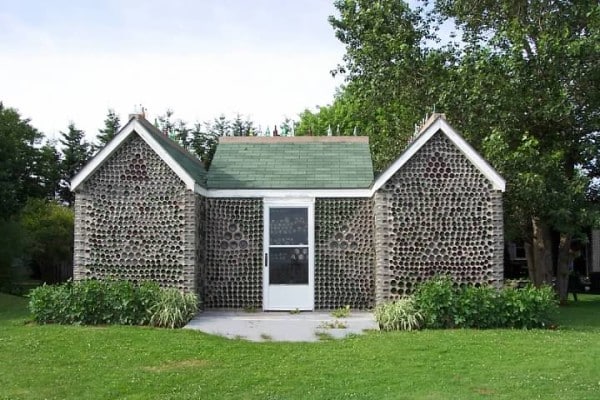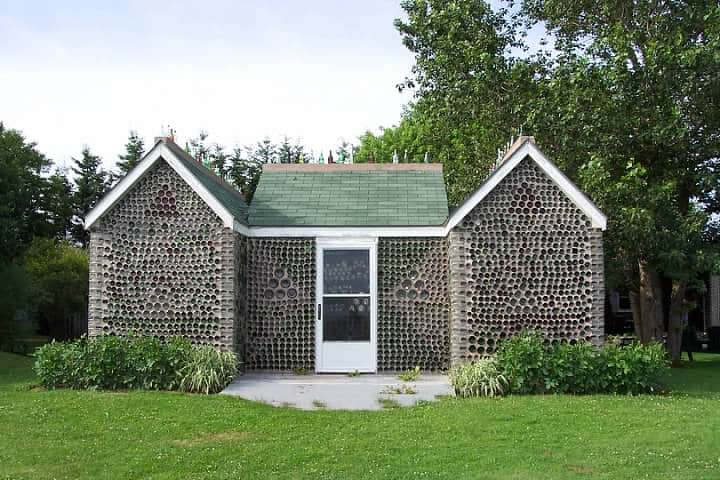 The six gabled house
This is where it all began! Édouard got his inspiration from a post card his daughter had sent him of a bottle house in British Columbia, this set off a storm of creativity and Édouard began collecting bottles from around the community. This house uses approximately 12,000 bottles and  measures 20 feet x 14 feet with three main sections. Its six gables and the patterns produced by the careful choosing of colors and sizes of bottles truly makes this a unique building. Mr. Arsenault would cement between 300 and 400 bottles per row, using a total of approximately 85 bags of cement over a six month period.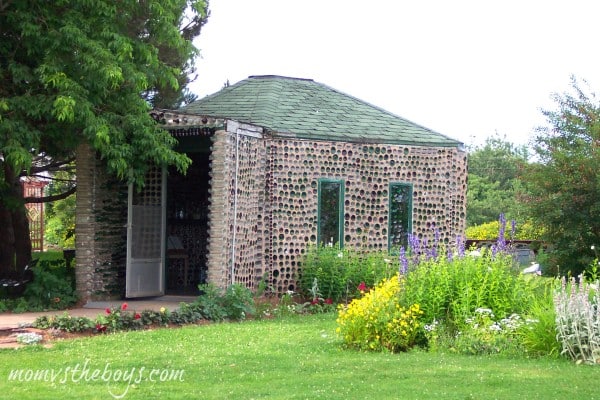 The tavern    
The hexagon shaped tavern came next in 1982 and uses 8000 bottles. This building was re-built in 1993, due to severe winter conditions that had brought its toll on this house, the roof and the central cylinder were maintained.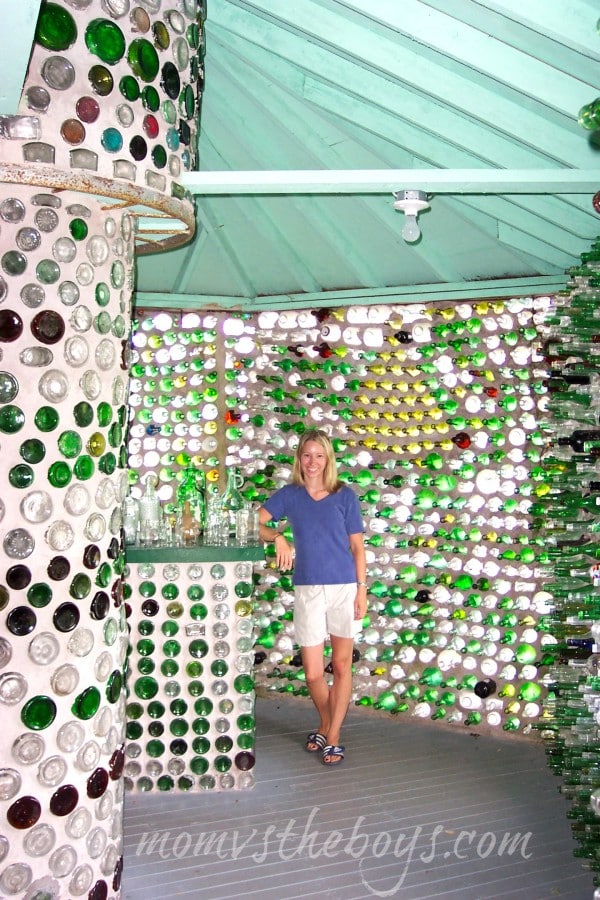 Being inside the bottle housed is really quite magical! The light just pours into the buildings, and the coloured art work comes to life!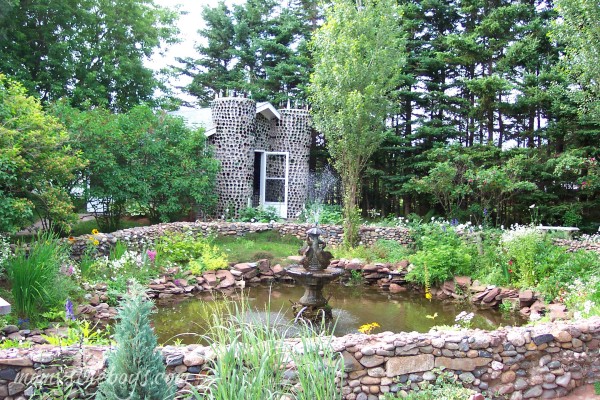 The chapel    
The third building is my favourite and a true work of art! Sadly, Édouard T. Arsenault passed away before completely finishing this project at age 70. It's still amazing though and such a quaint little space complete with pews and an alter. 
As you can see above, Édouard was also a  keen gardener; he had planted all the trees on the property, designed the flower beds and the stonework was hand picked and placed by him as well, all in his retirement.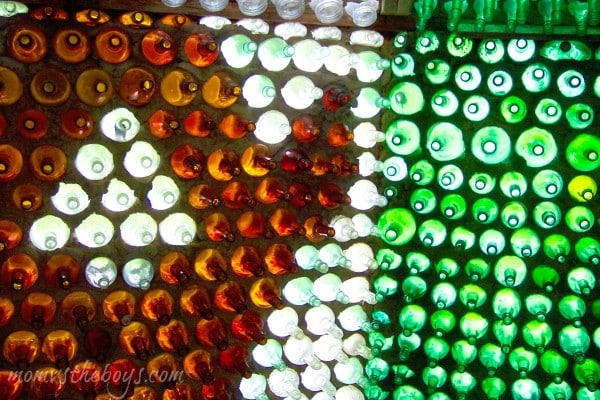 For more information including, directions, admission rates and hours of operatin, visit the Bottle House of PEI website
www.bottlehouses.com
The Glass Bottle Houses were named in Ripley's Believe It or Not  1000 Places to See Before You Die, so glad we made the stop!