Searching through the pantry this summer, I came across a box of cake mix that was about to expire. There's no way we could let happen so the boys and I set out to make some cupcakes and came up with this super fun way of decorating them! Behold, the Alien Cupcake Invasion!
Alien Cupcakes are quick and easy, but most importantly a ton of fun! This might be the first time my boys had more fun making a treat than eating it! I was surprised and excited to see just how 'into' the activity the boys got, from the youngest to the oldest, they all had a blast! (and I did too!)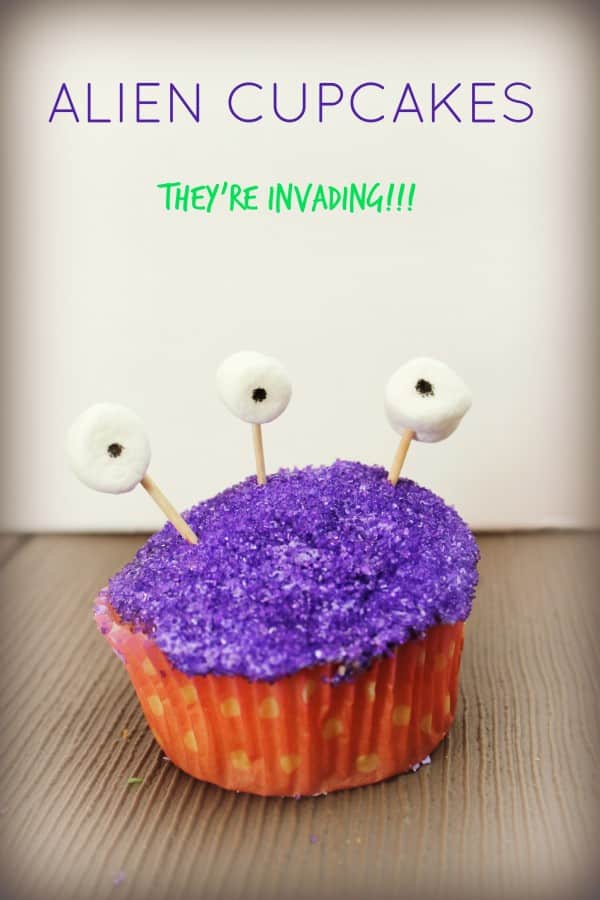 Make your own Alien Army
You'll Need
Box cake mix
Buttercream Icing (your choice of colours, I let my boys each pick one)
Coloured sugar in the same colours as your icing
Marshmallows and candies for decorations 
Toothpicks
FoodWriter (edible food colouring marker, you can find these at Micheals, Bulk Barn etc)
Get to Work!
Bake cupcakes according to the package and let cool.
Spread coloured icing smoothly onto the top of each cupcake.
Shake the coloured sugar out into a bowl, one for each colour you are using, and dip the cupcake into the sugar to cover the surface.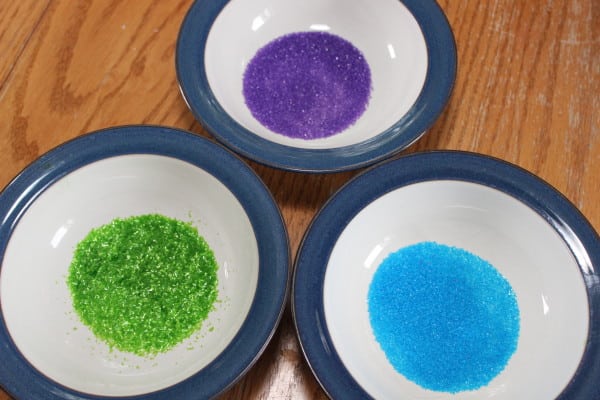 Get Creative!!
Our first cupcakes started out simple with 2-3 eyes and tic tac mouth, but the boys quickly got crazier and crazier with their creations! They loved building with the marshmallows and toothpicks to create all kinds of features their imaginations came up with and my middle guy's aliens always had at least 6 eyes (marshmallow fan much??)
For the eyes, we used a black foodwriter to make a pupils on a mini marshmallow.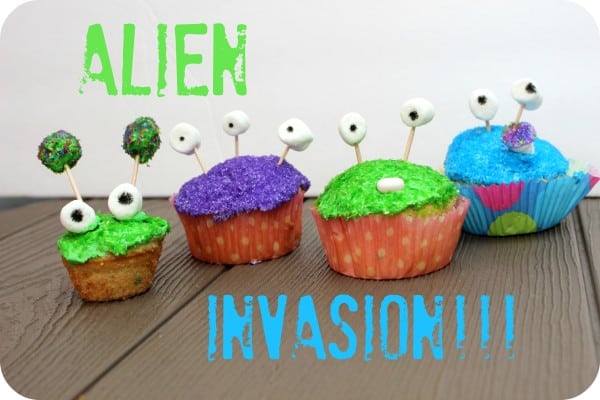 The boys were delighted with their Alien creatures and proud to show them off! 
Because you can never have too many eyes….or pupils for that matter!
For other fun Cupcake ideas, check out my recipe page!