In my last post, I encouraged you to get to know Niagara Falls from above, below and behind. And you should, you really, really should take a day and do all of that, but what else is there to do besides getting drenched by a waterfall? Turns out lots! More than you will ever get to do in one visit, but I do have a few suggestions for you based on our end of Summer visit. So check out those waterfalls, ride the boat, pose for some selfies and then step.away.from.the.waterfall – There's more to see!
This was our first trip up Skylon Tower and we are now big fans! Perched 775 feet above Niagara Falls you have the best view of all three waterfalls and the surrounding area. It's a lot of fun to pick out landmarks and attractions from the 360 degree observation deck. You'll even be able to spot the Toronto and Buffalo skylines! It's really windy and cold on the outside deck but you have the option of just viewing from inside as well. We took the quick ride in the 'yellow bug' elevator to the top (less than a minute!) in the morning, so we had a clear gorgeous view, but I bet it would equally amazing at night with all the city lights, illuminated Falls and fireworks! 
The world famous Revolving Dining Room is open year round for lunch and dinner.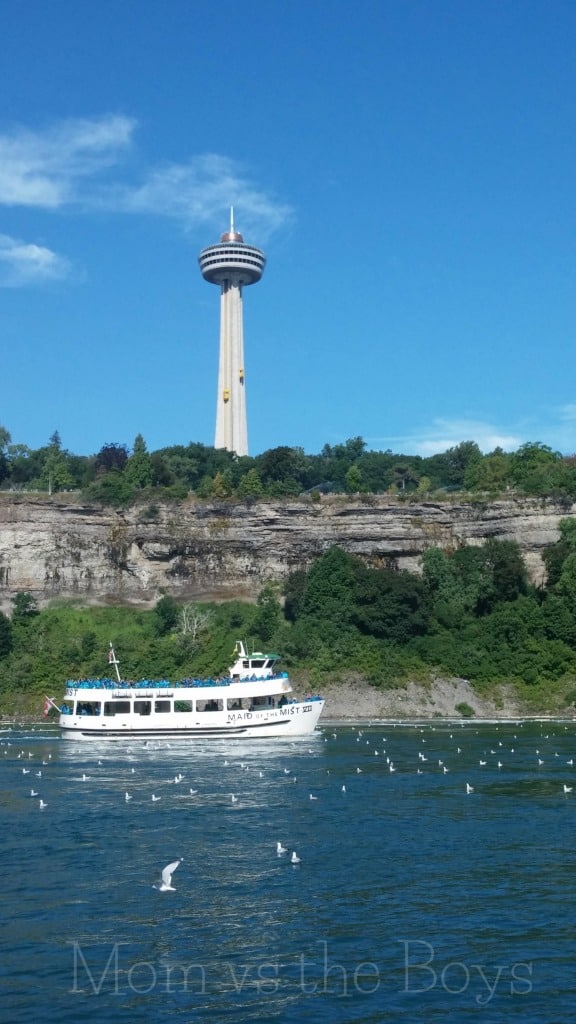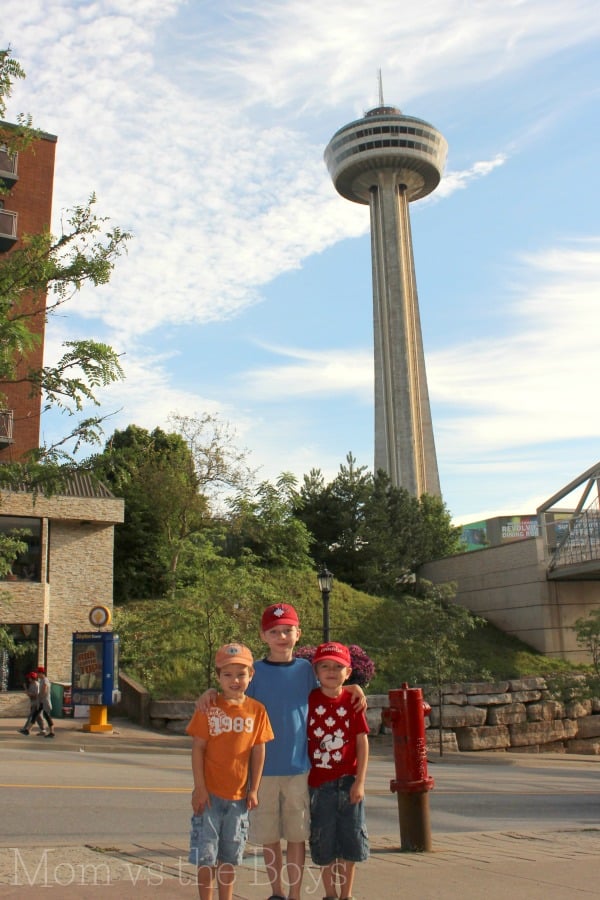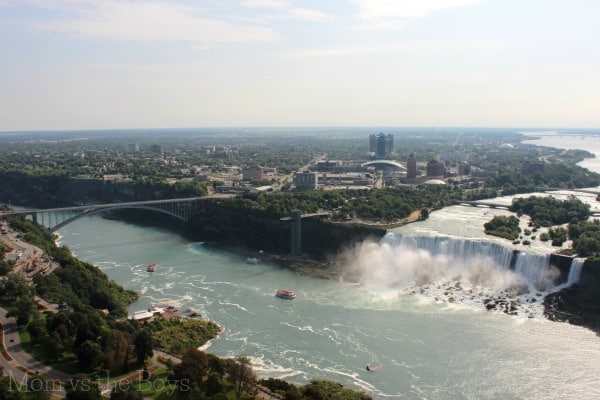 The Battle of the Titans dinosaur exhibit is the newest addition to the Skylon Tower lineup of attractions and was a dino-sized hit with my crew of boys! The exhibit showcases some of the largest and unique dinosaurs that ever walked the earth!
The exhibit is interactive and includes fossils, videos, living dioramas, displays, and audio. Visitors will be able to see life-size robotic dinosaurs walking, eating, roaring, and fighting as if you were there millions of years ago. These recreations will give you a good understanding on how dinosaurs lived, died, and shaped the Earth as we know it today.
Children will have fun digging for fossils in a dinosaur pit and creating unique art pieces at crayon rubbing tables. The educational activities teach children so much about the dinosaur era in a fun way but you don't have to be a child,  people of all ages will love it!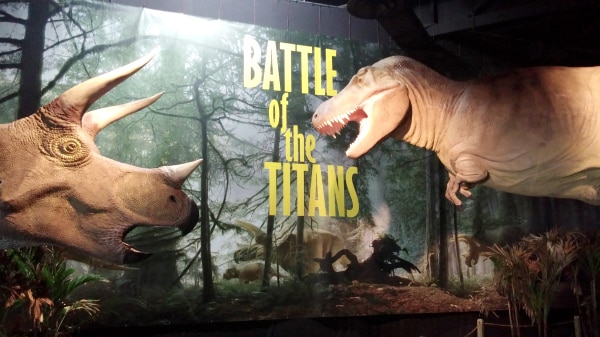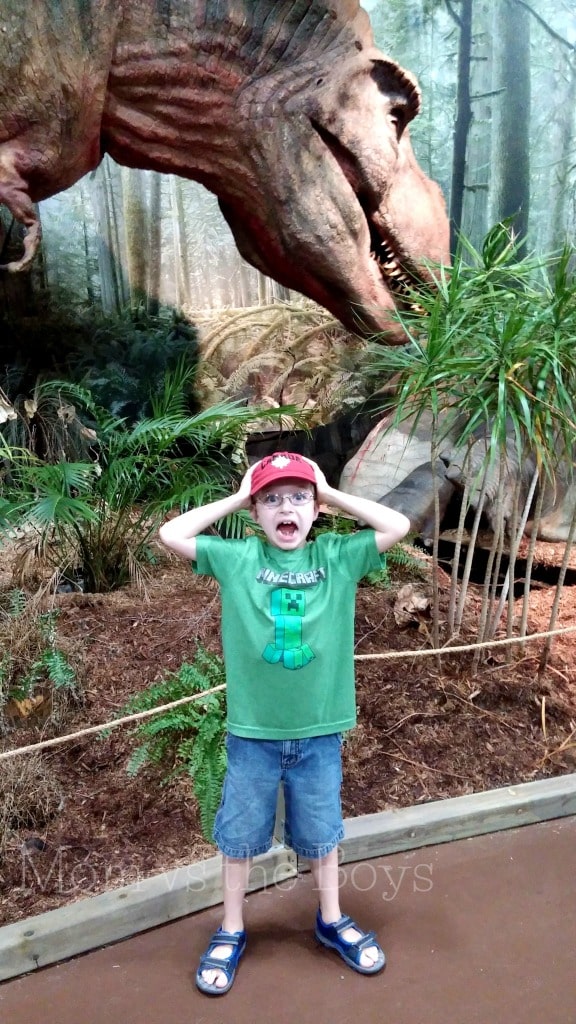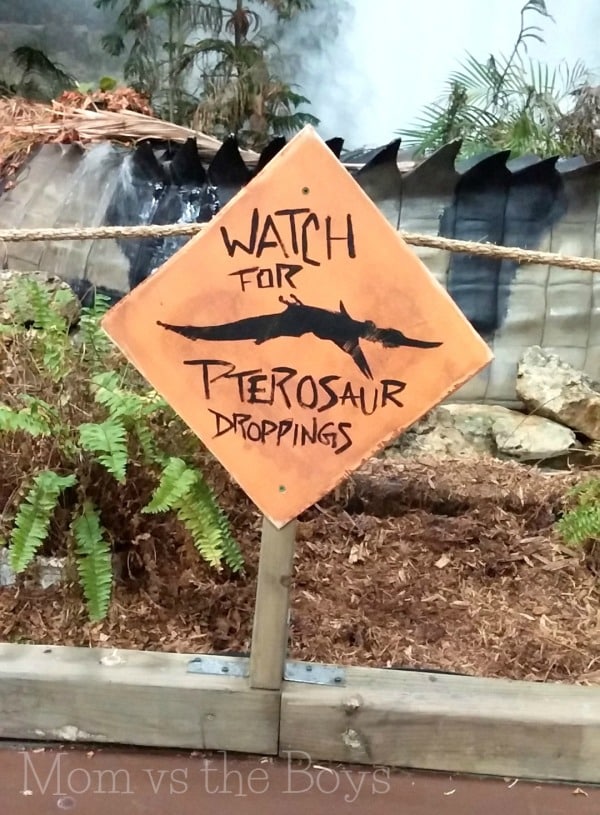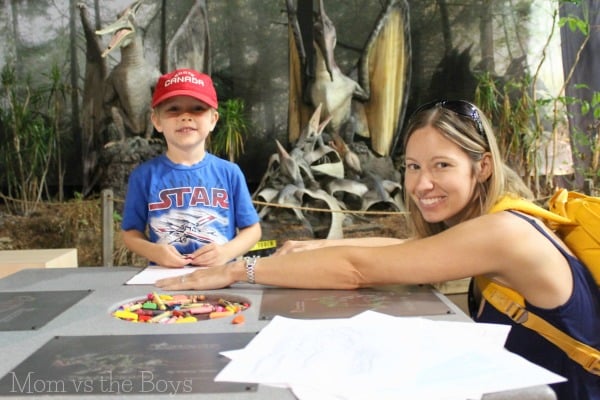 Ripley's Believe it or Not! Museum
Clifton Hill looks like a mini Las Vegas, it's super exciting to wander around day or night! All of the buildings are so creative and fun, but the best one has to be the Ripley's Believe It or Not! Museum! The Empire State Building is tossed on it's side with King Kong aptly perched on top! The museum inspired by the adventures of Robert Ripley, who traveled the world in search of unusual stories, unique people and bizarre souvenirs. Shrunken heads, a cyclops pig and a portrait of ET made entirely of licorice are some unusual finds. The gruesome weapons were beyond interesting and the spinning room was crazy!
This is probably better for adults and older kids that can read well, because most of the displays require a read up about what you are viewing. You can make a wax version of your hand in the gift shop, that looks pretty cool!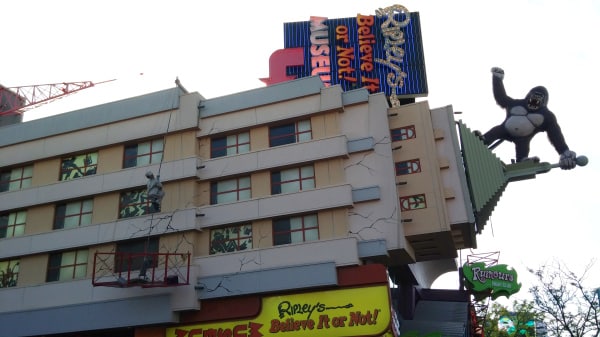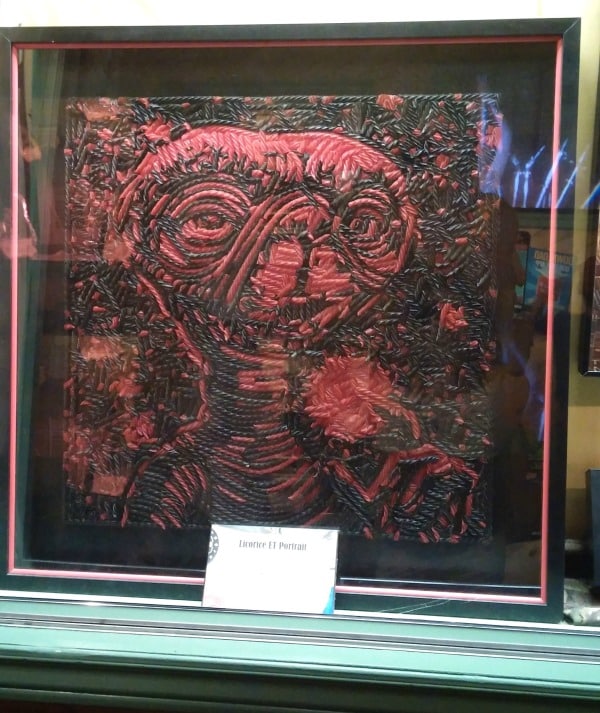 If you are love 3D movies you'll probably like this 4D movie too. It has all the standard wind, rain and snow effects paired with a real moving seat that makes you feel like your part of the action. For the one price you can two short movies, playing right now is Winter Wipeout and Rat Race. You must be 43″ inches or taller to enter, so sadly, my 5 year old didn't quite make the cut. If you are prone to motion sickness, you might also want to sit this one out. The movement is overexagerated and can get rockier than it needs to. The movies were really cute though and my boys loved them.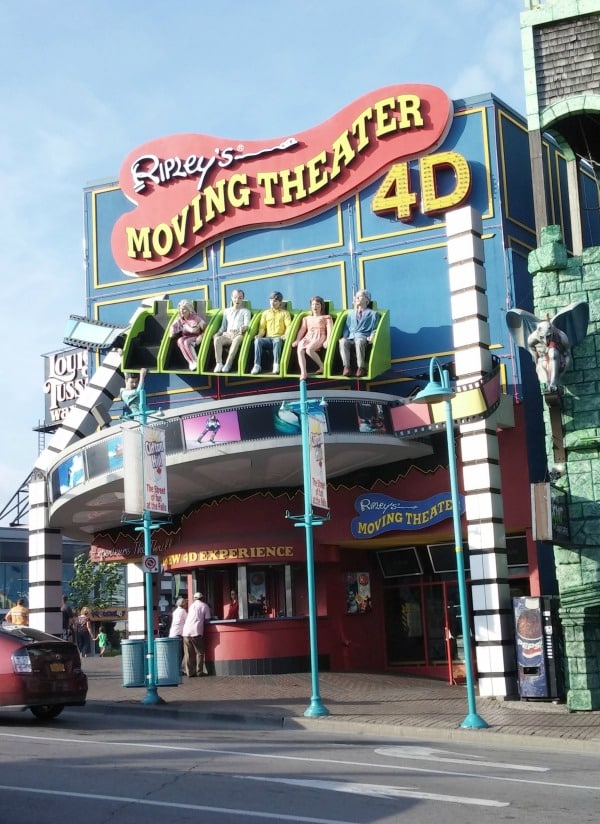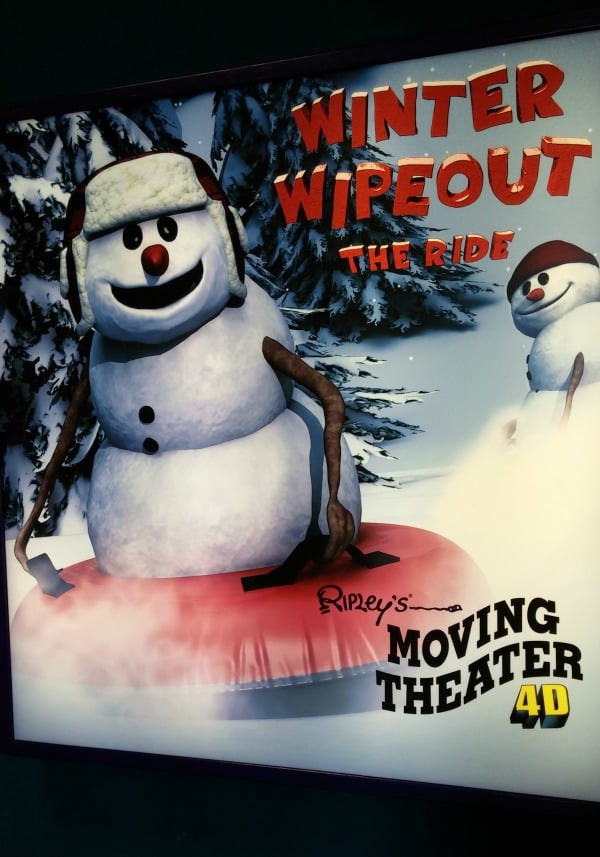 My husband and I had a blast wandering through the wax museum! So many old and new favourite stars! From funny men like Will Smith and Ben Stiller, to stunning ladies like Halle Berry and Nicole Kidman to all the awesome muscians of every genre, it was all here! There are over 100 true to life wax figures in 16 spectacularly themed galleries. The boys loved the Jackson 5 set and the Harry Potter stars, but they weren't familiar with most of the figures like us adults were. I couldn't resist posing for pictures with hunky Taylor Lautner and sat next to Oprah for a little inspirational chat!  
Take advantage on some savings by purchasing a combo pass on two or three of the attractions (Louis Tussaud's Waxworks, Ripley's 4D Moving Theatre, Ripley's Believe it or Not! Museum)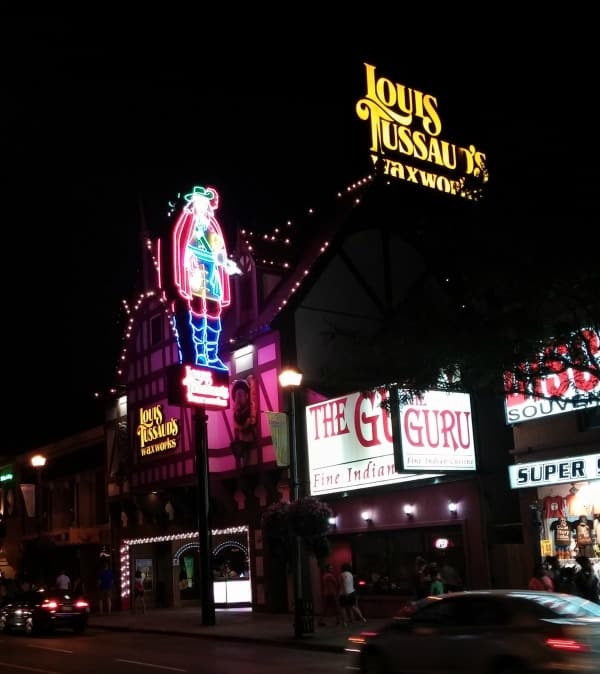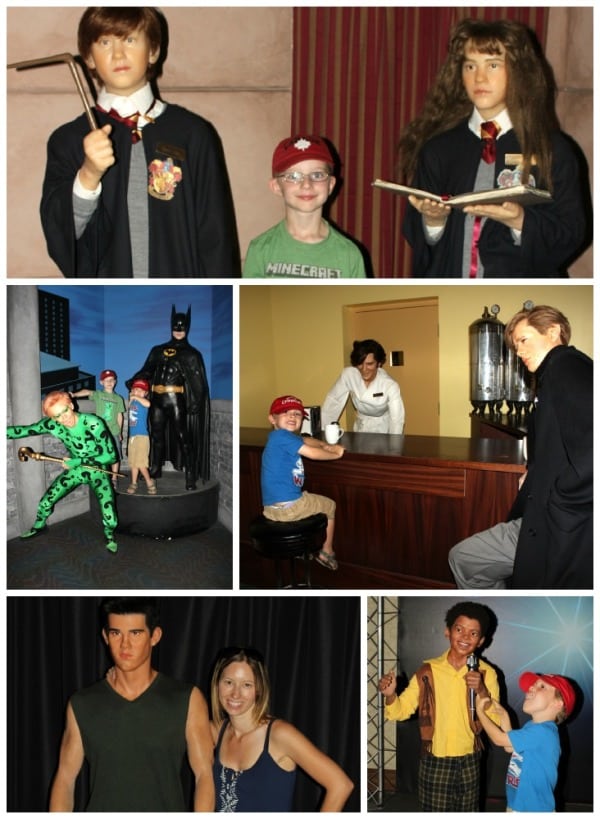 Heading away from the hustle and bustle of Clifton Hill, you'll still find fun activities to do. Our family stopped in to Marineland for a special encounter with some amazing Arctic Buluga Whales. Marineland is one of only a few marine parks in the world that offers guests an opportunity to closely interact with these wonderful marine mammals, so if you've ever wanted to get up close and personal with a whale, this is a great place to do it! Beluga whale feeding and touching sessions are held regularly throughout the day and tickets for this activity can be purchased at the kiosk located at Arctic Cove. Each member of our family had a turn to touch and feed one of the whales, I was worried that the boys might be intimidated by these large creatures (or their food source!) but they handled themselves like pros. The boys tossed about 5 fish right into the Beluga's mouth and gave them a pat on the head each time! It was pretty special to get that close to a whale! Underneath in the viewing area, the boys were mesmerized watching the whales swim (and poop!). They were especially excited to see the baby beluga's!. 
The family enjoyed the show at King Waldorf's Stadium, the dolphins are always a hit and the sea lions are so funny. There is plenty of seating, but it's available on a first come first served basis, so arrive early to pick your spot. Show is included in admission price, as well as the kids rides, which the boys loved! Hit the rides early in the day to avoid long line ups.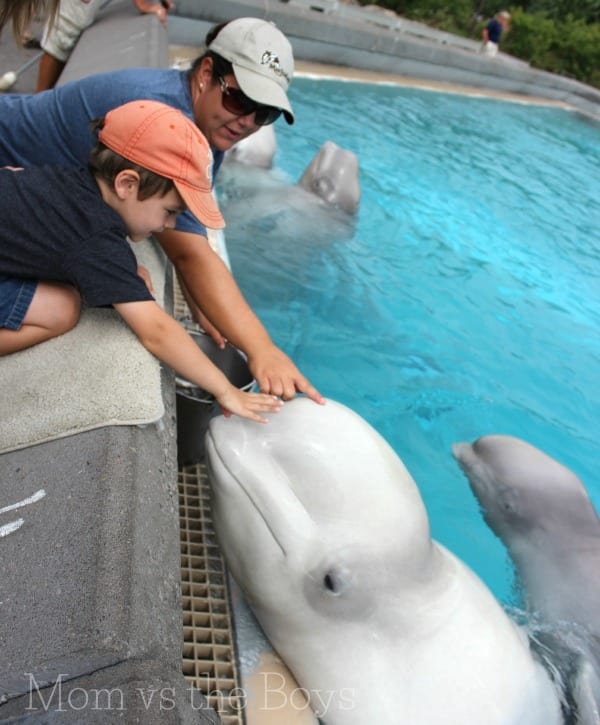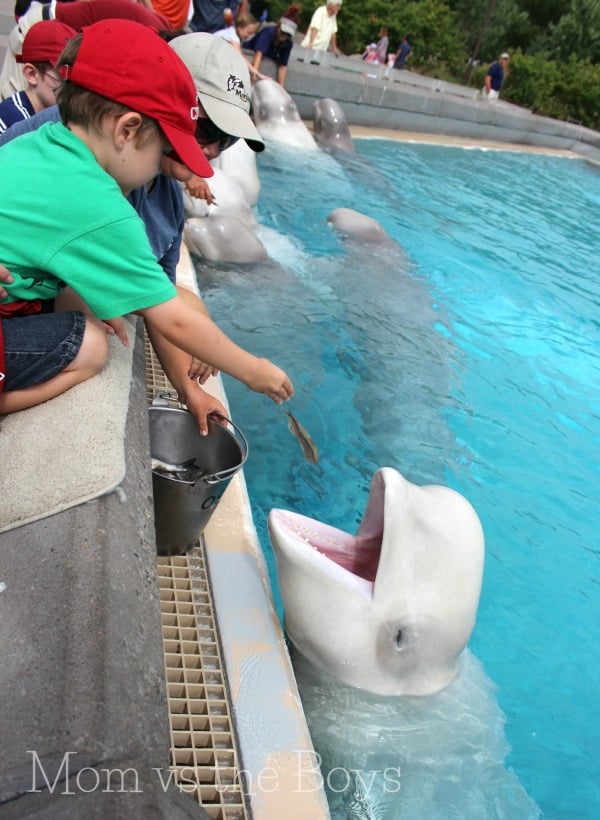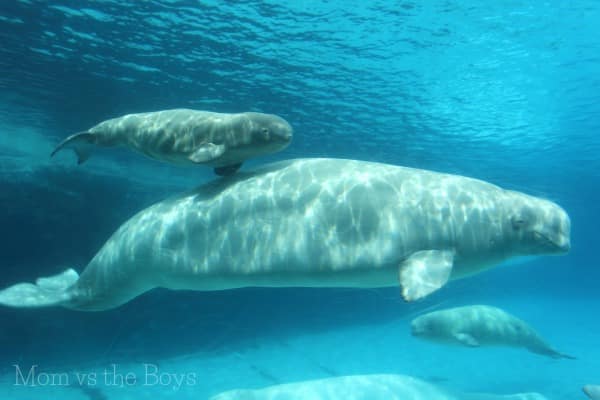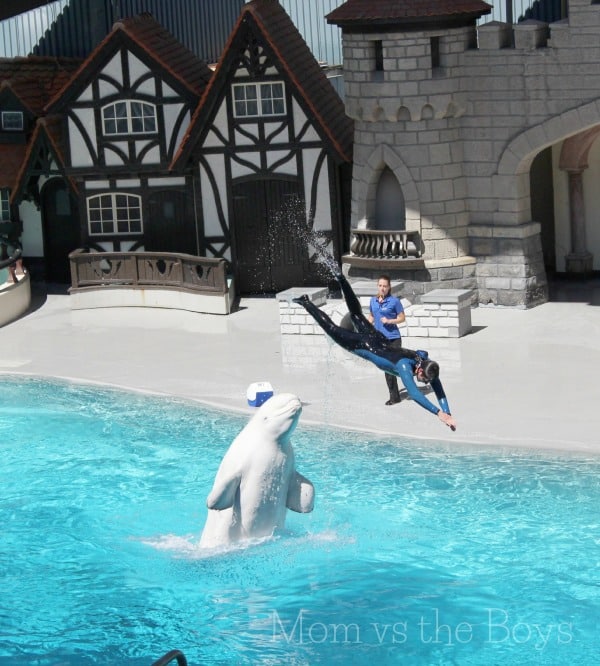 Have you ever been to Niagara Falls? Planning a trip soon? These are a just a few of the fun attractions you'll find in store for you! 
Thanks to Niagara Tourism for providing complimentary passes for the attractions. All opinions expressed are honest and my own, based on our personal experience.