Got boys and love to sew? You'll love this list of free sewing patterns for boys all in one place!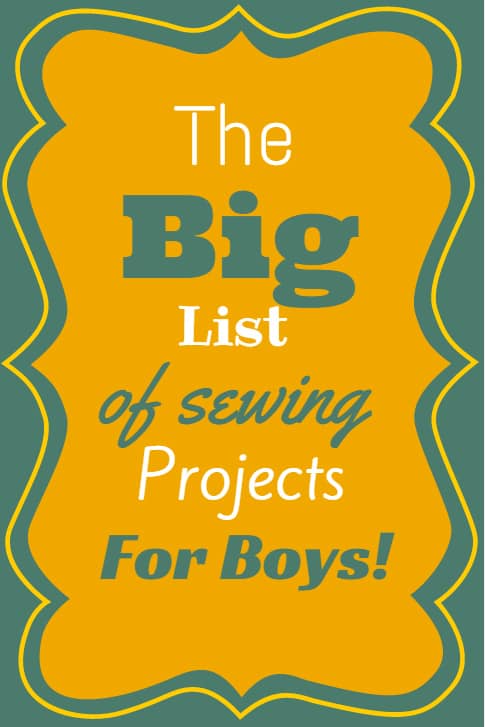 Because you all loved my Master List of Free Knitting Patterns for Boys, I decided to round up a new list of Free Sewing Patterns for Boys. Just in time for Halloween, there are some great costume ideas here, but also clothes, toys and some other unique items such as tooth pillows and hooded towels that your boys are going to love!
Free Sewing Patterns for Boys

Kings Costume with Felt Crown
Quidditch Robes (Harry Potter)
Kristoff Costume (Frozen)

Dog Made from Sock

Underwear Briefs
Underwear Boxers
Romper Made from a Mans Shirt
Pajamas Made from a mens xxl shirt
Board Shorts Part 1 and Part 2

Robot Zipper Mouth Pencil Case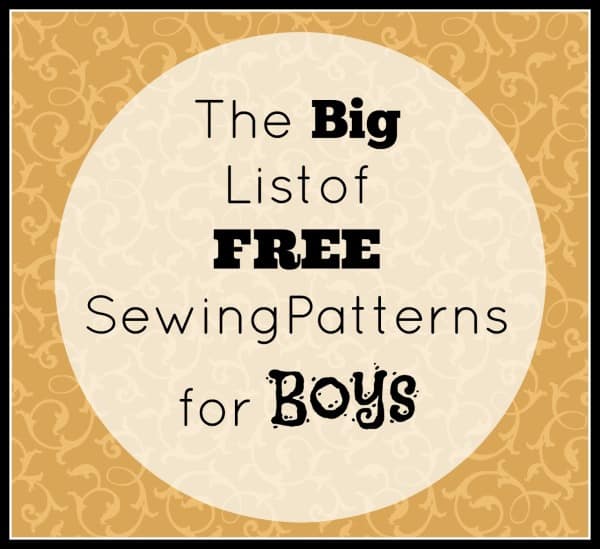 Whether your a parent or grandparent this list of sewing patterns for boys is a great resource to refer back to again and again. Give it a pin on pinterest for safe keeping!
If you have any of your own free sewing patterns for boys you would like me to add, shoot me an email at momvstheboys at gmail dot com
Be sure to also check out our other knitting pattern and crochet pattern lists: