Free listing of where to find crochet patterns for boys, a great resource for parents and grandparents who love to crochet!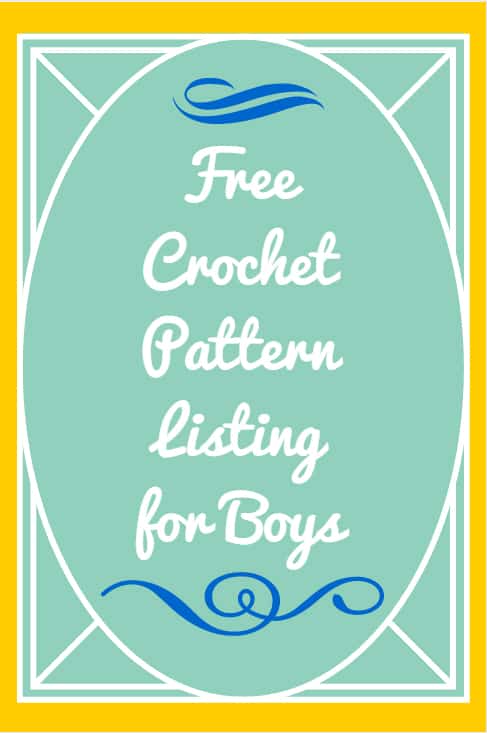 Looking for crochet patterns for the little boys in your life? I've rounded up some great ideas for you from winter hats, to dress up costumes, to sure to be favourite stuffies and toys! Check them out!
Free Crochet Patterns for Boys

BB-8 Beanie (Star Wars)

Safari Play Set (see costume pieces in Halloween group)
Pokeball (pokemon)
Harry Potter Doll Look for other Harry Potter characters here like Ron, Hermione, Dobby and Draco

Taxi Throw (could easily be race cars)

Creepy Eyes Trick or Treat Bag
Teenage Mutant Ninja Turtle Mask
BB-8 Hood Hat (Star Wars)

Olaf (snowman from Frozen)
Elf on the Shelf Hat and Scarf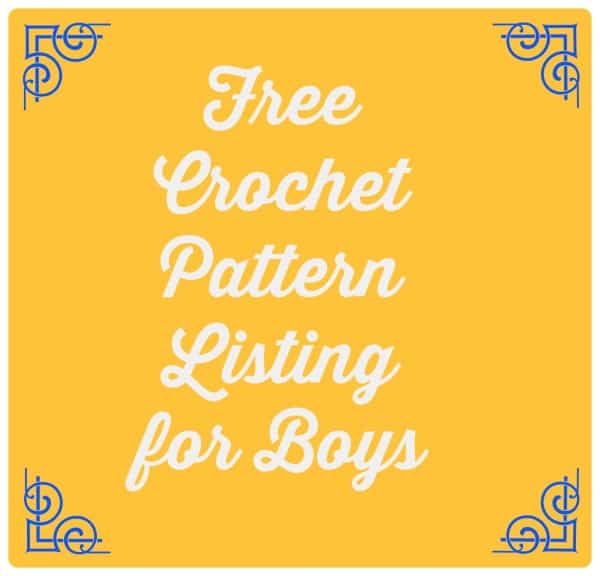 Whether your a parent or grandparent this list of free crochet patterns for boys is a great resource to refer back to again and again. Give it a pin on pinterest for safe keeping!
If you have any free crochet patterns suitable for boys you would like me to add, shoot me an email at momvstheboys at gmail dot com
Be sure to check out these other great resources for free knitting patterns and free sewing patterns for boys as well!