Halloween is such a fabulously fun time of year! The holiday lends itself to the best crafts and has hands down the most fun treats! Whether you want to go full on creepy or a little bit cute, you are never at a loss for festive activites around All Hallows' Eve! This year, Nestlé is getting into the spooky spirit with its limited-edition Scary bars, which are perfect for your neighbourhood trick-or-treaters. The Scary bar multipack box and treat-size single flavour packs feature ghoulishly dressed up bars that are guaranteed to get you into the Halloween spirit.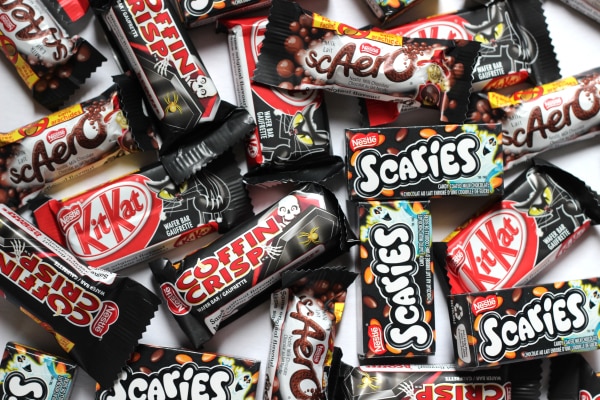 The bars are dressed up for the special occasion and have been given fitting names for the holiday – COFFIN CRISP, ScAERO, SCARIES and KIT KAT!
Eat them on their own or get creative and create some super scary Halloween treats!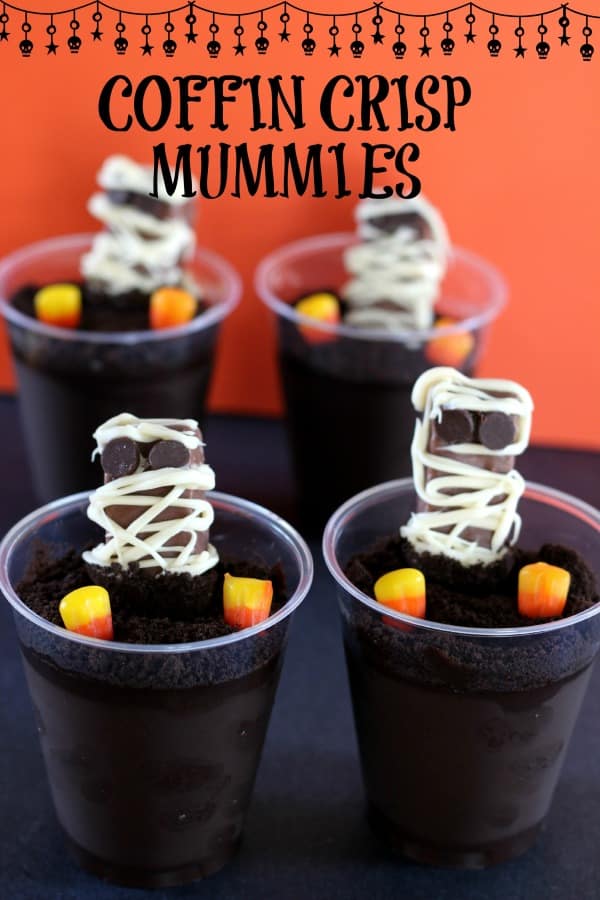 COFFIN CRISP Mummies in a Graveyard Treat!
Ingredients
Chocolate pudding
Cookie crumbs
Clear plastic cups
Nestle COFFEE CRISP snack sized bars
White chocolate chips, melted
2 chocolate chips per mummy (mini size works best, I only had regular)
Small candies  (optional)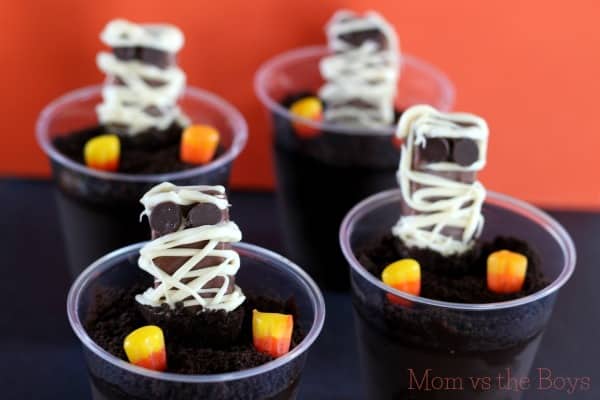 Unwrap COFFIN CRISP bars and place on wire rack with a layer of wax paper or parchment underneath to catch the drips
Spoon melted white chocolate into a ziploc bag and trim a very small bit off of the corner
Pipe 2 white chocolate dots onto bars and place one dark chocolate chip in each for eyes
Pipe white chocolate all over the bar, back and forth, to look like mummy wraps
Spoon chocolate pudding into cups
Sprinkle with cookie crumbs to look like dirt
Push one mummy into each cup near the back to support the bar
Add any other candy decorations for tombstones, or candy pumpkins etc.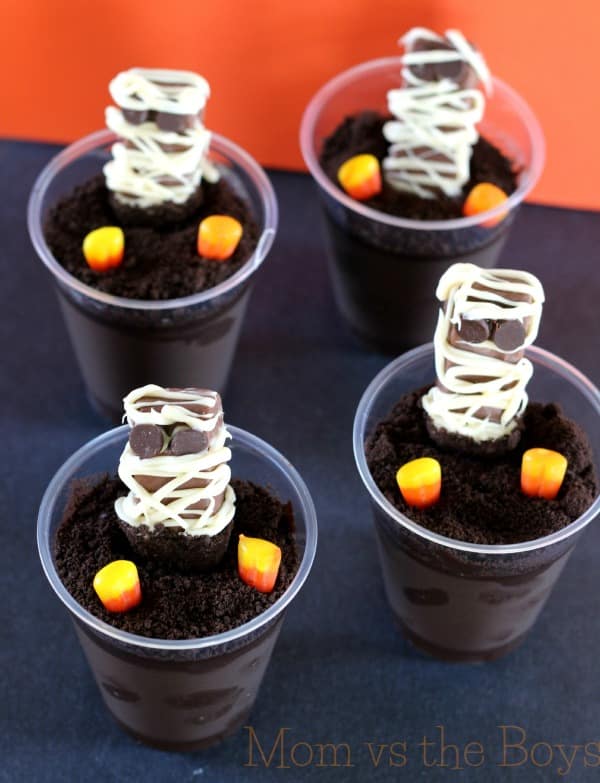 That's one chocolatey treat right there! 
The Scary Bars are available now for the Halloween season in both snack size and full size