I love making DIY gifts for the holidays, it's such a fun and inexpensive way to show someone you care. When I found these adorable little metal pails, I knew I wanted to create something with them! Here's what I came up with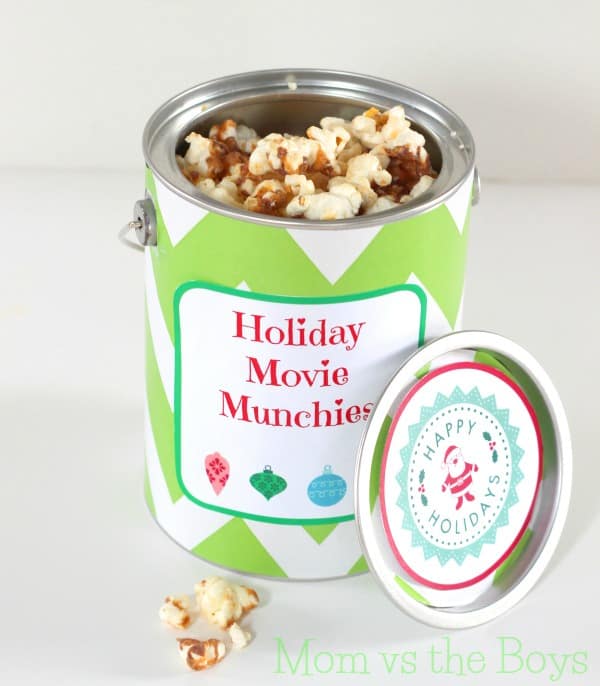 Christmas in a Can
You'll Need
Small metal pails, I found mine online at B2Bwraps. They come in metal and clear and have different sizes. I choose the 3×5 size which is perfect for filling with popcorn, they so carry 2×2 and a 3×3 size if you wanted to do something smaller for nuts or candies. Prices range from $2.02 – $3.41 right now depending on the size. You can also try your local craft or hardware stores, or just find something similar. 
Wrapping paper in a festive design. My green chevron paper is also from B2BWraps.com, but any fun design will work. You could also use scrapbooking paper. 
Pencil
Scissors
Tape
Printer with coloured ink
a treat to fill it up with, popcorn is perfect, especially a yummy gourmet flavour! Nuts and other treats would work great too.
Directions
Cut the wrapping paper to length, then with a pencil trace out where the handles go. I just used a pencil to trace the circle from the handle and then used scissors to cut it out. You can cut a matching circle out for the lid as well.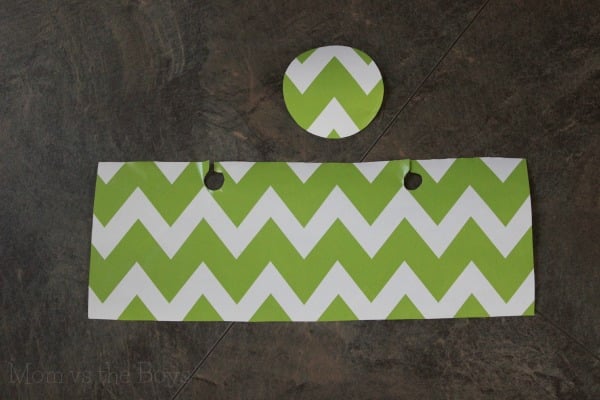 Now wrap the finished the paper around the can and secure with a piece of tape. Tape the circle in place on the lid (you could also use photo mounting squares if you have them on hand to keep it nice and flat).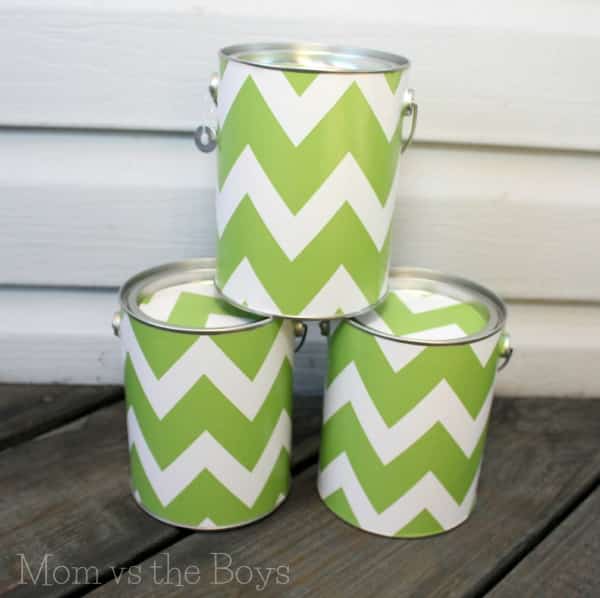 They already look cute just like this!
I made all my labels using picmonkey, which is a fun and free online tool. Think of a fun saying to co ordinate with your treat, or use one of mine!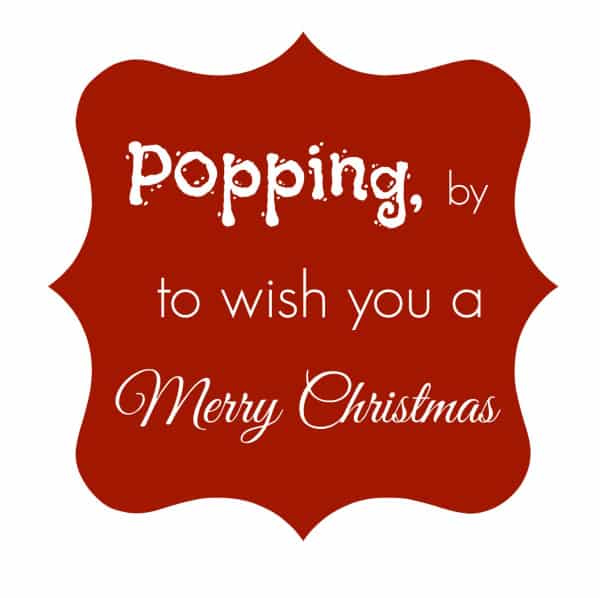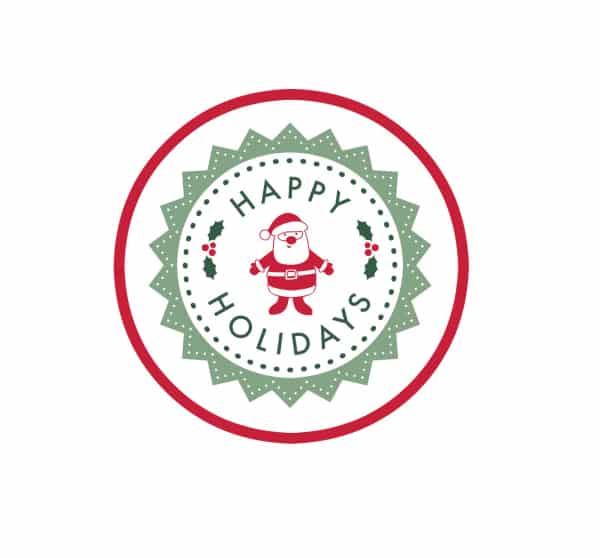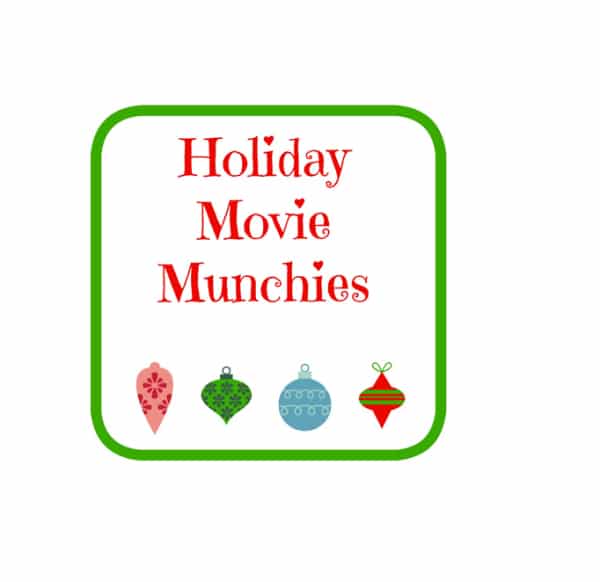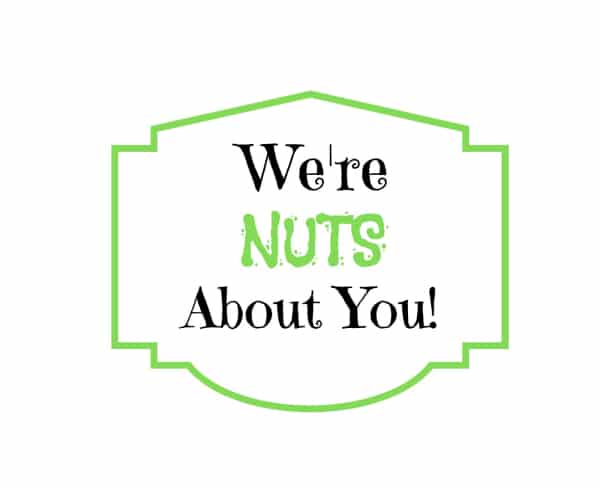 Picmonkey has some really fun fonts and preset labels and images you can use to put together whatever saying you want. You can even add your name or the recipients name right on the label to make them even more personalized. Play around and have some fun with them! 
Now all you have to do is attach your labels, fill the can with your treat of choice and add some ribbon to the handle if you choose!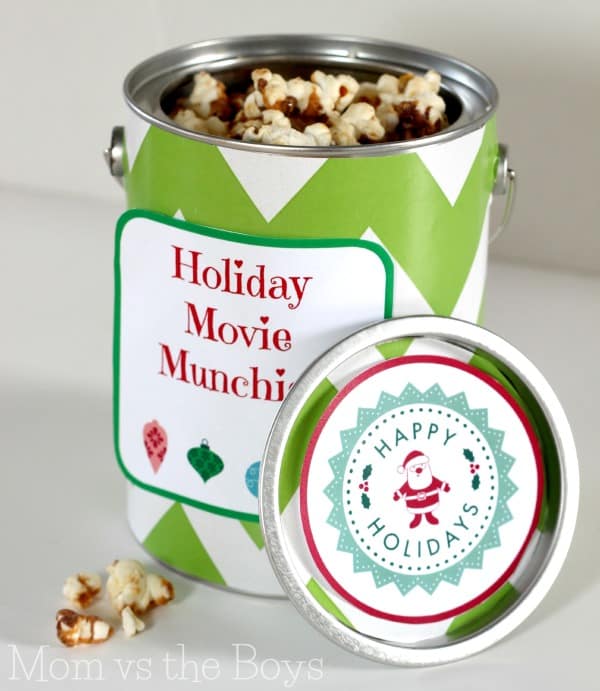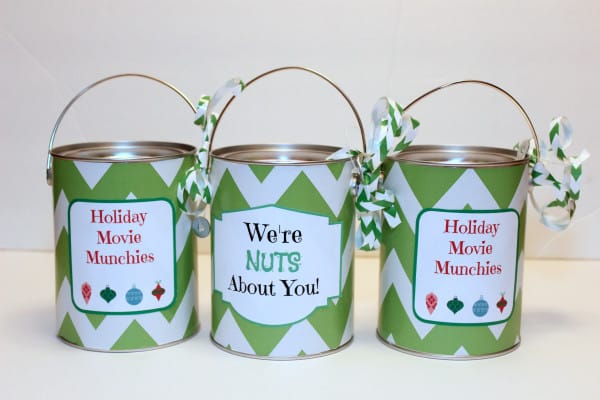 This makes a fun little gift for a teacher, bus driver, babysitter, coach…..me! (jus' sayin')
Enjoy!