The NEW KINDER® SURPRISE® Minions collection is coming out this month in specially marked KINDER® SURPRISE® Classic eggs! With the new Minions movie coming to the big screen on July 10, minion fans will enjoy these fun limited-edition toys!
Speaking of the little yellow guys… Have you ever noticed how KINDER® SURPRISE® capsules actually look like Minions?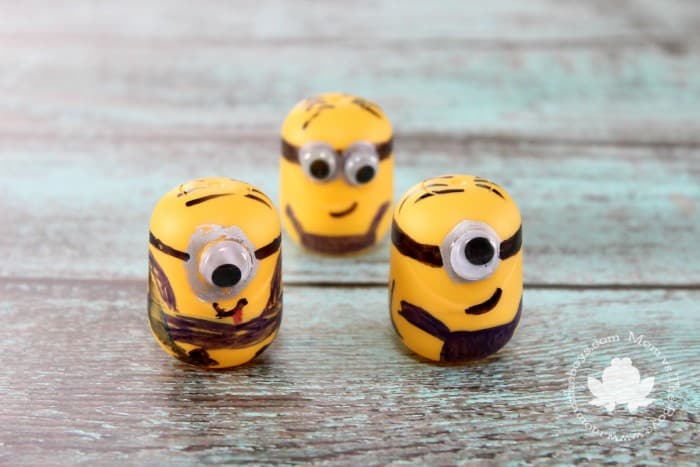 With my son home sick from school today, we got our craft on together and doodled up a few fun minion friends using the toy capsules that you'll find inside a Kinder Egg!
They were really easy and fun to make, and used supplies that we already had around the house – Sharpie markers and googly eyes.
Step 1: clean your Kinder Surprise toy capsule
Step 2: Using Sharpie markers draw your minion face, and overalls.
Step 3: Glue on one or two googly eyes. I used a hot glue gun so it would stick on fast, but craft glue would work too.
Viola! Your minion army is complete!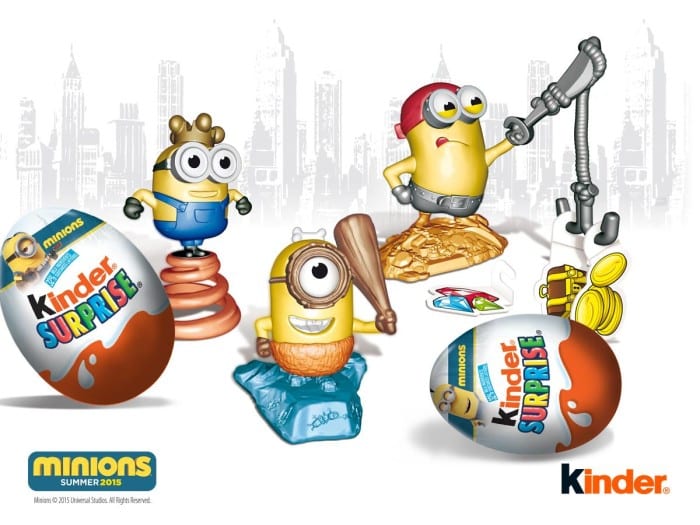 Also be  sure to visit the Kinder Canada Facebook page on May 22nd! For fans who've collected all 11 Minions toys, there's a chance to win four tickets to see the Minions movie in theatres when it comes out this July
DISCLAIMER DISCLOSURE: I'm a #KinderMom/Maman/Dad who is part of the KINDER® Canada influencer team; as part of my affiliation with KINDER® Canada, I am provided with special perks and products. All thoughts and opinions are my own.