The final few weeks of summer are upon us, can I get a collective Boo! While the lazy days of summer are certainly relaxing and fun, it's also good to get back into that routine come fall. This year comes with a little change for us as my kids will no longer be taking the bus. That means, no more shuffling to the bus stop in yoga pants and fresh out of bed hair for me, I'll actually have to get dressed and drive them to the school where I'll have to look like I have my act half together at least! 
Here's a few great tips from P&G Beauty Expert Justin German to get the new school year off on the right foot!
"Following a daily hair care regimen is the basis of great looking hair!  One of the staples of this is a shampoo and conditioner like the Pantene Daily Moisture Renewal Shampoo and Conditioner – I love this collection because it's designed to repair hair, control moisture levels and prevent damage for a soft, smooth, moisturized feel. This makes it a fantastic option for girls experimenting with new styles and putting their hair through its paces so it looks healthy and strong." – Justin German
"Undone, dropped out waves are everywhere and they're so easy to create, especially if your daughter showers at night. Simply apply a leave in conditioner to the hair while it's still damp, then braid the hair. In the morning, break down the braid and spray the roots with Pantene Root Reboot Dry Shampoo, adding volume and texture. Not only is this look on trend, but it's a great time saver too!" – Justin German
"Playing with hair products and different hair styles is really fun, and it's a great way to learn! But using too much product can leave hair crunchy, frizzy, flat, or oily. Start off with lighter products like detanglers or the Pantene Pro-V Stylers All-in-One Styling Balm to avoid this – the light multi-tasking formula tames frizz and flyaways while protecting from damage. As an added benefit, other styling products can be layered on top so it's a great one to experiment and play with." – Justin German
SPECIAL OFFER! P&G and HIP Reward are offering 2 downloadable songs with a $10 purchase of COVERGIRL, Pantene, Olay or Venus products!  This special offer is valid in all Walmart locations (excluding Quebec, sorry!) between August 13 – September 10, 2015.  Check outhttp://Ready2Roar.hiprewards.ca for full details.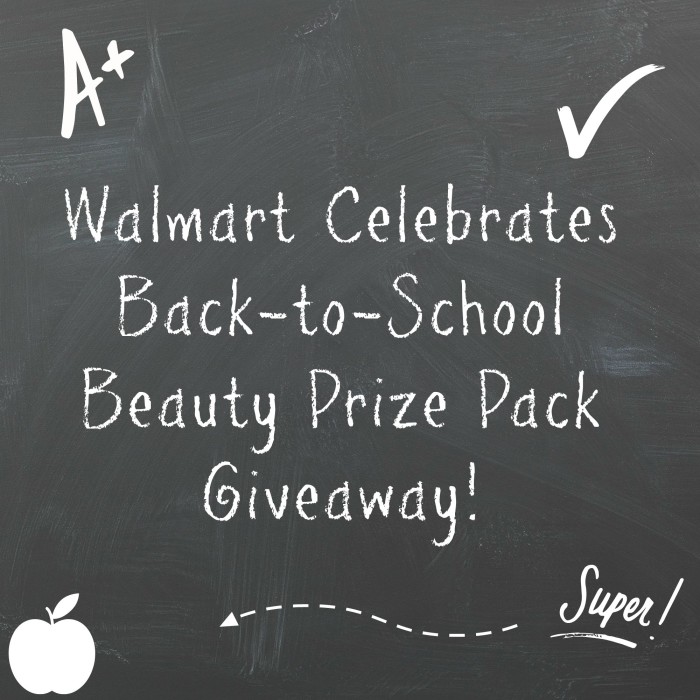 Get ready to enter for a chance to win a Back-to-School Beauty prize pack valued at $100 including COVERGIRL, Pantene, Olay,Venus products AND a $25 Walmart Gift Card so you can shop for more of their back-to-school beauty essentials!
Pantene Pro-V Stylers All-in-One Styling Balm 

COVERGIRL Colorlicious Jumbo Gloss Balm (one in Sheers collection, one in Creams Collection)

Olay Total Effects Pore Minimizing CC Cream 

Venus Swirl razor 

$25 Walmart gift card