My family loves the beach. No doubt about it, we are five little beach bums and this summer we ventured out to Simcoe County to visit Wasaga Beach. Wasaga Beach has been long hailed as one of the premier tourist destinations in Ontario and for good reason, just two hours north of Toronto you'll find this beach town has a fun vibe with restaurants and shops but the crowning jewel is the beach itself. Wasaga Beach is situated along the longest freshwater beach in the world on Nottawasaga Bay and has the softest, silkiest, whitest sand we've found in Ontario, so far. It's the perfect family beach destination!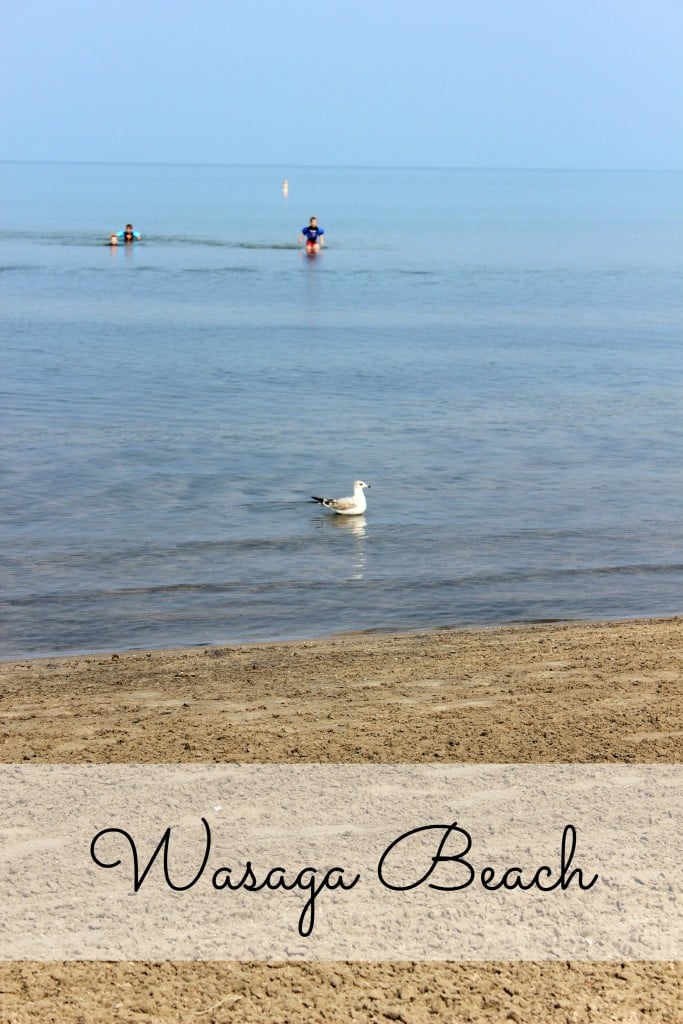 Where to stay in Wasaga Beach
Driving through the town of Wasaga Beach, I realized something quickly. Accomodations are not created equal. We saw everything from motels, hotels, cottages and upscale homes and I was glad we were tucked away safely at Lakes of Wasaga Resort. You know if you do any kind of travel, you often book accomodations sight unseen, and you never know what you are getting until you pull up in your vehicle.  When we pulled through the gates of Lakes of Wasaga we collectively gave a sigh of relief, but of course, having stayed at a Parkbridge Resort before, we knew we would be in good hands. 
The staff were friendly and knowledgable as they gave us a run down of rules and regulations, including a well respected 10 km speed limit for safety and tranquility and then we were on our way to our personal cabin.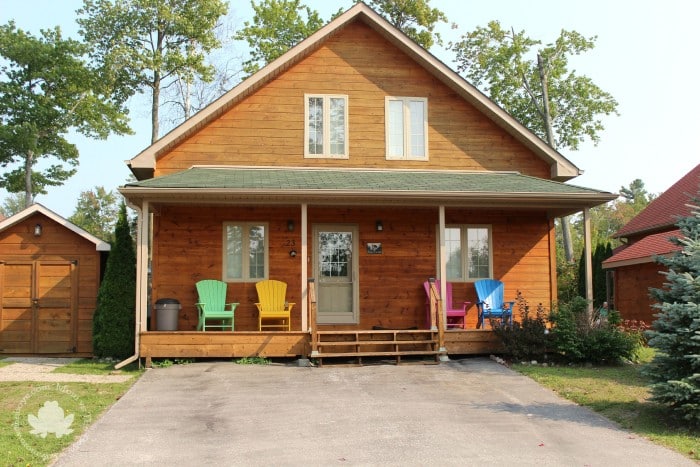 From the moment we caught site of 23 Madawaska Trail, we were in love. The large covered porch and colourful muskoka chairs were so inviting, but wait until you see the inside! Our family of five often gets a little cramped in rental units, but this was not the case! 3 bedrooms, 2 bathrooms, vaulted ceilings, open concept, plus both a screened porch and an open porch; we had plenty of room to spread out and relax!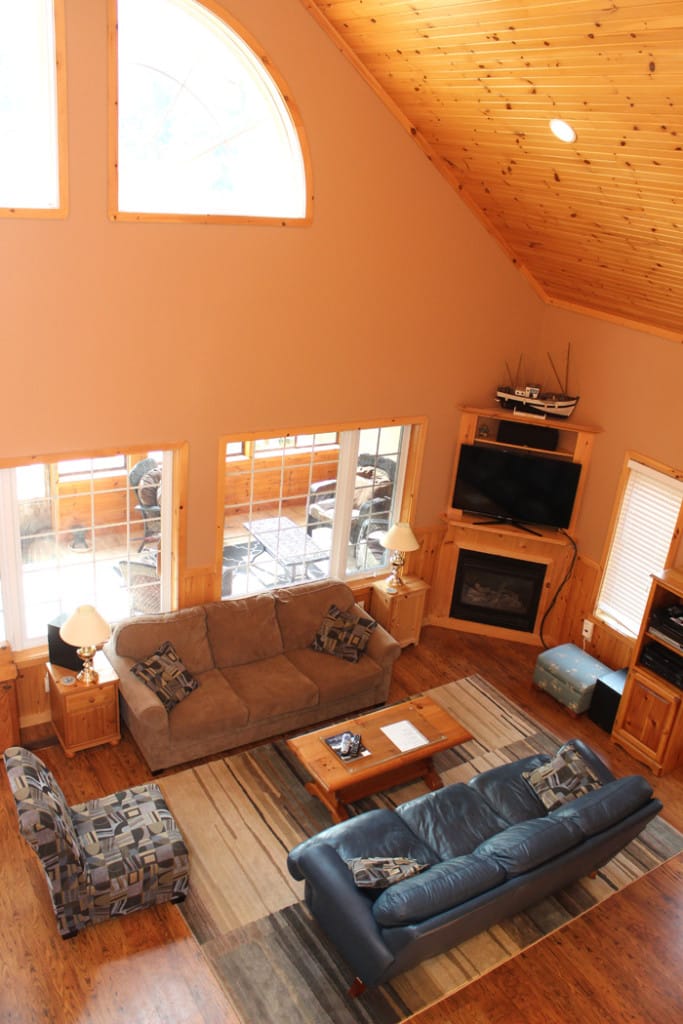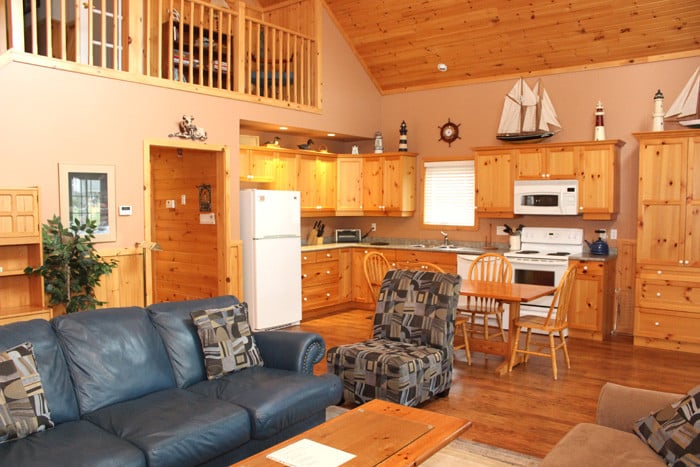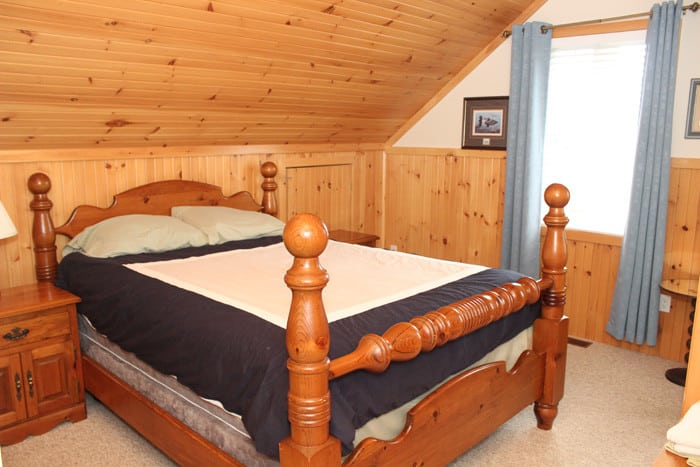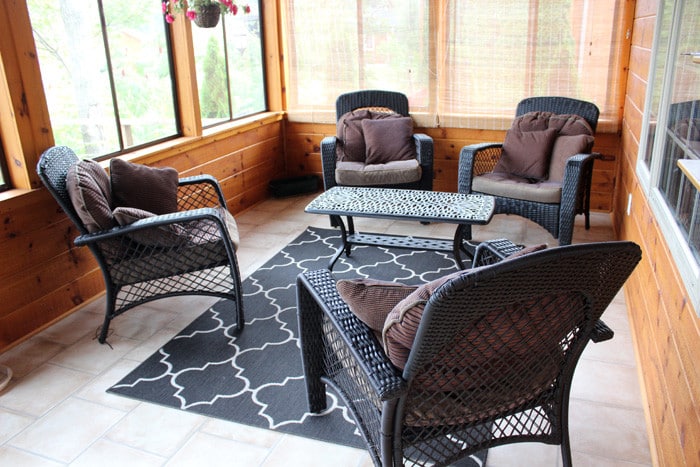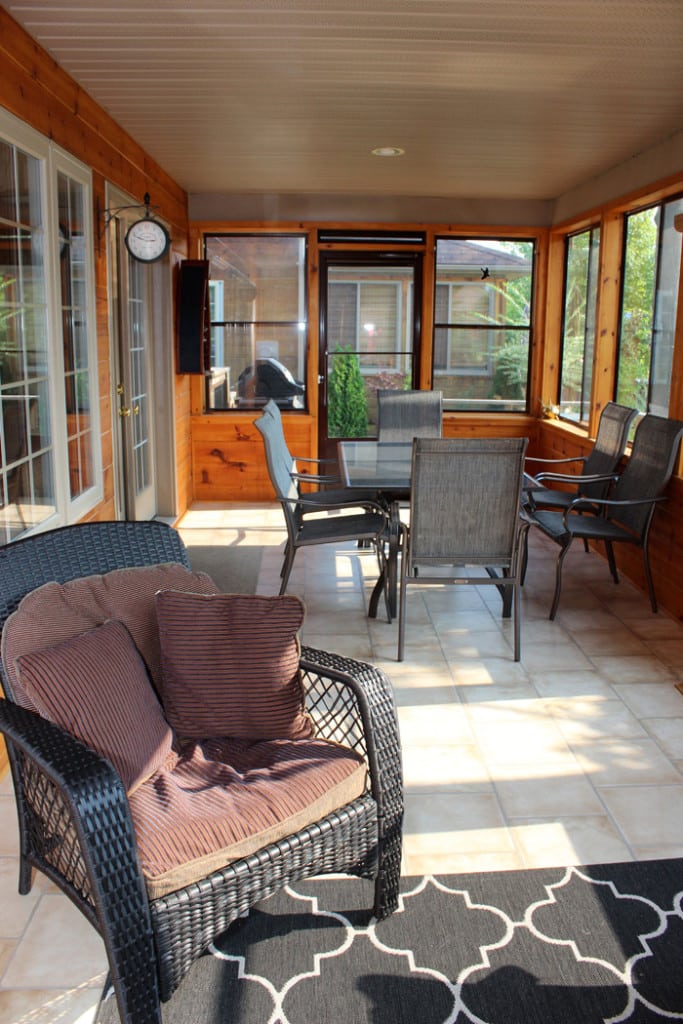 My favourite space in the cabin was the screened in porch, which is something I've wanted at our own house for years. We ate all of our meals out here at the dining table and there was a cozy seating area as well. The full sized kitchen was well stocked with all of the appliances and items we would need including, cutlery, dishware, and cooking/serving items including wine glasses. Very important! Our unit even had a barbecue which we put to good use. 
The only thing the cabin didn't have is a traditional fire pit, but there was a small clay outdoor fireplace on the deck that we used for roasting marshmallows. It was our first time using one and was so great, I'm considering one for my own back yard!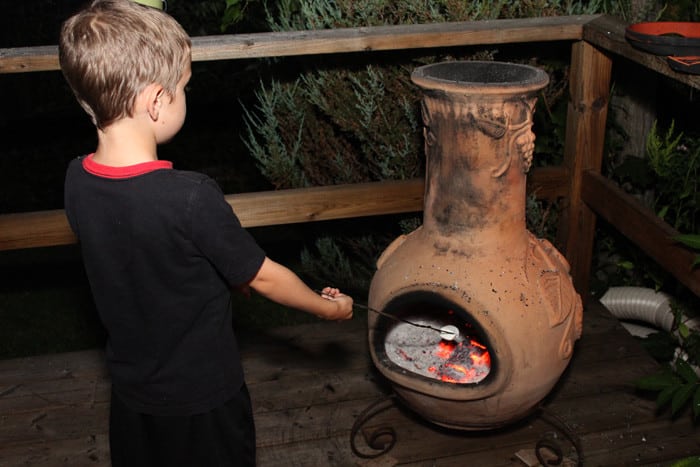 The weather on the day of our arrival as well as the full next day was overcast and a little gloomy. Normally this would kind of put a damper on a beach holiday but not at Lakes of Wasaga, there was still plenty of fun to be had. There are a total of 4 swimming pools, including an adult's only pool and an indoor pool, plus a splash pad. There is also a fun playground, tennis court, basketball court and 18 hole mini golf course. Our cabin had a large flat screen tv over the fire place and a few movies to view as well.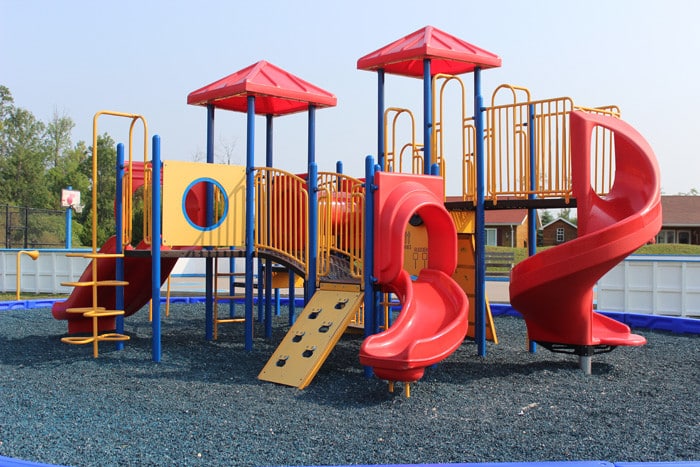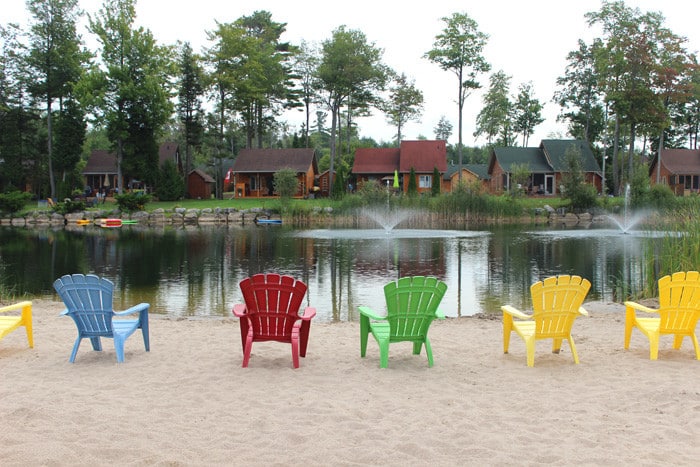 Lakes of Wasaga is just one of  Parkbridge Lifestyle Communities. Parkbridge is Canada's leading owner, operator and developer of residential land lease communities, recreational resorts and marinas. While you can rent a cabin or an RV unit, most of the residents are owners. One of my favourite past times at a Parkbridge Resort is just walking around the communities taking in the views. The pride of ownership is evident in the landscaping and decor each unit has. It's really fun to see how each owner has taken a similar unit to others and really transformed the lot into their own.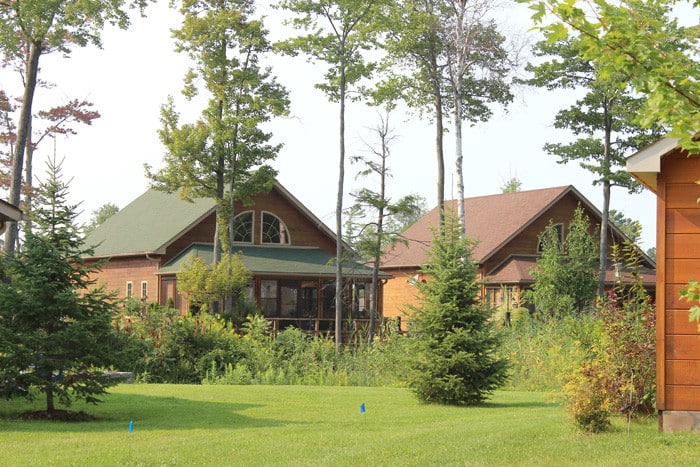 Lakes of Wasaga has so much to offer families looking for a beach vacation, if you are planning a stay in Wasaga Beach, it has everything you'll need plus more! There are children's activities and events planned throughout the day and I love that there is always something to do right at the resort. Should you want to wander out for dinner or shopping, there are restaurants as well as a Foodland grocery store, LCBO, and a Walmart very close by. 
Take a peek at all the fun we had plus views of more rooms in the cabin and all the resort features in this short video we put together!
Visit the Parkbridge Lifestyle Communities website or facebook page to learn more and view their full list of rental properties.
 disclosure: We received a complimentary stay with Lakes of Wasaga, however, all opinions expressed are honest and my own