Game night fun just went to a whole new level with Hasbro's hilarious game Pie Face! Have you seen this one yet? The kids and I had already seen some videos of others playing the game so when I pulled out Pie Face for a little week night fun the boys got really excited! We couldn't wait to break out the whipped cream and get started!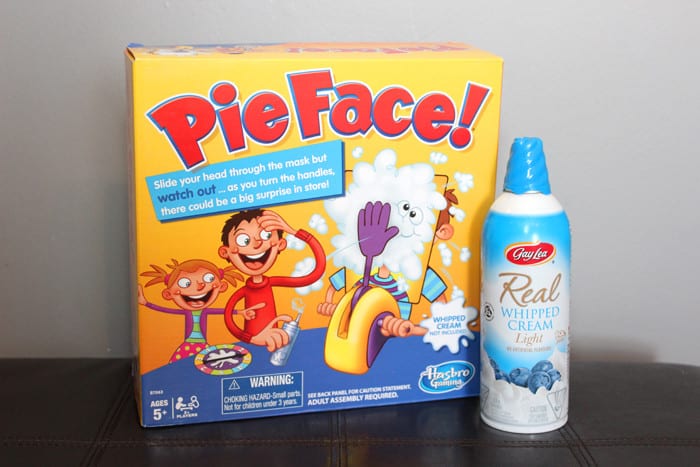 The game is both simple to set up and to play, but it's super fun for all ages! Who doesn't love watching someone get a pie in the face right? It's also really funny when it happens to you! 
To play the game one person spins the dial and the number that the arrow lands on is how many times you have to turn the handles. The player places their face through the cut out with their chin on the chin rest. Next, they turn the handles as many times as they spun and……….the anticipation is hilarious! Everyone is giggling and excited! Will it go off? who will be pied next???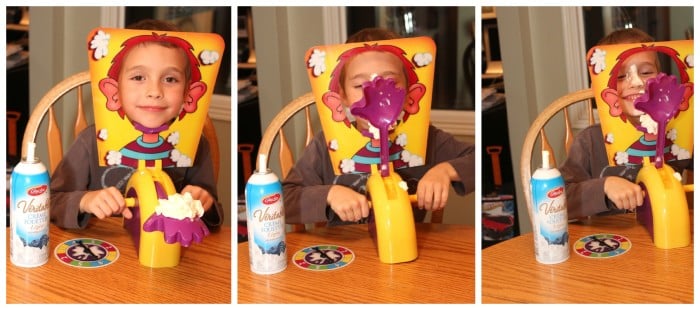 If you complete your turn without getting hit, you score double the points you spun and it goes to the next person. If you DO get pied in the face – you don't score any points, but you do get lots of laughs and licks of that yummy whipped cream!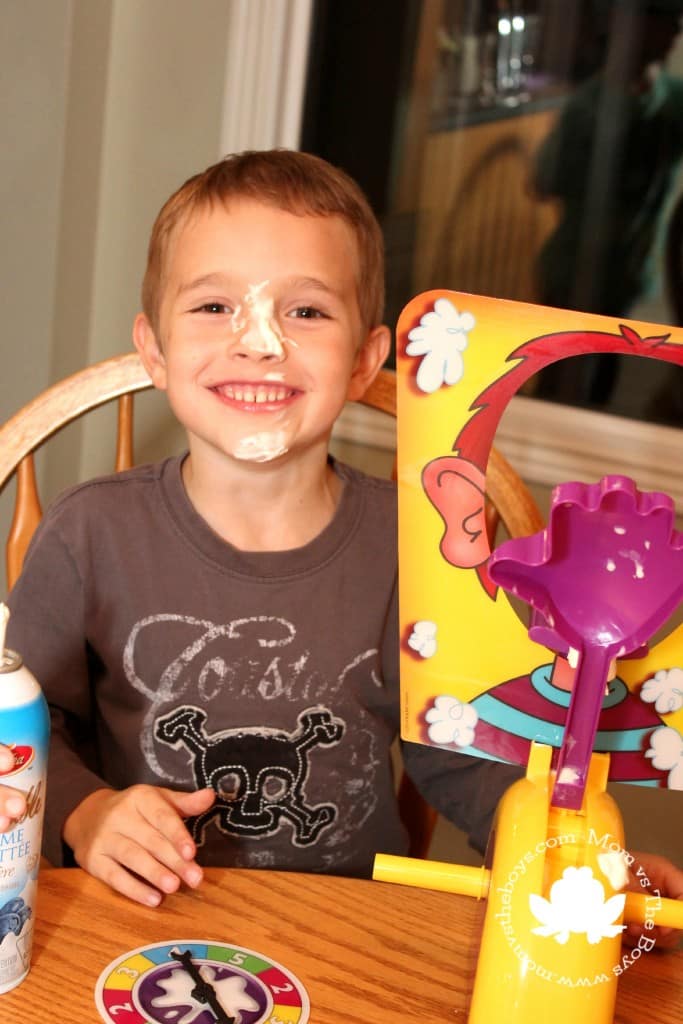 Watch our highlight reel here, it was a ton of fun! I can't wait to watch the boys play with their cousins next summer, followed by a water fight to wash off!
Whipped cream does not come with the game, but I recommend picking up a can of spray cream like Gay Lea Regular Real Whipped Cream and Light Whipped Cream. The spray makes refilling the hand fast and easy and it's made with real cream, nut-free and certified Kosher! 
Visit the Gay Lea Website for information on their whipped cream, other products as well as recipes!
Disclosure: I am part of the Gay Lea Ambassador Campaign with Mom Central Canada and I receive special perks as part of my affiliation with this group. The opinions on this blog are my own.