One of my favourite things about being a review blogger is the opportunity to try new products just as they hit the store shelves. I think my family will agree that food products are always particularily exciting. When a box from Kellogg's show up at our door it's a bit of a feeding frenzy! lol 
This year Kellogg's is debuting eight new products. From quinoa and dark chocolate to mixed nuts and real fruit pieces, the new products are definitely going to tempt your taste buds!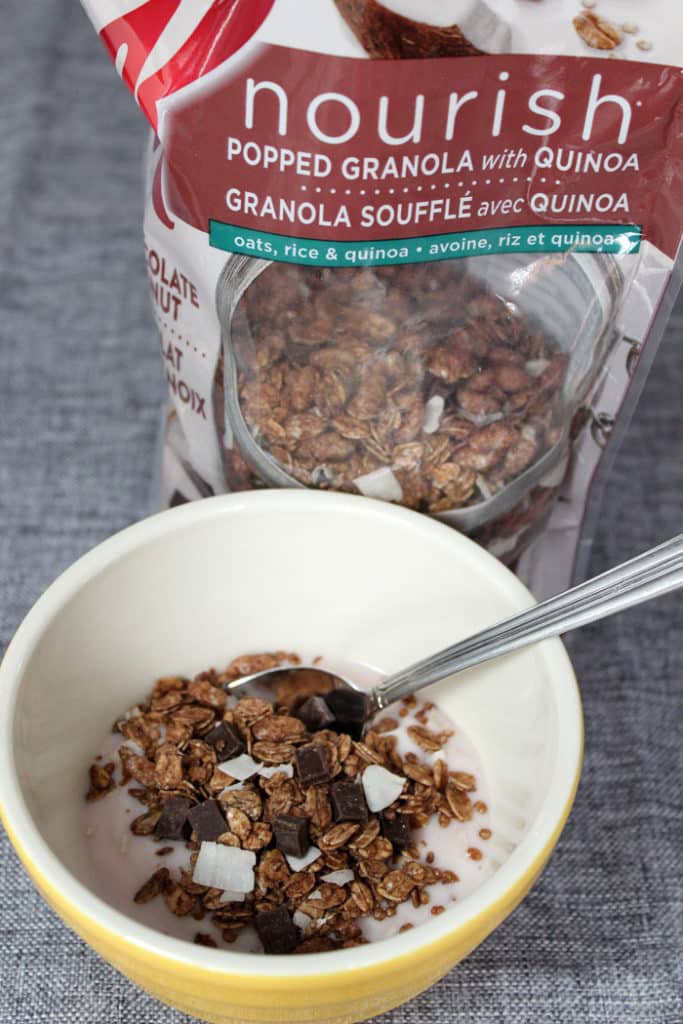 Here's the full line up of what's new from Kellogg's
Special K Nourish Popped Granola with Quinoa – Dark Chocolate Coconut
Special K Nourish Popped Granola with Quinoa -Mixed Berries
All-Bran Granola – Cranberry Almond
All-Bran Multi-Grain Crunch Cereal
Special K Nourish with Quinoa Bars – Caramel, Sea Salt & Mixed Nuts
Special K Nourish with Quinoa Bars – Coconut Cashew & Dark Chocolate Chunks
Vector Protein Bars – Trail Mix
Pringles Ketchup Chips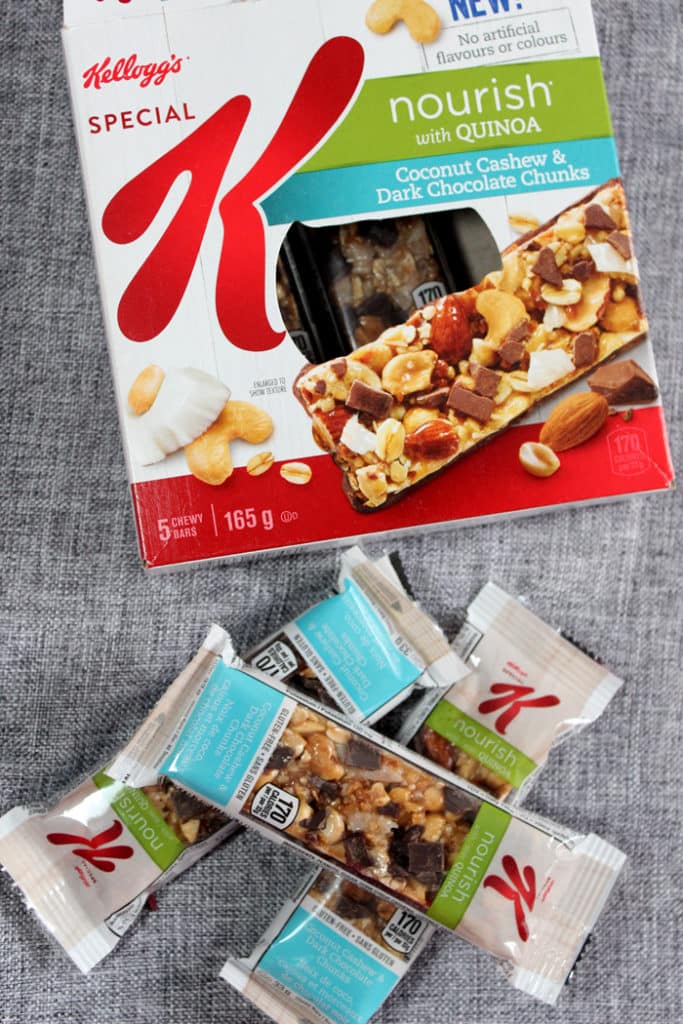 You might have noticed that I'm a complete chocoholic, especially when it comes to dark chocolate! I absolutely love the granola sprinkled over yogurt, it's perfect in the morning and also for a mid day snack. The Special K Nourish bars are really good too! Sticky and crunchy with a nice layer of chocolate on the bottom. My boys quickly devoured the Pringles Ketchup Chips, they were a big hit for our good Canadian boys! Did you know that ketchup chips are unique to Canada?
Do you ever wander down the grocery store aisles and see all the new products and want to try before you buy? Now's your chance! Enter below for a chance to win the full new line up from Kellogg's! So many new favourites here!