If you never thought of food as being trendy, think again. Over the years, the way we eat has definitely made an impact on our culture and every year we see new food craze's pop up. In the 30's everything jiggled thanks to Jell-O salads, for the 50's casseroles were all the rage, during the 60's everyone was throwing fondue parties and thankfully today we are seeing a few healthier options take social media by storm. From smoothie bowls to avocado toast eating real food has never been so trendy. 
Unfortunately I've never been a huge avocado fan, so I've created my own little twist on avocado toast by swapping out the green stuff for one of my favourite spreads, hummus. My husband and I are both big fans of hummus and always make a big batch of it at home. We love to eat with some warm pita wedges or spread inside a wrap with tons of fresh veggies.  This hummus toast recipe is quite a bit the same and uses my favourite Mediterranean inspired ingredients like tomato, cucumber, red onion and of course feta cheese.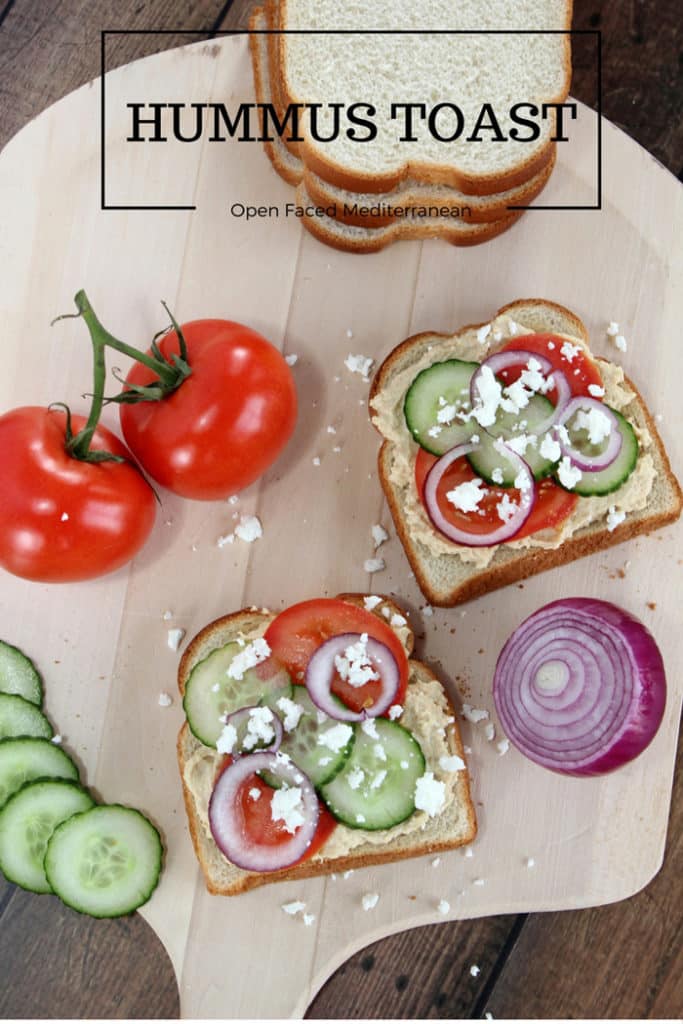 Open Faced Mediterranean Hummus Toast
Ingredients 
2 slices of Dempster's Honey Wheat Bread
1/4 cup Hummus 
4 thin slices of tomato
6 thin slices of cucumber
4 thin slices of red onion
2 tablespoons of feta cheese, crumbled
Directions
Toast bread
Spread a layer of hummus on each slice and top with remaining ingredients.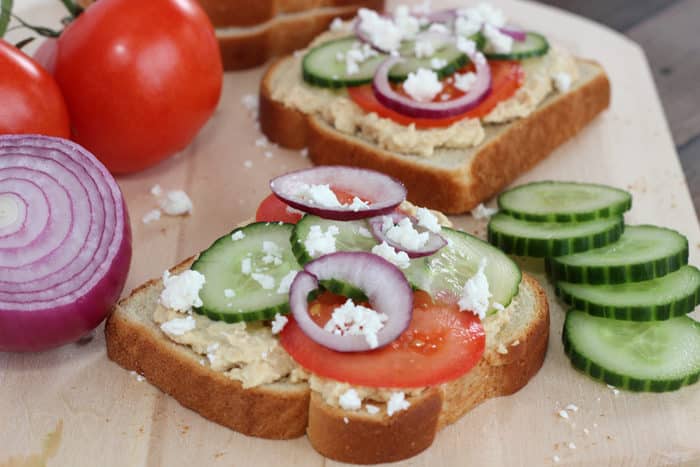 You can use store bought hummus or make your own. I like to use a homemade Garlic Parmesan Hummus recipe that you can find here.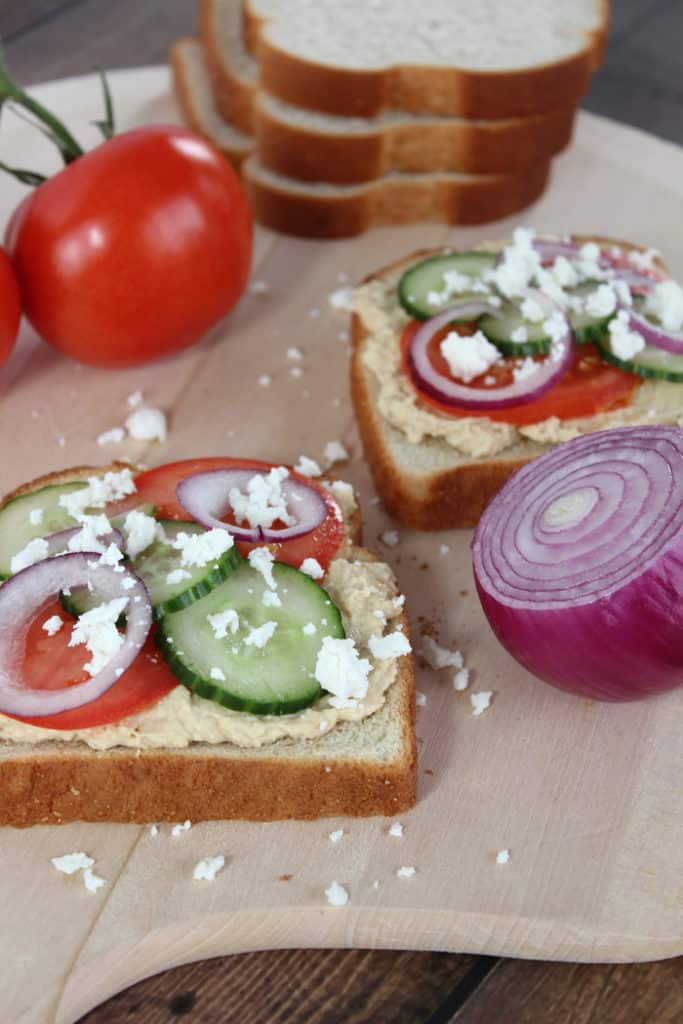 You know what else is on trend? honey! Between 2010-2015, there were over 1,500 honey related products that launched onto the market and most of those were in the food category. One of the newest products to hit store shelves is Dempster's Honey Wheat Bread. Available now until June 14th Dempster's Honey Wheat bread has no artificial colours or flavours and is made with real Canadian honey making it the perfect base for a nice lunch option like my open face Mediterranean hummus toast.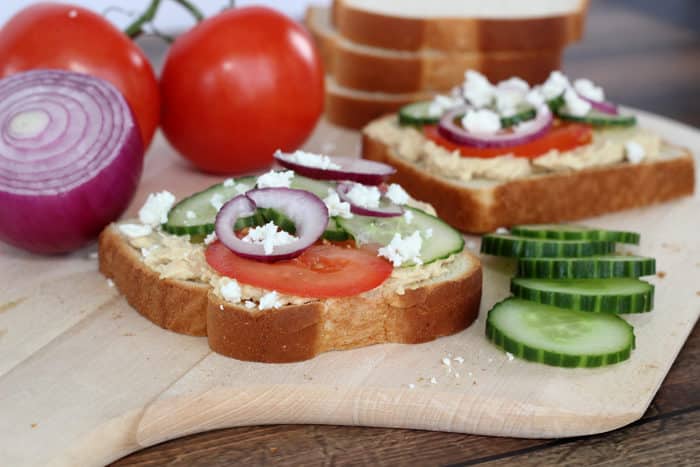 This post was sponsored by Dempster's. The opinions are completely my own based on my experience.