Tonka Tinys are back and they are better than ever before because now you can expand the adventure even further with the all new Tonka Tiny Playsets! The Tonka Tiny trucks were a hit with my boys back at Christmas time when they found these little vehicles tucked into their stockings. Each package was a surprise and the boys love unboxing toys when they don't yet know what they are going to get inside. They eventually discovered fire rescue helicopters, back hoes and bull dozers all in a pint sized garage.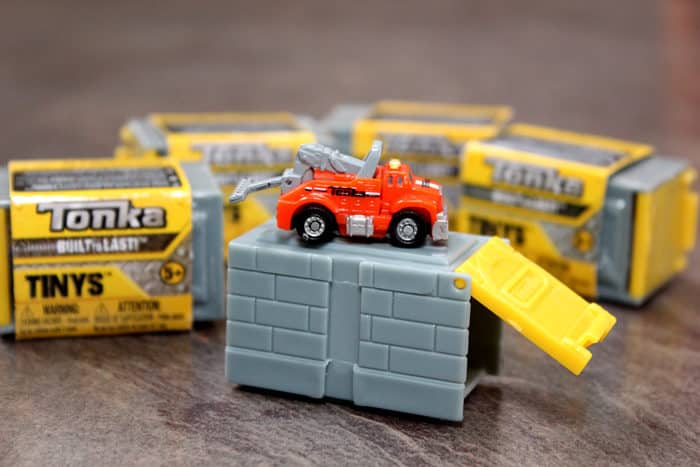 Just in time for Easter, Funrise Toys has now made available Tonka Tinys Playsets!
Blast & Dash Quarry Playset
Kids can race the tiny vehicles down the slide, take a ride over the toppling tower, and activate the real working detonator.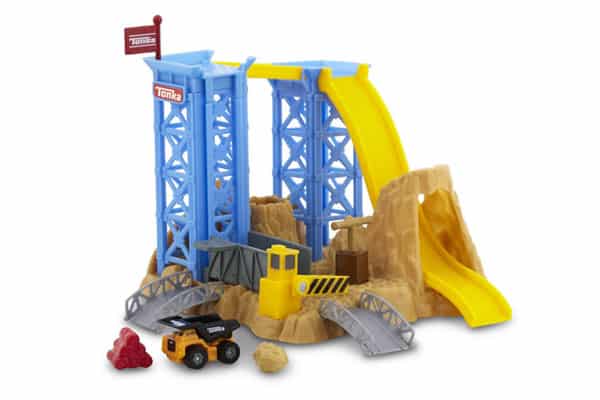 Car Crush Escape Playset
Features a working crane, car crusher and catapult.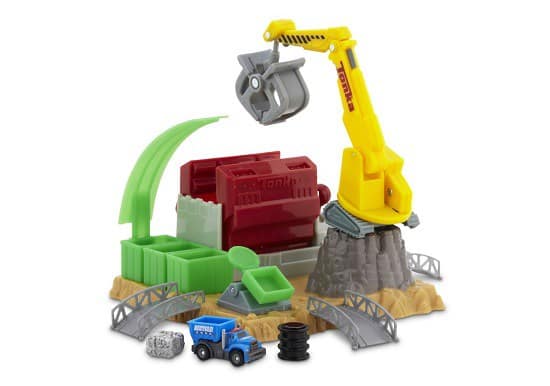 Both the Blast & Quarry Playset and Car Crush Escape Playset includes an exclusive Tonka Tiny vehicle and are compatible with every vehicle in the line. All playsets can be connected to expand the Tonka Tiny world.
The packaging for these are a nice size to tuck into an Easter basket and the price point of $14.99 means it won't break the bank. Look for the Tonka Tiny Playsets at Walmart and Toys R Us locations across Canada.