My husband and I both try to eat well on a daily basis but having a sweet tooth can definitely be a hindrance. Every night after dinner we both start craving a little chocolate for a snack. Did I mention that chocolate goes really well with a glass of wine?
After a long day I'm guilty of tucking the boys into bed and settling in on the couch with a glass of wine, a little chocolate and my pvr to catch up on one of my favourite tv shows like Grey's Anatomy, This Is Us or basically anything on HGTV. That little bit of me-time at the end of the day can make all the difference!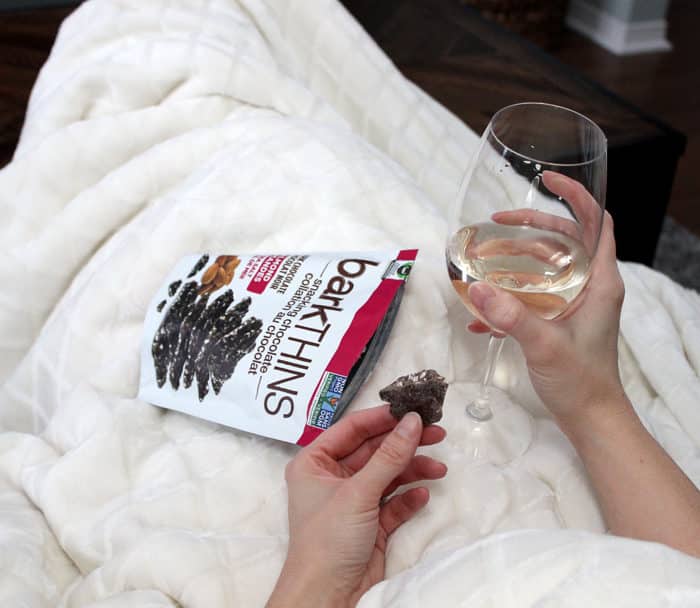 For the first time, Canadians are able to get their hands on four barkTHINS® flavours including coconut & almond, almond with sea salt, pumpkin seed with sea salt and pretzel with sea salt. This is going to raise your snacking game to a whole new level! barkTHINS are thin pieces of Fair Trade dark chocolate combined with real, simple non-GMO ingredients. They contain nothing artificial, ever, and have a high ratio of real, simple snacking ingredients like almond, pretzels, pumpkin seeds and toasted coconut.
I can't say there was a clear winner in our house, we loved them all for different reasons. The adults preferred the earthy almond and pumpkin seed flavours, while the kids (yes we did eventually share!) leaned towards the crunchy pretzels and coconut.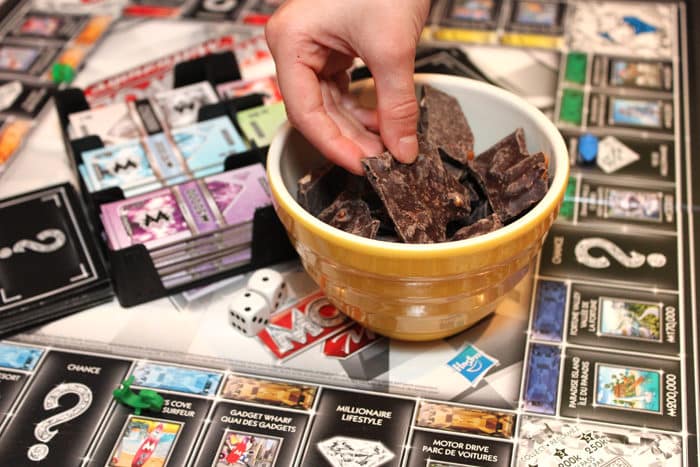 Family game night became #betterwithbarkTHINS and the smooth rich taste of barkTHINS dark chocolate quickly became my little pick-me-up treat late in the afternoon when my motivation was fading. 
barkTHINS® is challenging Canadians to make their snacking experience better with quality, real ingredients, are you in?? You can find barkTHINS at in Walmart and Shoppers Drug Mart locations across the province. For more information visit the barkTHINS Facebook page. 
Disclosure: I received product from barkTHINS and wanted to share it with you. This post is sponsored by barkTHINS, however, all opinions are completely my own and are based on my experience.