From the first view of The LEGO Batman Movie trailer my little guys were hooked and begged me to take them to see it in the theatres. Truth was, I couldn't wait to see it either, it looked great!
Check it out and you'll see why!
Knowing that my nephews would want to see it too, we made it a little cousin party and loaded all 5 boys in the van to take in the show. The boys were all aged between 6 and 10 and as expected, they loved it!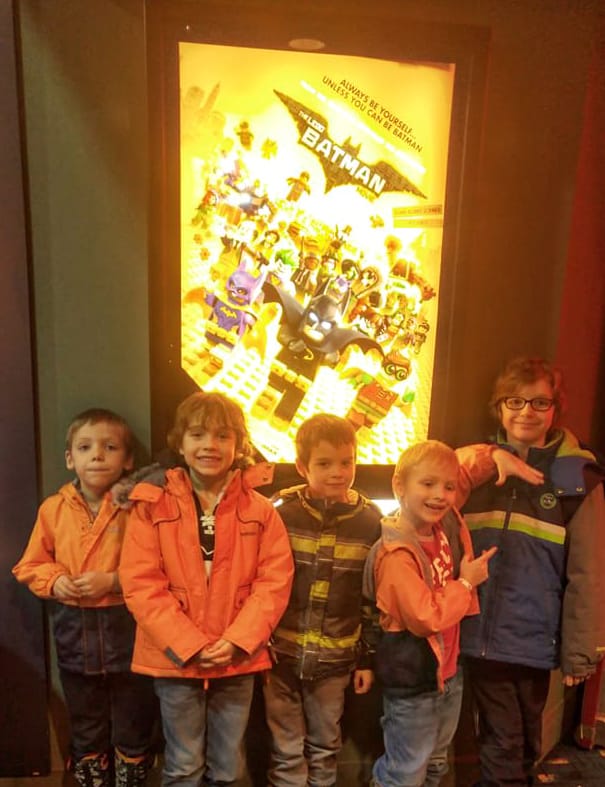 There are big changes brewing in Gotham, but if Batman (Will Arnett) wants to save the city from the Joker's (Zach Galifianakis) hostile takeover, he may have to drop the lone vigilante thing, try to work with others and maybe, just maybe, learn to lighten up. Maybe his superhero sidekick Robin (Michael Cera) and loyal butler Alfred (Ralph Fiennes) can show him a thing or two.
Good news! You can now bring The LEGO Batman movie home with you for a little viewing party of your own!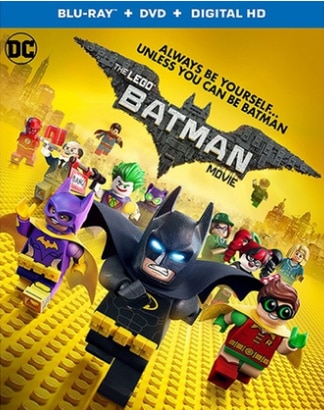 The LEGO Batman Movie is NOW Available on DVD!!