Preparing for our trip to Tropical North Queensland, Australia we knew that the boys would get a real kick out of seeing the big salt water crocodiles and Hartley's Crocodile Adventures looked like the best place for it. Located in a World Heritage area between Cairns and Port Douglas Hartley's is an award winning eco-adventure and the ultimate place to see and learn all about crocodiles in a natural setting.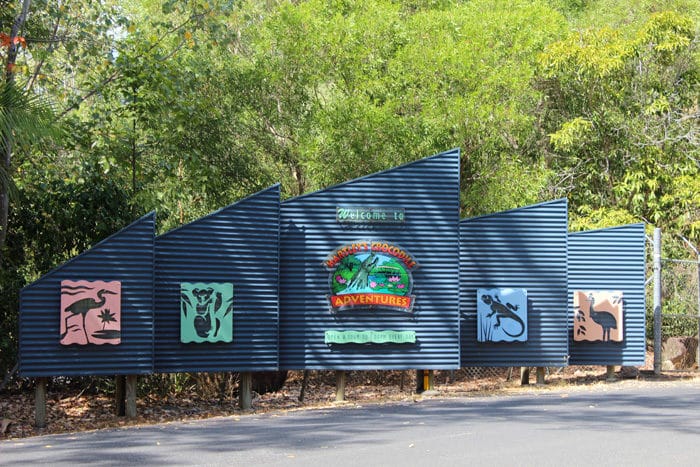 We started our day on a boat tour of Hartley's lagoon in a specially constructed boat. The tour is included with admission and you can book your time slot when you arrive at the main gate. Our guide was not only incredibly knowledgeable but quite funny and was a treat to listen to. There are 19 crocodiles that inhabit the lagoon, just looking out the window of the boat at one point we could see 6 crocs just hanging out in the area! Our guide knew each crocodile by name and had a story for each one. I have no idea how they can tell all the crocs apart but the staff can and they say each one has a different look about their face just like humans do.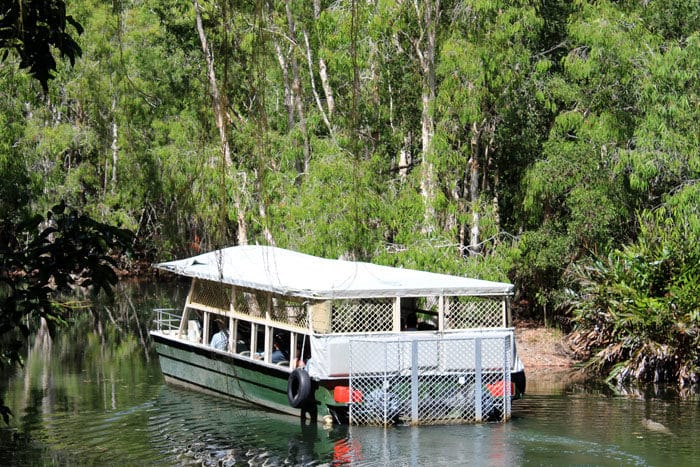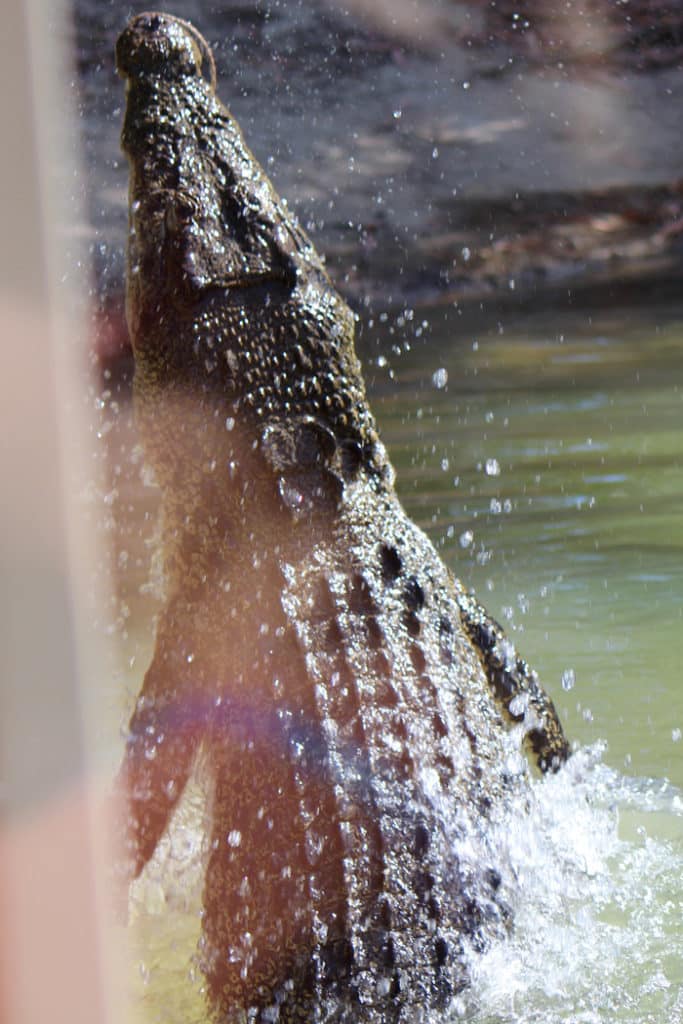 During the lagoon tour, our guide stopped to feed a few crocs along the way and it was very exciting to see them lunge out of the water to catch their treat. Try to grab a seat near the front of the boat for the best view.
Tip: Be sure to take in the lagoon tour first and plan the rest of the days around the shows available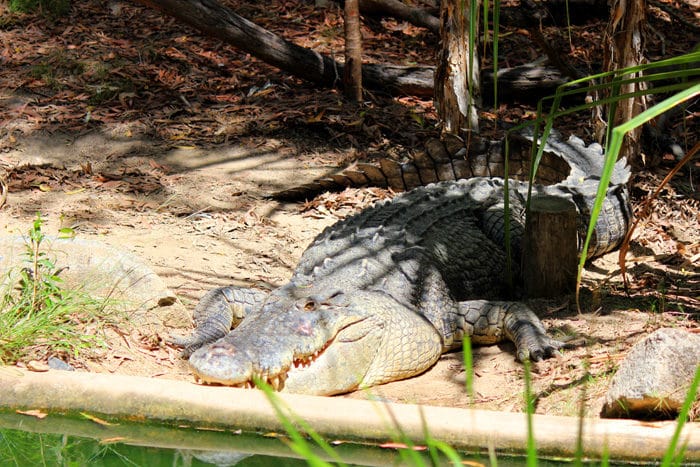 There are a few fun shows to take in during the day at Hartley's Wildlife Amphitheatre. Two that simply cannot miss are the Salt Water Croc Feeding show and the Croc attack show. During the salt water feeding, you'll see many huge crocs being fed by hand by the staff and you'll have a chance to ask any questions you might have about the huge crocs you are seeing.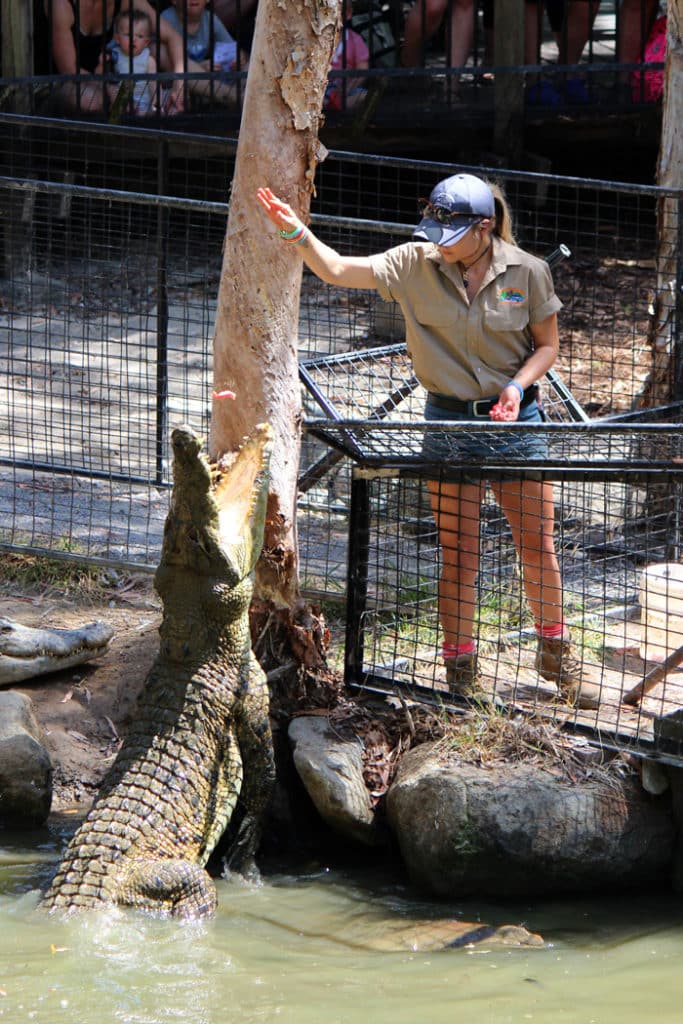 Do you know what sound a crocs snapping jaws makes??? You might be surprised! They actually make kind of an echoey pop sound, that is quite unusual!
The croc attack show kept us on the edge of our seats. A very large saltie croc with a bit of an attitude named Hagrid was the center of attention, when you could spot him lurking under the water that is! Crocs are very good at hiding! One of the staff entered his area barefoot and hand fed Hagrid and got him to do rolls. Often he would lurk in the water and then spring out near the staff unexpectantly. We were told tales of croc encounters and attacks that have happened in the past and most importantly, how to avoid them!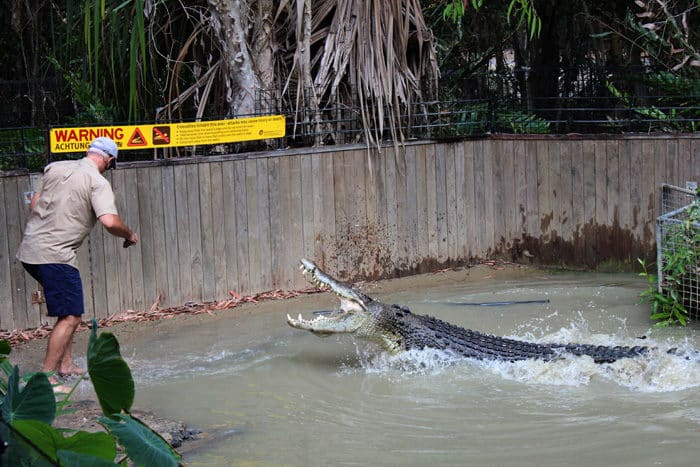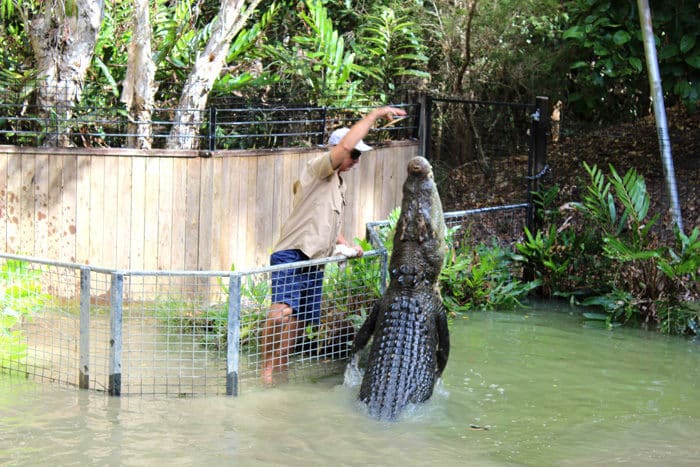 Other interesting shows were the fresh water croc feeding as well as the snake show where we got a look at about 4 different species of venomous snakes. During this show we also got some tips on how to avoid getting bitten by a snake and how to treat it if you do.
Hartley's has more than Crocs!
You'll find all kinds of native Australian animals at Hartley's and the kids enjoyed being detectives to try to find them. When we entered the gate the boys were given a sheet that identifies 8 Australian animals with a quest to find each one and collect a stamp from their respective stamping stations. We were lucky enough to find our last one and complete the quest just before the park closed!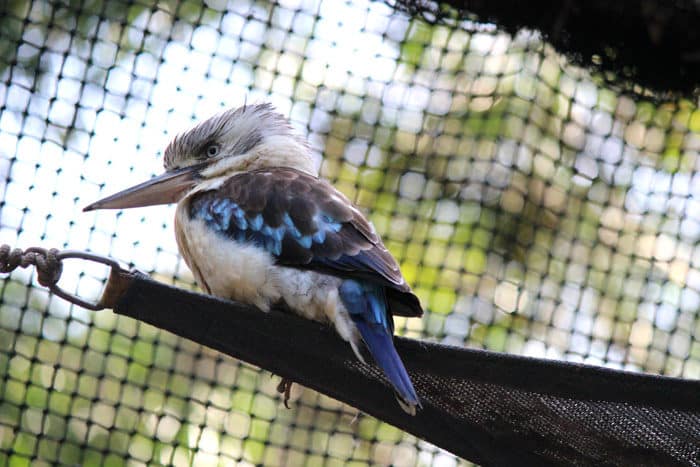 It would be safe to say that our Canadian boys had the time of their lives getting up close and personal with the wallabies and kangaroos. We were able to pet and hand feed them and take some photos with them. I think the boys could have stayed here all day playing with the kangaroos if we let them, it was quite exciting!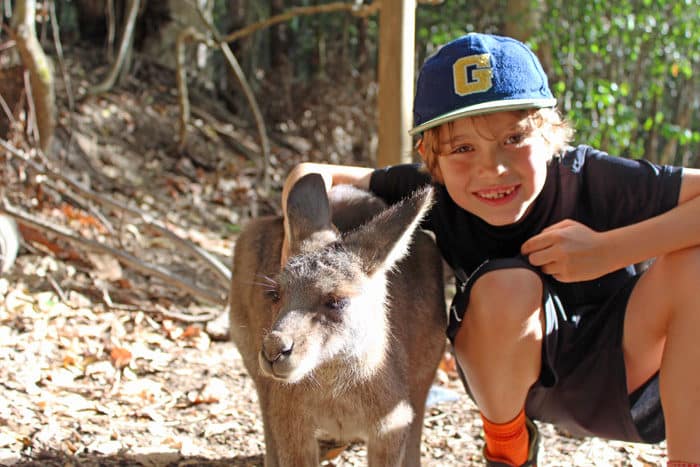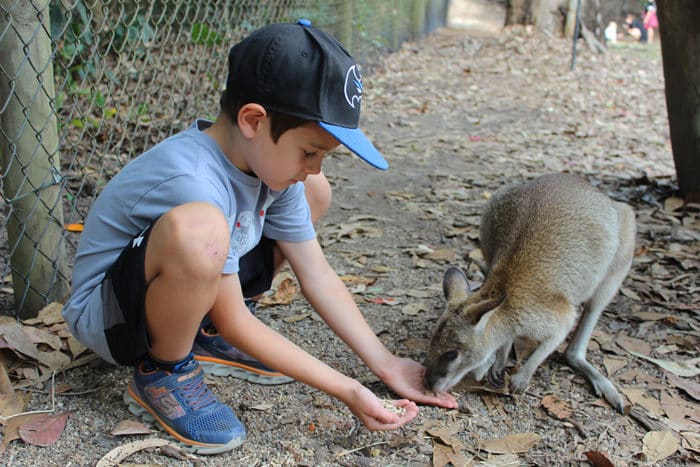 Cuddle a Koala
When I was a teenager, I made my first trip Down Under and one of my fondest memories was holding a koala. I couldn't wait for my boys to have a turn as well, so we did not miss the opportunity to get our photos taken with Daisy the Koala. It's a bit expensive at $22 for one large photos or $25 for one large, two small plus a digital copy, but it was well worth it for the once in a lifetime opportunity. In fact, did you know that in the state of New South Wales you are only able to pat and pose beside the koala? We did not want to miss out while we were in Queensland as it is a very unique and special opportunity to cuddle a koala. The staff were really nice to let us pose as a family after we each had our own photos taken.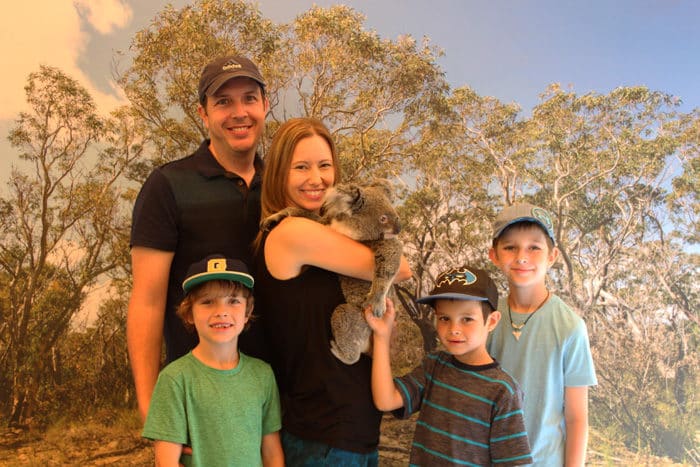 There are so many interesting birds to spot at Hartley's such as owls, kingfishers, emus and kookaburras but probably the most fascinating is the native cassowary. This bird is just massive in size, is very colourful in shades of blue and has a reputation of being quite nasty! Nevertheless, we were actually able to hand feed the cassowary ourselves from a selection of fruit and vegetables. I decided to choose a nice long piece of tomato, but my brave 8 year old had no problem holding a small grape for the cassowary to peck from his hands!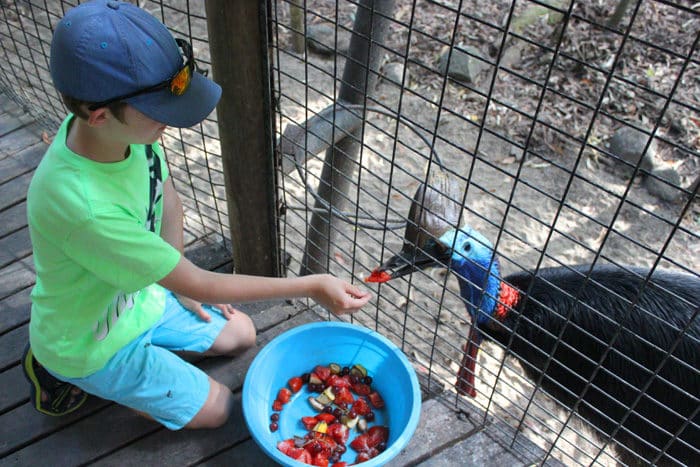 With so many interesting animals to see and shows to take in, including a peek behind the scenes at the crocodile farm (no part of the animal goes to waste, you can even buy 'croc crap' from the gift shop!) you'll want to prepare to spend a full day at Hartley's. For lunch visit Lily's restaurant on site which has amazing views of the lagoon where you can spot crocs while you dine.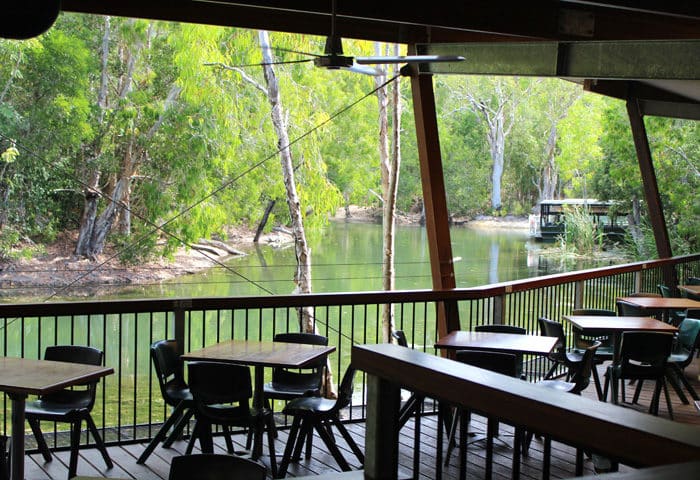 Tip: Choose crocodile from the menu! There are a few selections of items made with crocodile meat like crocodile pies and spring rolls!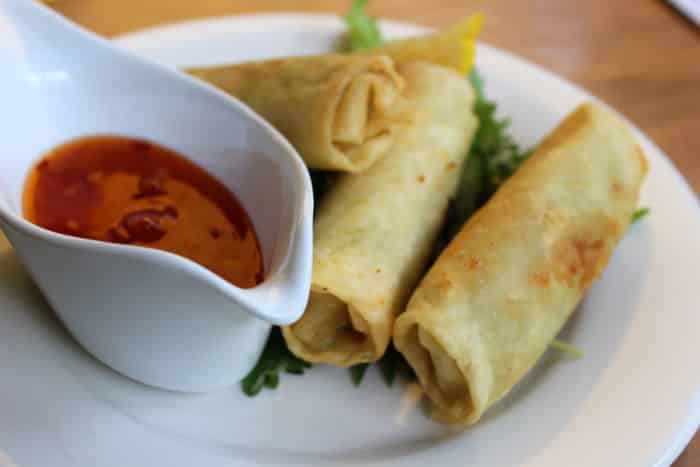 Just in case you don't get to do and see it all in one day, you have the opportunity to return again within three days at no extra charge! Most venues close around 5pm in Australia, making it a shorter day than you might be used to coming from other countries. This is also a great feature for families with small children who tire out and might need to rest in the afternoon.
A visit to Hartley's Crocodile Adventure is not only a great day of entertainment, but it's a wonderful education on some of Australia's most exciting creatures.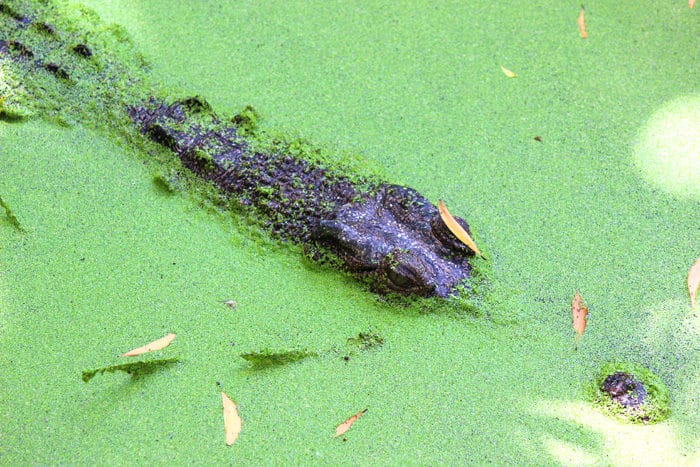 For more information visit Hartley's Crocodile Adventure website or follow along with Hartley's on social media through Facebook or Instagram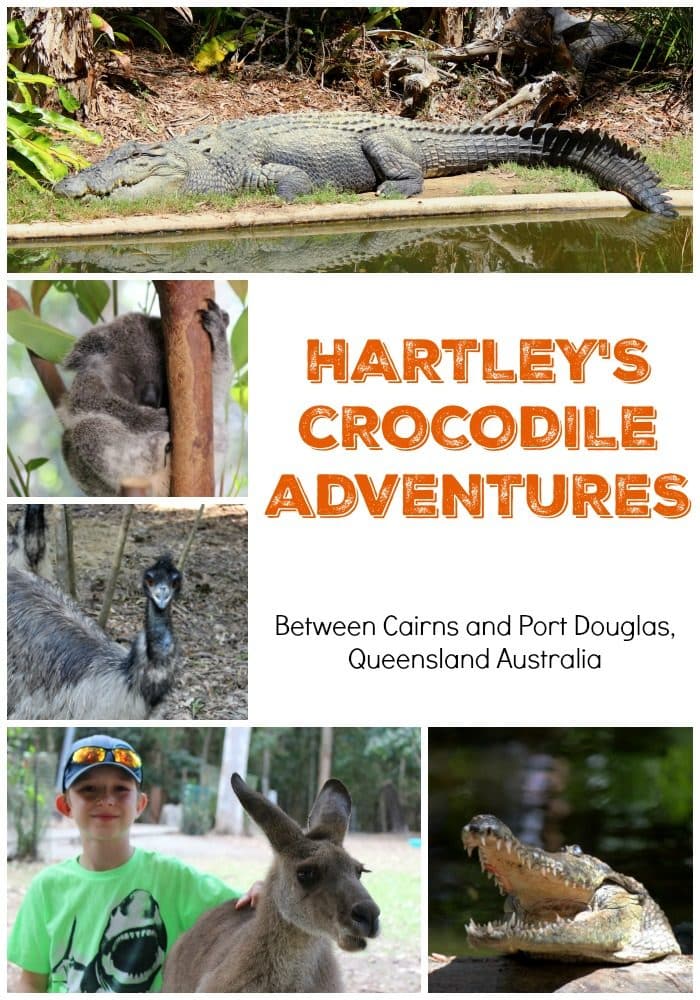 Disclosure: We received complimentary passes to visit Hartely's Crocodile Adventure, all opinions and experiences are my own.