I'm a long time fan of kit kat cakes, I've made a few for birthdays for friends and my own boys and just find that they not only look amazing but they are soooo easy to make! I love that you can just slap that icing on any old way because the whole cake is going to be covered in candy anyway. No crumb coats or smooth finishes to worry about! I also love that you can mix it up with different colours each time depending on who you are creating the cake for. 
Tiffany from Naturally Cracked recently made her son this really fun  Kit Kat Basketball Cake and I just loved how it turned out!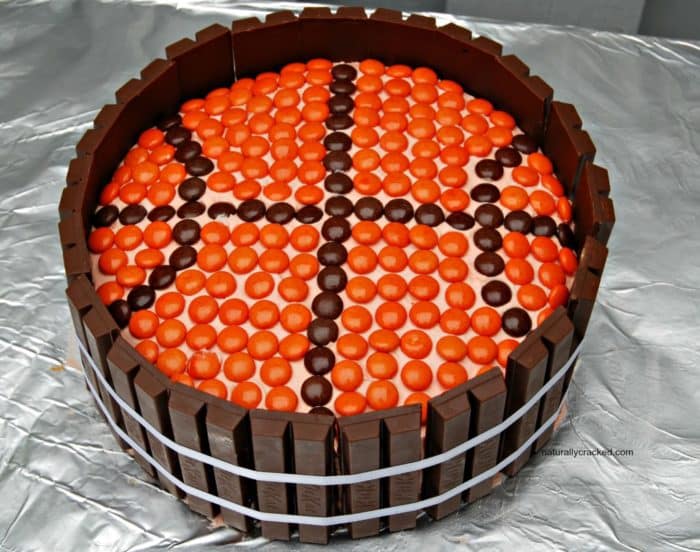 Doesn't it look great? Basketball players and fans will love this cake for birthdays and even end of the year team tournaments or NBA play off parties.
Head on on over to Naturally Cracked to hear how she put the whole thing together. Given the sports theme a pair of bright shoe laces might also be a great way to tie those kit kat's up as well. 
Looking for non sporty Kit Kat Cake for boys? Check out this one I've made below