This post has been brought to you in partnership with Becel. I was compensated for this post; however, all opinions expressed here are my own.
When I was a little girl I would always join my mom in the kitchen to bake with her, and today they are still some of my fondest childhood memories. Mom would carefully create her pie and cut off the extra dough she didn't need from the crust, handing over the pieces for my own mini pie with a jam center. I would chat to her endlessly during our time in the kitchen together and she was always a patient listener, and baker.
When I had my own children, I couldn't wait to share my love of baking with them. Over the years baking has become my 'happy place', and I was excited to invite them in. As soon as my boys could sit, I had them on our kitchen counter with me. Helping to measure, pour, stir. It was then, in these moments, that I realized how truly patient my mom was with me as her chatty little helper.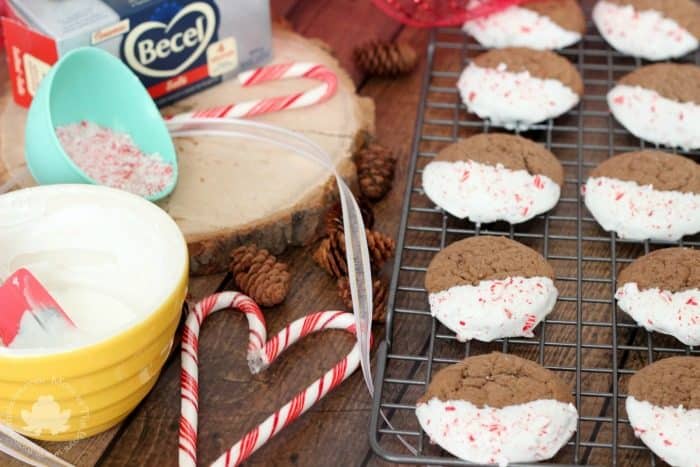 It turns out I'm not alone in my happy place. A recent survey commissioned by Becel showed that 65% of Canadians agree that baking can be therapeutic and relaxing. There's just something about turning up the music, getting in the zone, letting your creativity run wild and turning basic ingredients into delicious masterpieces for loved ones. Baking doesn't have to be difficult to be beautiful! 
The holidays can be a stressful time for moms, with our to-do lists growing longer by the day. I admit that even I can feel the pressure of the holiday baking looming overhead, but something truly magical happens when I get in the kitchen to knock one more line off of my list. It no longer becomes a chore I have to get done, and I can literally feel my body start to relax. By using basic recipes like Becel's Anything Goes Cookie Dough, I can make large batches and a variety of holiday cookies in a short amount of time.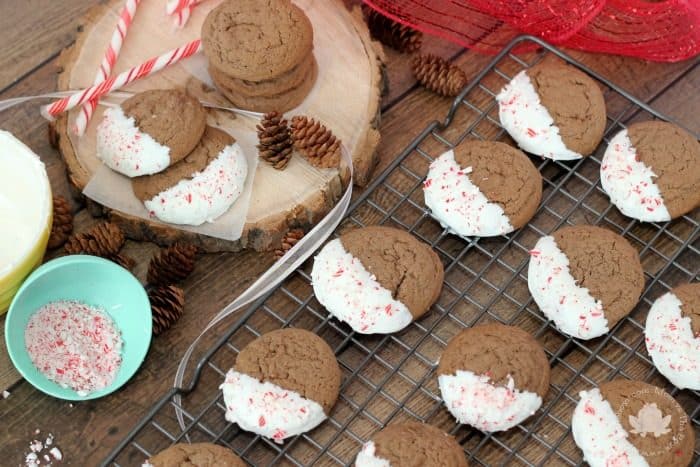 With baking you are in control. You've got this. Simple step-by-step instructions can be followed with ease and then go ahead and give it your own personal flair! I've been using the Becel Anything Goes Cookie Dough recipe for a few years now, turning the soft and chewy customizable base cookie recipe into our own personal favourites like Candy Cane Chocolate Chip Cookies, Lemon Crinkle Cookies and this year I catered to our family full of chocoholics and came up with a Chocolate Peppermint Cookie perfect for Santa Claus himself!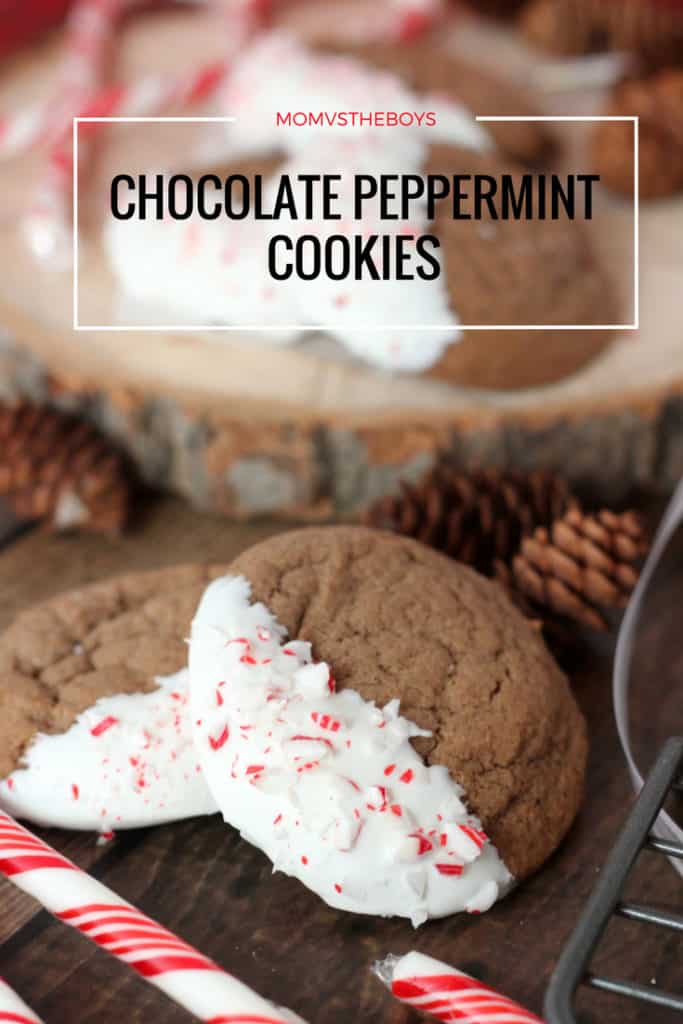 Chocolate Peppermint Cookies
Ingredients
2¼ cups all-purpose flour
1 tsp. baking soda
½ tsp. salt
2 Sticks of Becel or one cup Becel margarine
1 cup firmly packed light brown sugar
¼ cup granulated sugar
2 large 3 eggs
1 tsp. vanilla extract
¼ cup cocoa
1 bag bright white candy melts
2 candy canes, crushed
Instructions
Preheat oven to 375°F (190° C).
Combine flour, baking soda and salt in medium bowl; set aside.
Beat Becel® Buttery Taste margarine with sugars in large bowl. Beat in eggs and vanilla until blended. Gradually add in flour mixture; beat just until blended.
Drop by tablespoonfuls on ungreased baking sheets, 2-inches (5 cm) apart.
Bake 7 minutes or until edges are golden. Cool 2 minutes on wire rack; remove cookies from sheets and cool completely.
Place candy melts and shortening in a medium microwave safe bowl and heat in microwave in 20 second intervals, stirring well between intervals until melted and smooth.
Dip half of cooled cookies in melted candy melt mixture, slide bottom slightly along edge of bowl to allow excess to run off. Transfer to wax paper or wire rack and immediately sprinkle with crushed candy cane pieces.
Allow to set at room temperature or in refrigerator. Store in an airtight container at room temperature.
Makes about 50 cookies
Becel products can replace butter with margarine 1:1 in any of your holiday baking recipes for a delicious, plant-based alternative. Becel is versatile and ready to use straight from the fridge, without extra softening time needed, which is perfect for me because I tend to bake on a whim. Plus, the new limited-edition Becel Sticks are premeasured into four 1/2 cup sticks so I can skip the measuring too!
This holiday harness the power of baking and find your happy place in the kitchen. 
#BakeWithHeart