Products mentioned in this post were provided free of charge, all opinions expressed belong to the author.

How fun does a mommy and son pampering night sound to you? I love to pamper my little guys with a fun bubble bath. So when we received our Rocky Mountain bubble bath in the mail, the boys and I immediately started planning our mommy and son pamper night! We started our "pamper" night with their favorite meal, these boys can eat Tacos like no ones business!!! My boys love baths; I swear there always seems to be more water on the floor than in the bath! "What could be more fun than a tub full of a Root Beer scented bubbles? And even better…how great is it to know that it's made with coconut oil and dandelion leaf. No weird and unnecessary stuff, just pure." The boys got a kick out how much the soap smelled like root beer, they were spot on with this scent! My boy's imagination ran wild with this one and it had me craving a root beer all night long.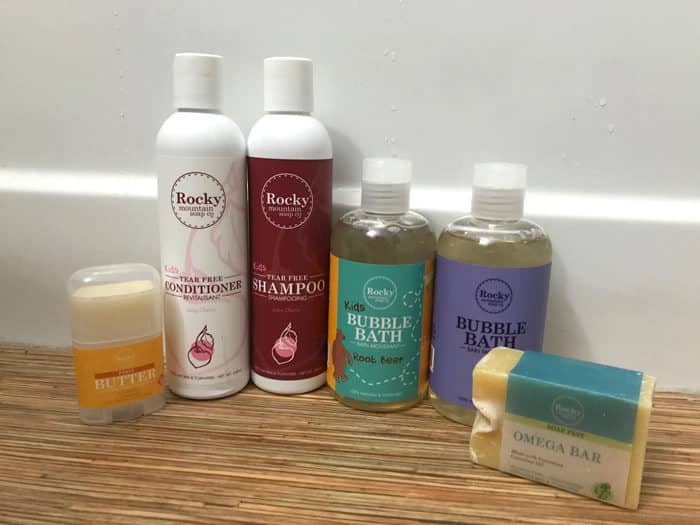 Rocky Mountain Soap co. is a Canadian company based in the beautiful Canmore Alberta. Their products are all 100% natural and toxin free, as well as organic. What I love about them is that they believe that "high quality and effective personal and beauty care products should be good and safe for you, your family and our earth."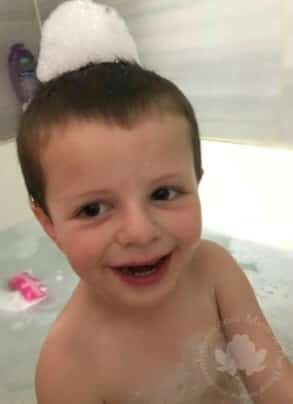 After they were all snuggled in bed it was mommy's turn to have a nice relaxing evening!
As a busy mom of three, it's safe to say I don't get a whole lot of "me" time, so I was so excited to run my bath with the very popular Lavender scent from the Rocky Mountain Soap Co. I finished off my bath with this Omega bar in the scent "soap fest" made with Canadian camelina oil for all skin types 100% natural and toxin free. When I got out it was time to treat my feet! I used the foot butter in the "fir needle" scent. I than put a pair of cozy socks on and let the foot butter do its magic. This foot butter left my feet feeling unbelievably soft, not greasy and smelling amazing!
Kids Juicy Cherry Shampoo/Conditioner
"Fresh, crushed up cherries on your head would smell (and taste) amazing, but just a little sticky. Enjoy this shampoo and conditioner combo instead. Completely natural, no parabens sulfates or any other nasty stuff. Totally natural ingredients. Totally delicious scent. Totally soft hair."
Kids juicy cherry shampoo and conditioner was a hit with my kiddos, they love soaking in the warm water and playing with their favorite toy. When it comes to washing their hair it's important that I have a tear free formula, this combination of shampoo and conditioner not only made my kids hair smell amazing but also left their hair so soft.
The winter months can be brutal on our skin, which also includes our feet. No more suffering with dry feet or cracked heels again. "This humble stick containing patchouli and carrot tissue oil will work its magic after you coat your feet with it and slip on a pair of socks. It's so super it should have a cape!"
This spa/date night with my boys was the perfect way to spend time together on a cold day, we enjoyed everything from cooking dinner together, snuggling up on the couch watching a movie, and finishing it off with a fun bubble bath. Don't forget about yourself (mom) it feels so good to treat yourself once in awhile!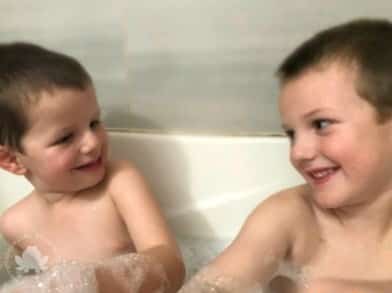 Want to have a night of pampering yourself? Enter below for a chance to win 2 Rocky Mountain Soap Co. Products of your choice! Open to Canada Only, ends Dec 10, 2017 11:59 est