Products mentioned in this post were provided for reviewing purposes, all opinions expressed belong to Mom vs the Boys

When the galaxy calls and your little guy is forced to choose between good and evil, which path will he side on? Luckily with the new Star Wars Bladebuilders Path of the Force Lightsaber, it can be a different team each time.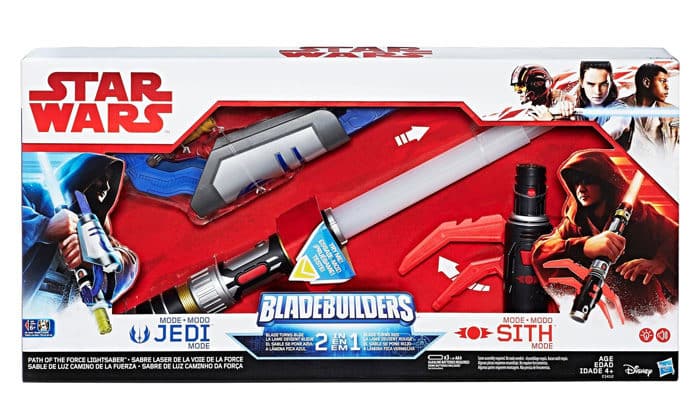 Kids can imagine battling on the side of the Jedi with included Jedi connector piece and blue lights, or wield the lightsaber on the side of the Sith with the Sith connector and red light effects! Easily switch connector pieces to fight with a blue Jedi blade or a red Sith blade. For more action, press button on Jedi or Sith connector piece to expand the hilt for customizable Bladebuilders fun! With the Path of the Force Lightsaber, kids can choose their own path and decide which side of the Force to fight on. Combine with other Lightsabers in the Bladebuilders system (each sold separately) and imagine the thrill of battle with a custom extendable lightsaber!
I love that kids can choose which side of the force they will be on, with a house of 3 boys I have one that would always choose the good side, one that would choose the dark side and the other would flip flop in between. This will be a great addition to our other lightsabers and bonus points for working with the current bladebuilder system.
Star Wars Bladebuilders Path of the Force Lightsaber retails for approximately $55
If superheros are more your child's speed, than lay down the lightsaber and pick up these big, green, crime fighting fists!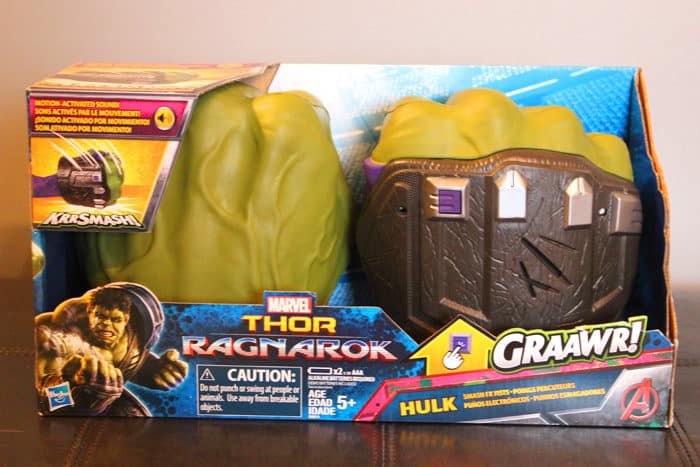 Punch the air or hit a hard surface to activate sounds and Smash like Hulk! Imagine smashing into action like the Hulk with Hulk Smash FX Fists, inspired by the upcoming Thor: Ragnarok movie! With 3 ways to activate and exciting Hulk sound effects, the Hulk Smash FX Fists let kids imagine gearing up like their favorite gamma-green hero!
We have two little boys who often show their inner Hulk! It's actually not uncommon for us to say "don't go all Hulk Smash on me" or "your brother is feeling a little Hulky today, give him some space". The boys will no doubt love letting off a little steam with their Hulk Smash FX Fists and get a real kick out of all the cool sounds it makes!
Marvel Avengers Hulk Smash FX Fists retail for approximately $45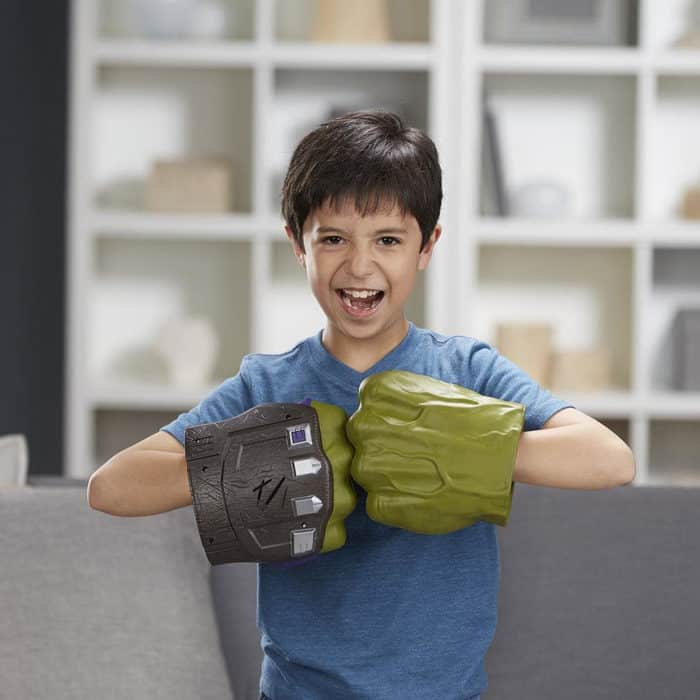 Hasbro has really hit the mark with some of the coolest toys out there for boys this year! Enter below for your chance to win the Star Wars Bladebuilders Path of the Force Lightsaber where your crew can choose to support the Jedi's or join the Imperial Army! (open to Canadian residents only, ends Dec 9 2017 at 11:59pm)