Some of the products mentioned in this post were provided for reviewing purposes, all opinions expressed belong to Mom vs the Boys

Last year the boys received  the  Playmobil NHL Rivalary On The Pond Advent Calendar and it was a big hit. I'd never had an advent calendar growing up so it wasn't a tradition I was used to, but it was obvious right away how much the boys loved counting down the days to Christmas. 
Playmobil makes a number of different advent calendar themes so this year we are trying a new one and we can't wait for December 1st to arrive so we can start the Santa's Workshop Advent Calendar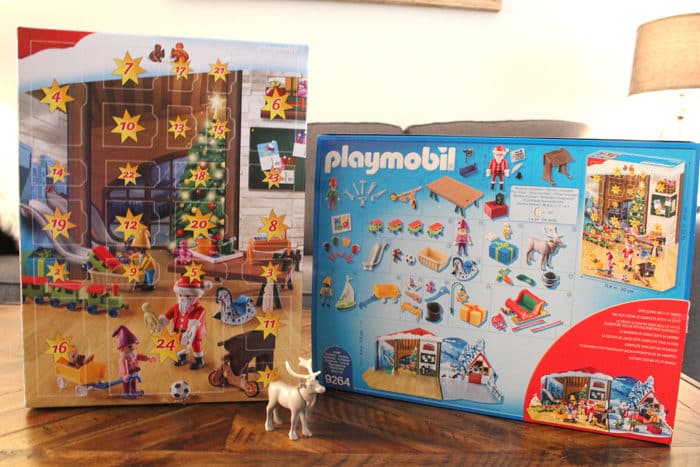 I love that the package sleeve shows parents exactly what they can expect the kids to find each day, but each compartment is still a surprise for the little ones. I just tuck that outer sleeve away so the boys don't see it. Starting on the first day of December kids will love opening a door each day until Christmas Eve. With the Santa's workshop advent they be will finding presents, reindeer, toys and of course Santa himself.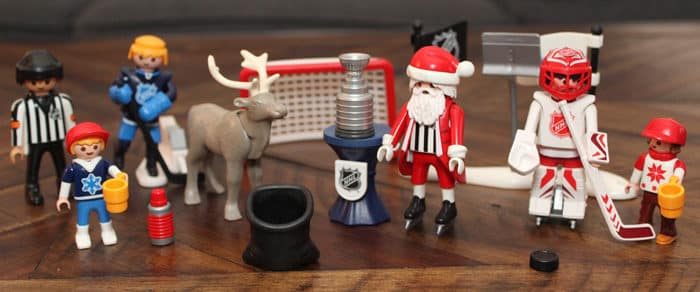 Last year the boys were excited about the nets, pucks, hockey players, ref and the Stanley Cup in the NHL set. Included in each set is a cardboard scene to collect and display your pieces each day. 
Because the boys still have all their pieces from the Rivalary On The Pond advent, this year we will be adding to their set with the NHL Locker Room Play Box.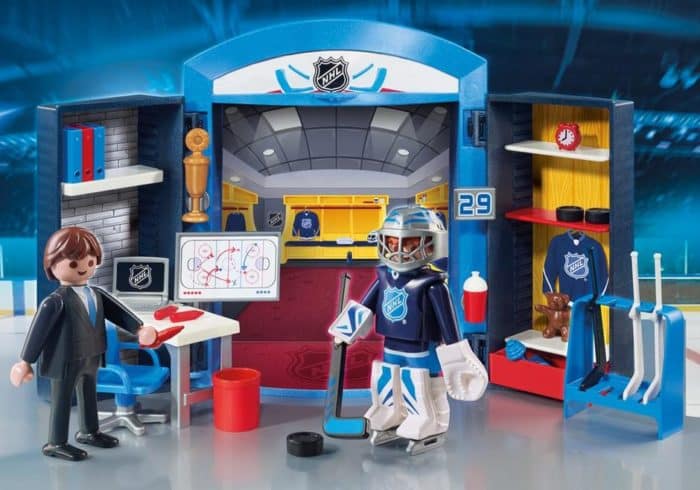 Get ready for tonight's big game with the PLAYMOBIL NHL Locker Room Play Box. Change into your jersey in the locker room and choose your lucky stick for the night. Go through the game's plays on the whiteboard with the coach and listen attentively to his pep talk. It's time! Put your helmet and protection on and enter the rink. Let your imagination play!  Perfect for on-the-go play, all the pieces can be stored inside this portable set and the top can be turned into a handle, making it a must-have travel accessory. 
Playset includes play box, one goalie figure, one coach figure, hockey sticks, pucks, desk, chair, whiteboard, bin, pens, computer, folders, cup, drink, clock, weights, and lots of other accessories. Figure with puck shooting and puck stopping action.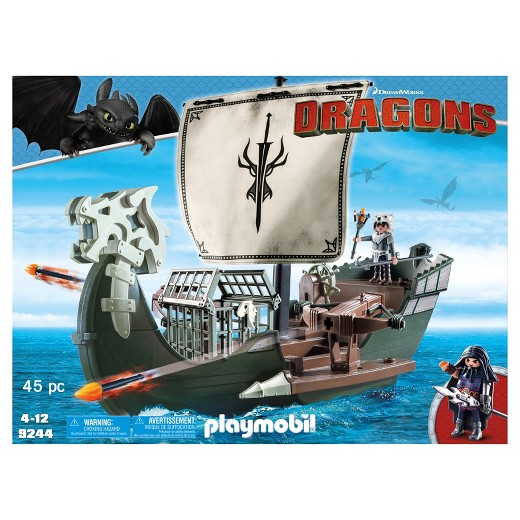 For fans of the How To Train Your Dragon movies (and seriously, who isn't?) Playmobil has a line up of amazing products geared to the Isle of Berk and all your favourite characters good and bad!
Choose from sets featuring Astrid and Stormfly, Gobber with a catapult, Draco and Thunderclaw or with his huge ship and even Berk itself. 
The Playmobil Building Set retails for about $65 and is recommended for ages four to twelve.
Battle the dragon-riders' fiercest enemy yet, Drago, as he approaches on his ship. This floating ship has everything Drago needs for his devious attempts to trap dragons. The dragon cage with lock is used to contain captured dragons, while the functioning crossbows defend against any incoming fire. Set includes Drago, one other figure, spears, torch, and other accessories.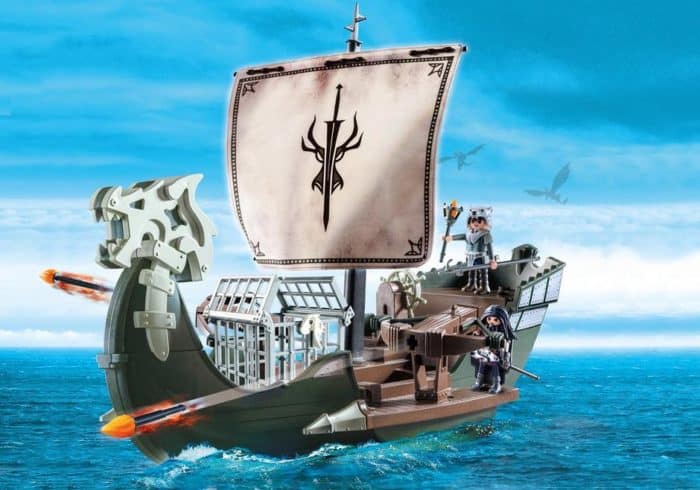 To view all the Dragons, NHL and Advent sets, visit Playmobil.ca