Products mentioned in this post were provided for reviewing purposes, all opinions expressed belong to Mom vs the Boys.

There's something kind of magical about seeing your name displayed on everyday items, and Christmas is all about the magic! Australia based Stuck On You was founded in 1995 by Carrie Felton, a fellow mom of three boys! Today they are a global leader in personalized products their products are available in more than 15 countries. 
At Christmas there is nothing more magical than the tree, let Stuck On You create holiday magic by creating beautiful personalized items for each family member. All those balls and bells and ribbon are pretty, but you can really put your stamp on your tree by proudly displaying your family names for all to see.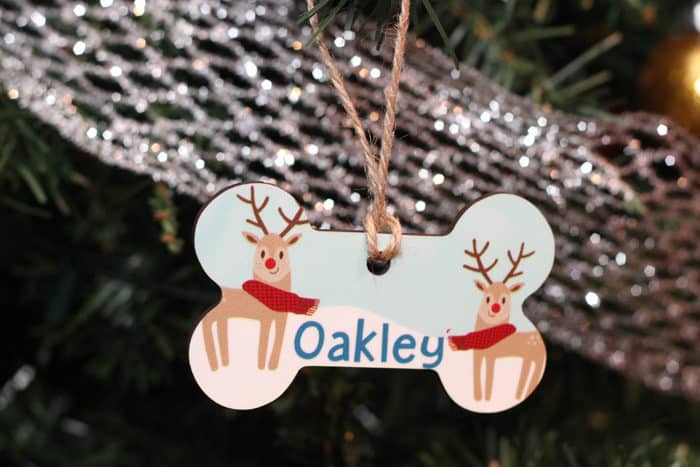 The personalized ornaments are printed on a wooden material and come in many different design choices. The shape, images and even the font can all be custom selected so you receive the perfect ornament for your loved ones!
They also make really cute name tags for gifts which can be hung on the tree after opening!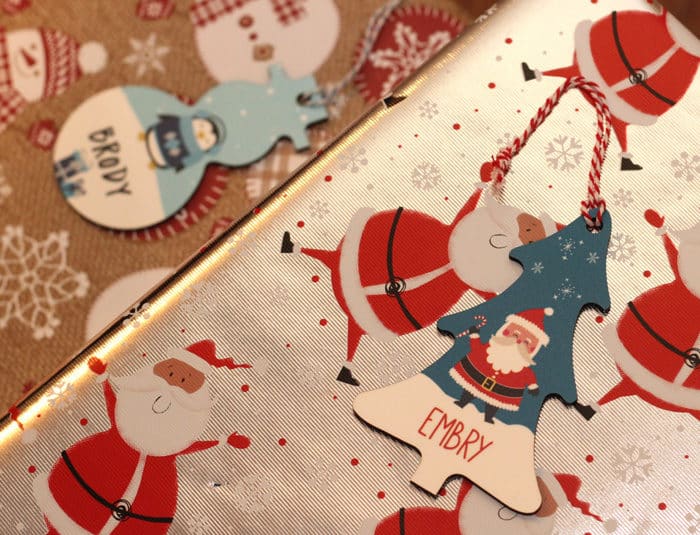 Years ago, my boys received tall plastic party cups with their names on them from Stuck On You. They have been a favourite ever since and make a really fun gift! For Christmas the Monogram Christmas Cup is decorated in a beautiful bright red colour and come with the child's initial right on the front in white with a small tree pattern. These cups are perfect for families with lots of kids so everyone has their own cup and there are no mix ups or fighting! (Not that anyone would fight at Christmas! lol)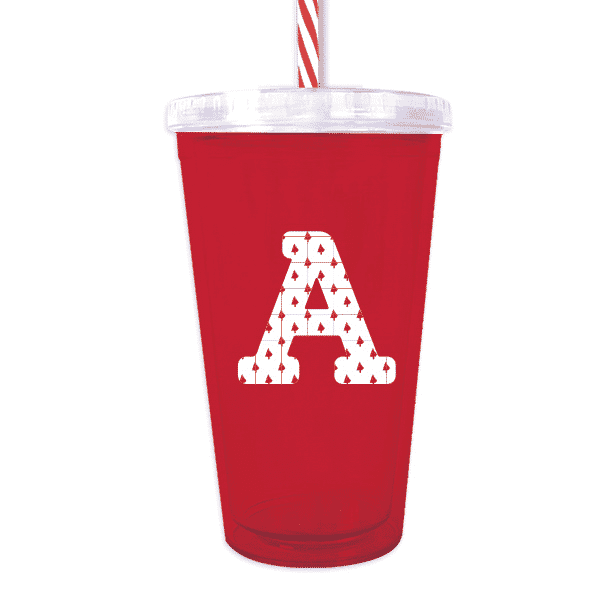 The cups are 500ml and made out of BPA plastic, so they are quite a good size, and also come with a lid to secure your liquid and a matching striped straw. Perfect for Old Saint Nick himself!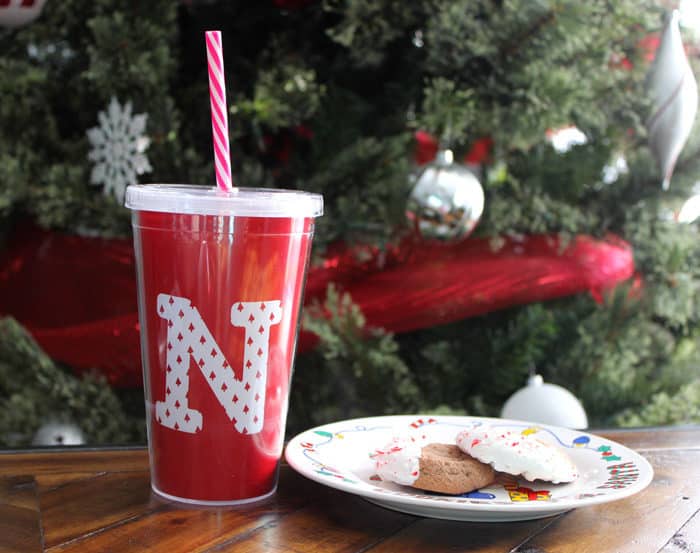 For yuletide fun, you can't go wrong with a personalized item made special for your child, grandchild, niece, nephew or little friend. But Stuck On You has personalized products for all year round as well including backpacks, labels, puzzles and baby gifts. 
Visit the Stuck On You website for more personalized gifts and more!