Products mentioned in this post were provided for reviewing purposes, all opinions expressed belong to Mom vs the Boys

Game night just got a whole lot funnier!
Boymom's have you seen this new game from Jakks Pacific called Pull My Finger? I know, I know, your boys probably play the real thing on a daily basis, but this is an actual family game night game that's going to have your kiddos rolling with laughter!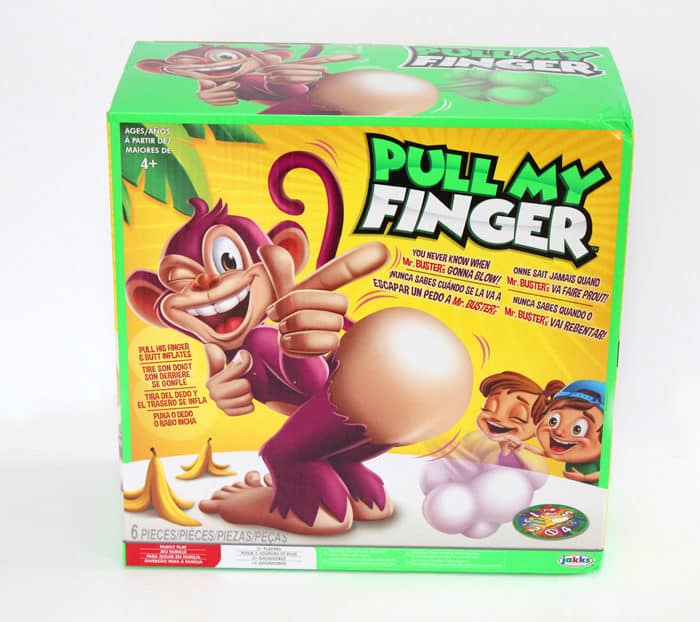 Pull My Finger
The monkey's name is Mr. Buster, and every time you pull his finger, his monkey butt inflates. 
How long can he hold it in? You never know when he's going to blow!
Kids of both genders will have fun playing I'm sure, but moms of you boys, you KNOW you're little "gentlemen" are going to really flip for this one! It's right up their alley.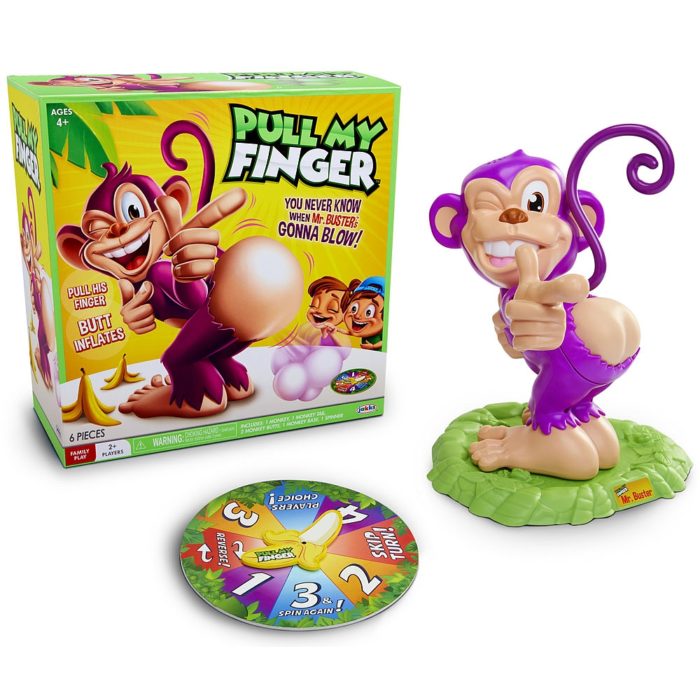 If you know the game Pie Face, I would say Pull My Finger is pretty similar and will generate the same kind of giggles. The game comes with Mr Buster the monkey, 2 monkey butts, and a spinner. To play the game, you take turns spinning the banana dial on the spinner to see which number it lands on. Now you pull Mr Busters finger the number of times indicated from your spin. Will he blow? If the monkey farts on your turn, game over for you! 
The game is very simple and geared for ages 4 and up. You can play with as little as two players. 
For more fun toys and games from Jakks Pacific, visit their website at jakks.com On Twitter follow @JAKKStoys