Products mentioned in this post were provided for reviewing purposes, all opinions expressed belong to Mom vs the Boys

Lady: Hey, I like your shoes!
Son: They're Skechers
My boys have been exclusively wearing Skechers  for so long, it's like they don't recognize they have another name. Skechers is our go-to for family footwear, we love the variety of styles and colours, as well as their ability to stand up to our active boys wear and tear. Mom and Dad love the comfort and lightweight feel that you get from Skechers, that keep our feet from getting sore and tired. 
My middle guy is very sporty and loves to work hard and play hard on the field and at recess. He needs a supportive shoe that isn't going to weigh him down and these Advance Turbo Tread Skechers in grey with a pop of bright lime fit the bill. This shoe has a lace up athletic sporty training sneaker design, cushioned insole, shock absorbing supportive sporty midsole and non marking outsole that makes it gym floor friendly for school.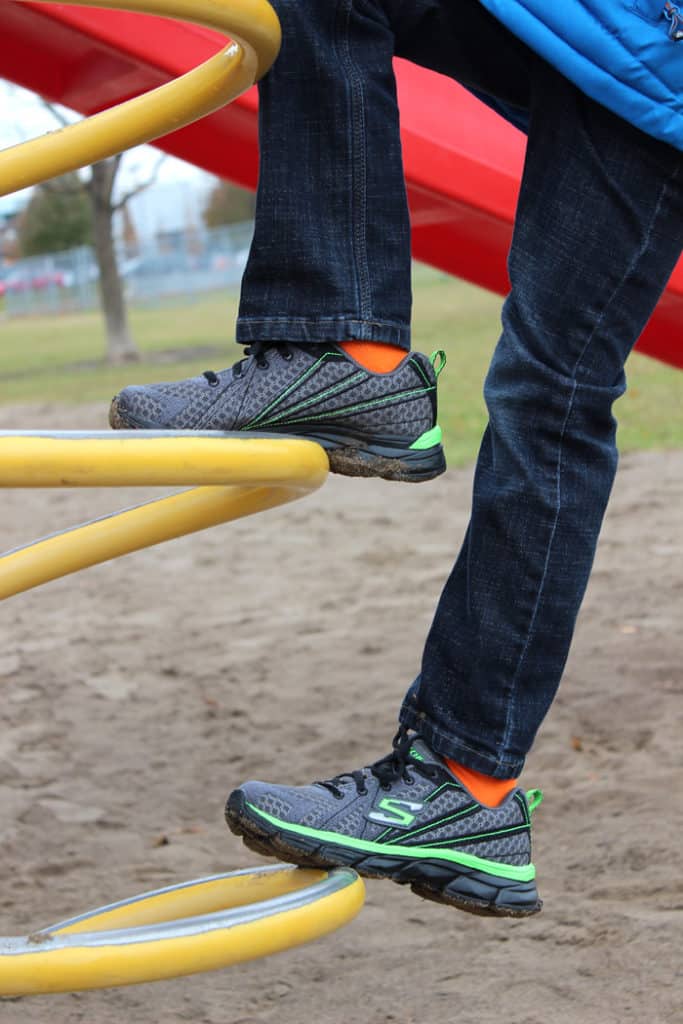 My oldest son is 11 and has moved away for sports for the most part, he's far more interested in shoes with style and comfort. He still likes to run around with friends at recess so his shoe not only has to look cool but be able to keep up as well. He's been loving his new Maddox Street Heights for all these reasons. This shoe has a smooth leather and synthetic upper in a lace up casual comfort high top oxford with stitching and overlay accents. Memory Foam cushioned insole, shock absorbing midsole and flexible traction outsole make this footwear comfy but durable.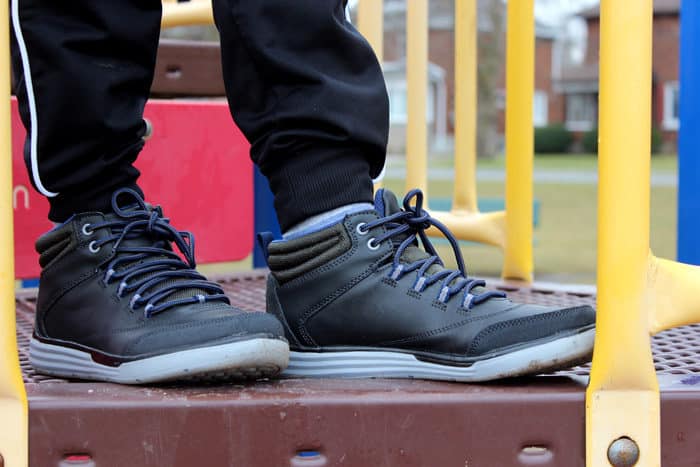 For winter months in Canada, shoes aren't always going to cut it. For heading out in the snow, I need my boys' feet to stay warm and dry. The High Slopes Boots work perfectly for snow play! 
My boys hate wrestling with loose laces in the snow and I agree, I silently curse every time they come to me with a "mom, can you tie my boots?" in the snow, who wants to take off their mitts and grab hold of frozen laces! We both appreciate that these boots are easy to slip on and off easily. The High Slopes are mid calf height, keeping snow out and they are made with a water resistant fabric and waterproof rubber shell.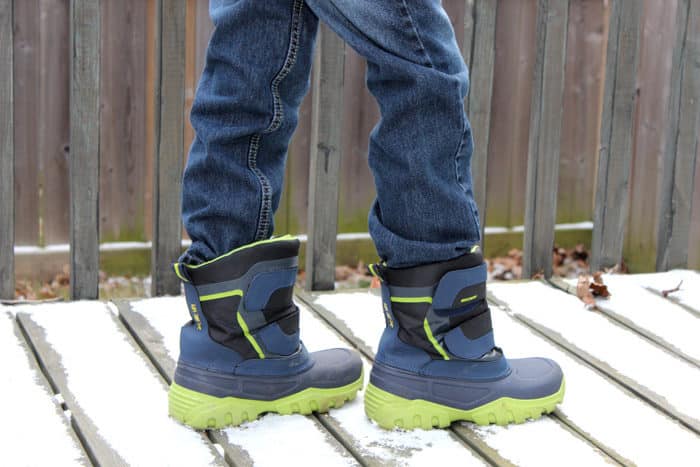 For me, I was looking for something would feel good after hours of Christmas shopping, look cute and possibly (but don't hold me to it) get me moving more in the new year! I'm a sucker for a pretty shoe and fell in love with these Flex Appeal 2.0 High Energy shoes in a black and aqua colour.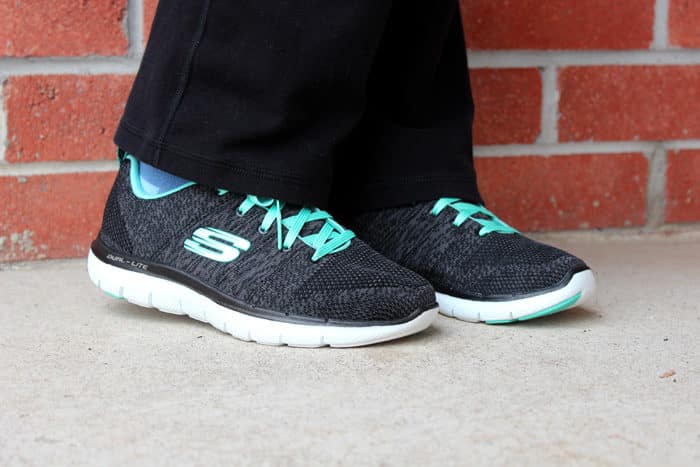 I love the black/grey neutral colour but that pop of teal is really fun and the laces almost look like ribbon, they are so cute. But not just a pretty face, the Flex Appeal High Energy's have a padded collar and tongue, lightweight shock absorbing midsole, flexible rubber traction outsole  and my favourite, an Air Cooled Memory Foam insole.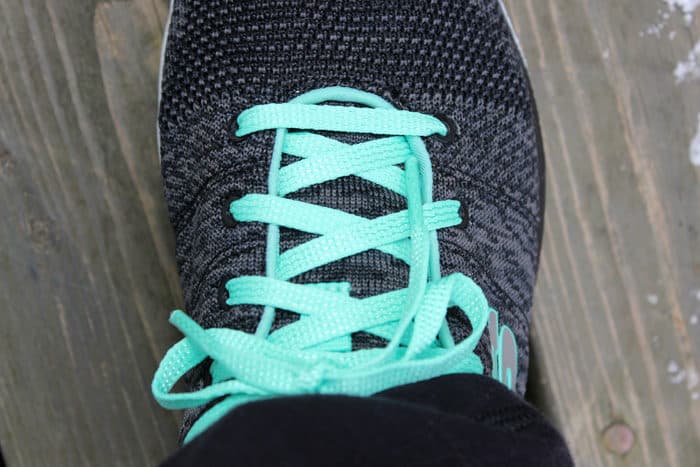 For footwear for the whole family, no matter the season, head to the Skechers website to see all their various styles and designs!