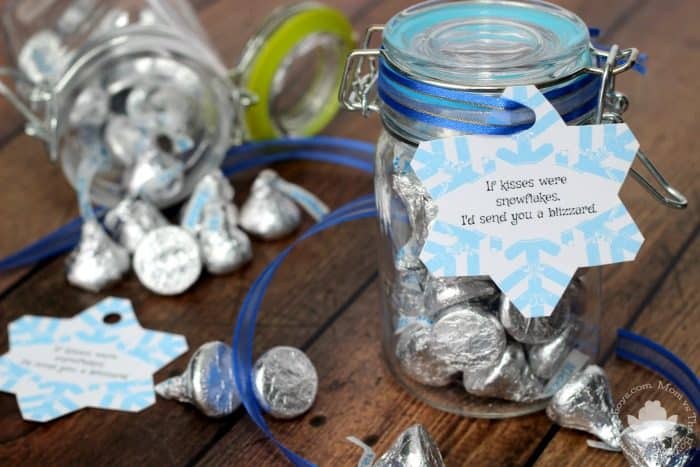 The other day I was looking up winter quotes to find something cute to go with an instagram picture I was posting of my boys out in the snow. I found this adorable little quote below
If kisses were snowflakes, I'd send you a blizzard
I quickly fell in love with it and knew it was the perfect caption. The boys have a book by Canadian Author Jean Little titled Wishes and it's full of similar sounding lines such as
If wishes were ice cream,
our cones would be doubles.
If wishes were soapsuds,
we'd blow shining bubbles.
They boys have always liked that book and it kind of hit me that with the word "kisses" in there that it would be a really cute saying to go with the ever popular chocolate treat, Hershey's Kisses.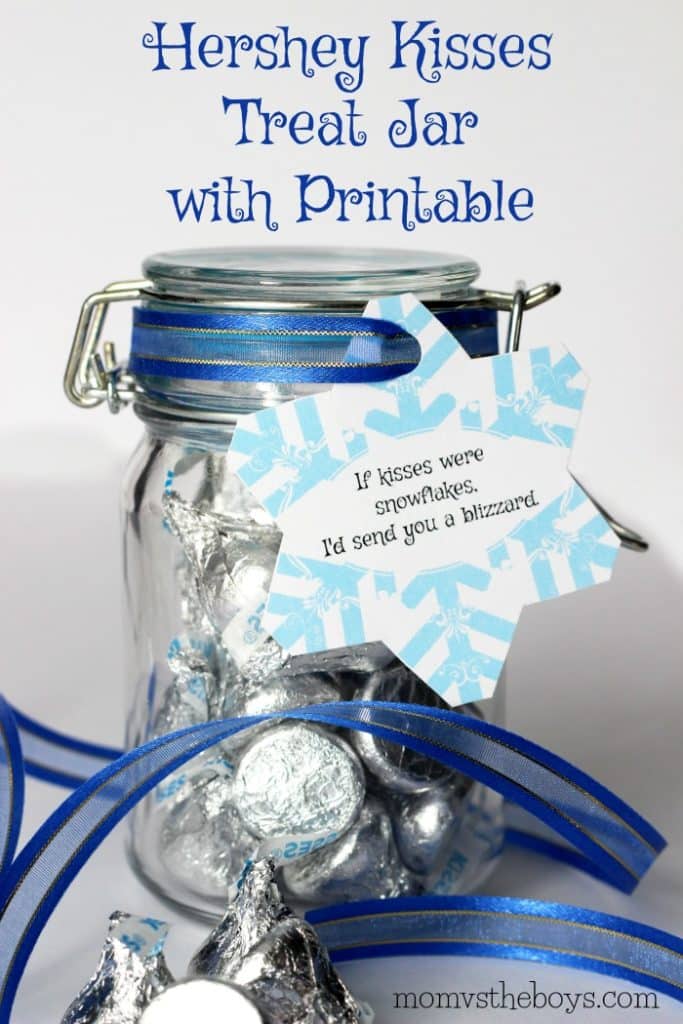 With Valentine's Day just days away, I whipped up this wintery little snowflake printable, picked up some little jars from the dollar store and popped into the bulk barn for the Hershey Kisses. It came together really quick, easy and cute so I'm sharing the idea and printable with you so you can make one for someone you would send a blizzard of kisses to!
Hershey Kisses Treat Jar

 
You'll Need
Small Jar
Hershey Kisses
Ribbon
Scissors
If Kisses Were Snowflakes Printable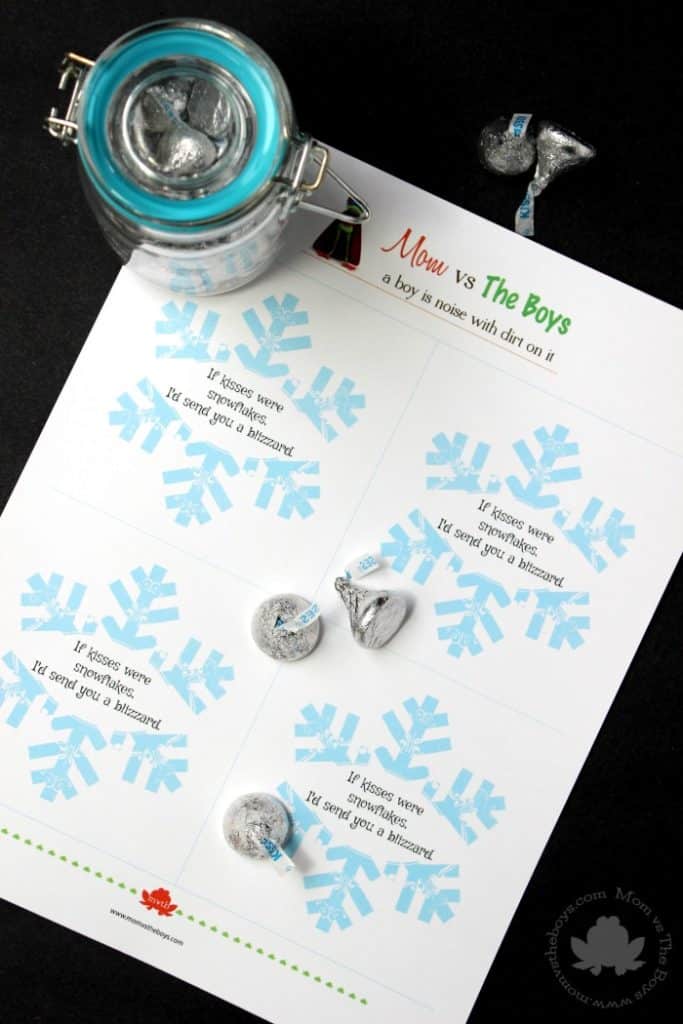 The printable comes as a set of 4, you'll be able to change the size of the tag in your printer settings to best fit the jar you choose. My jars are quite small so I've printed at 75% but I wanted to create the tag a little larger in case your jars are a bit bigger. This way you have the option of leaving it at 100% or shrinking it down a bit to whatever fits best for you.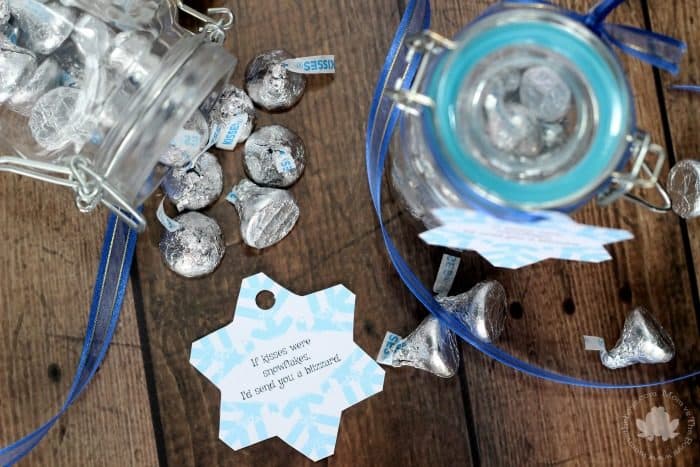 Once printed just cut the gift tag out around the snowflake design and secure to your jar with a ribbon.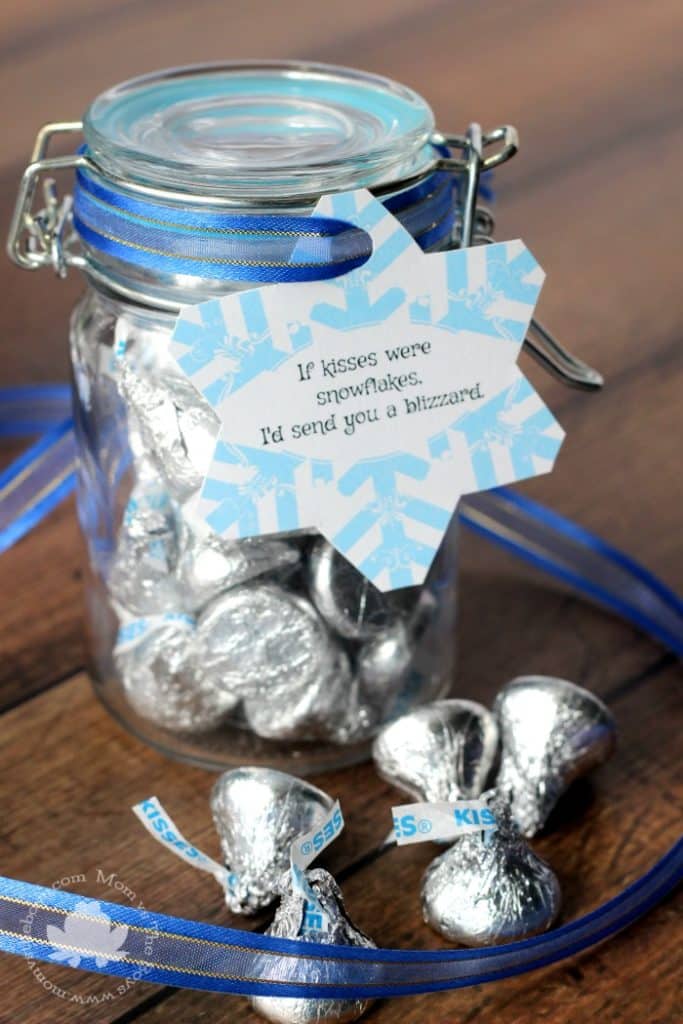 Even though I'm using these Hershey Kisses treat jars for Valentine's Day, I think they are perfect for any wintery occasion, or no occasion at all!